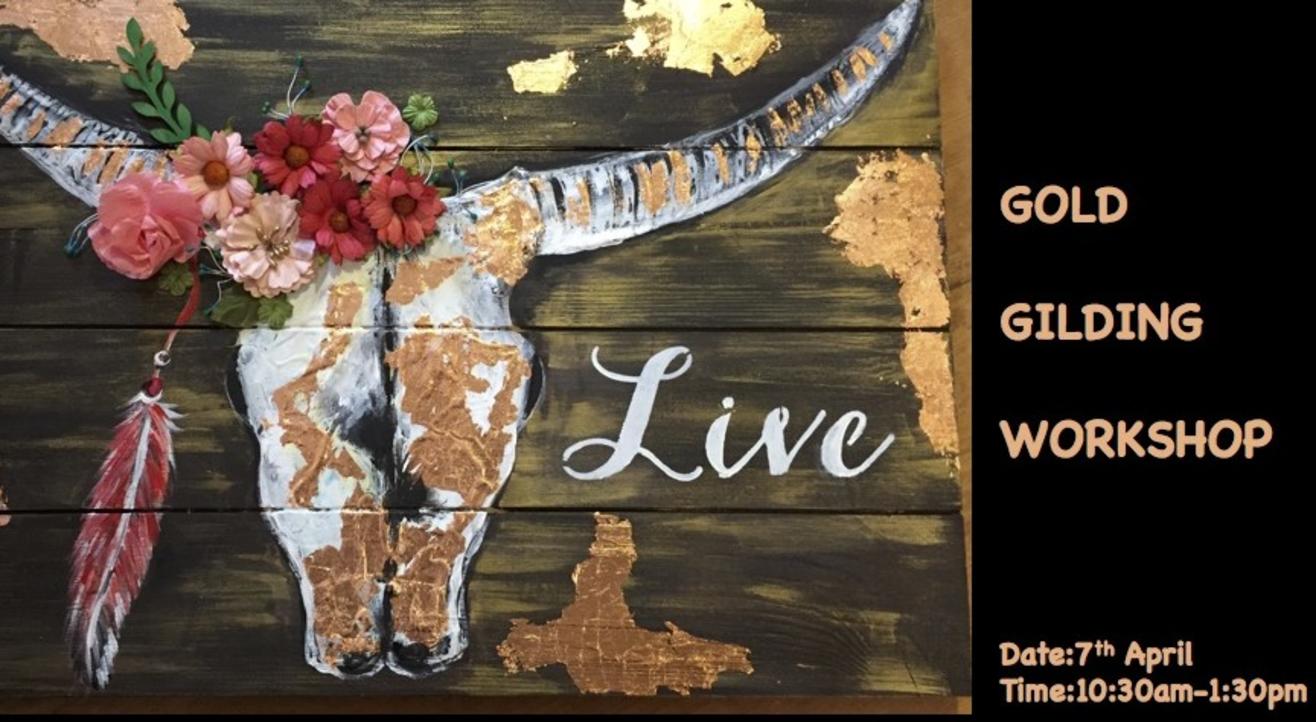 Art
Gold Gilding Workshop -ART BUZZAAR 2019
About
This is the Latest ART FORM which has Historical Roots.
For ART BUZZAAR 2019- If you register before 31st March there is a discounted rate.
Gold leaf, which is created by hammering gold into very thin sheets, is used to gild paintings, sculptures, and architectural details. In art, the use of gold leaf is perhaps most closely associated with the technique of gold ground, a process that involves applying gold leaf to a wooden panel and using a burnisher to create a resplendent shine.
Gold leaf has been a revered surface decoration for thousands of years. Its color, reflectivity, and permanence have been associated with beauty and richness in cultures and classes across the globe. There is something in the reflected light from this elemental material that triggers joy, awe, and fascination in the human consciousness as accessed through the eye.
Applying gold leaf requires expertise as well as an artists eye. It is a fragile, expensive and devilishly fickle material to work with. When applied with proper precision, the results can create a surface coating unmatched in its perfection.
In its most basic definition, gilding can be described as the covering of a base or common material with a layer of gold.
The origins of gilding go back many years. Where was it used? Almost all of the world's cultures have used gold. Tracing the chronology of golds use in art and culture reveals its broad appeal. While there are examples of gold foil wrapped objects which date from as early as 3000 BCE, the historical origins of gilding using gold leaf starts later. Egyptian tomb paintings and reliefs from the 23rd century BCE are the first known examples depicting gold being beaten into leaf.