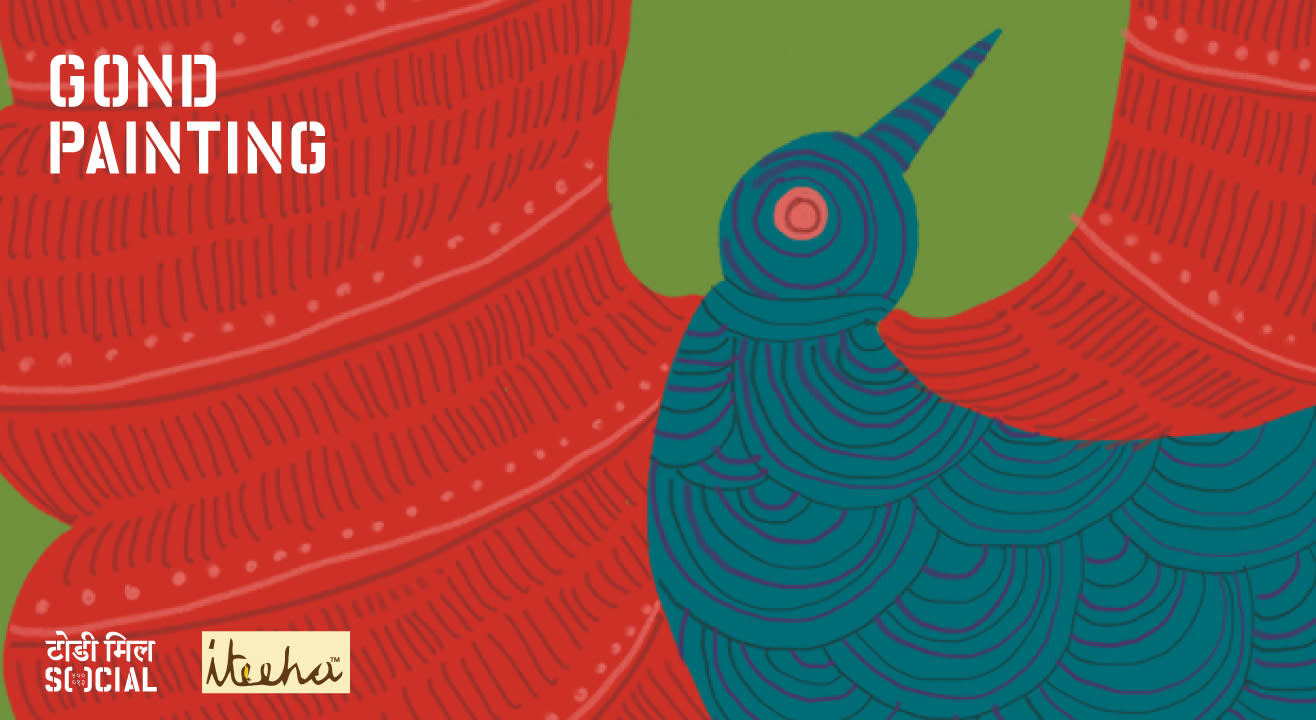 Gond Painting at #TodiMillSocial
Step out and enjoy this event
Invite your friends
and enjoy a shared experience
Gond Painting at #TodiMillSocial
Step out and enjoy this event
Invite your friends
and enjoy a shared experience
Invite your friends
and enjoy a shared experience
Gond is a decorative art form, practiced by the Gondi people of Madhya Pradesh. Gond art evolved from this ritual storytelling, where members of the community would decorate walls with their art to commemorate special occasions and bring good luck. This workshop gives you an opportunity to learn a variation our own interpretation with a very different way of rendering the traditional art form with fabric collage.
It gives you a chance to learn to paint and beautify your homes with a combination of painting with fabric and create your own art on the walls and furniture and much more like bags, shoes, stoles, t-shirts and bring vibrant colours and drama to your day to day life.
The relative newness of the art form, combined with vivid colours and distinctive forms, gives the traditional art form a modern look and yet maintains its originality.
The distinct style of painting and textures to create a colour illusion has inspired many interpretations, from motifs on fabric and textile design to the decoration of interior spaces.
However, the tradition has recently been revived with the growing popularity of Gond artworks and the success of its leading practitioners, which has attracted younger generations to the art form.
antiSOCIAL
CS #242, Near Viva Centre, Mathuradas Mill Compund, Lower Parel West, Mumbai
GET DIRECTIONS
Gond Painting at #TodiMillSocial
Step out and enjoy this event
Invite your friends
and enjoy a shared experience