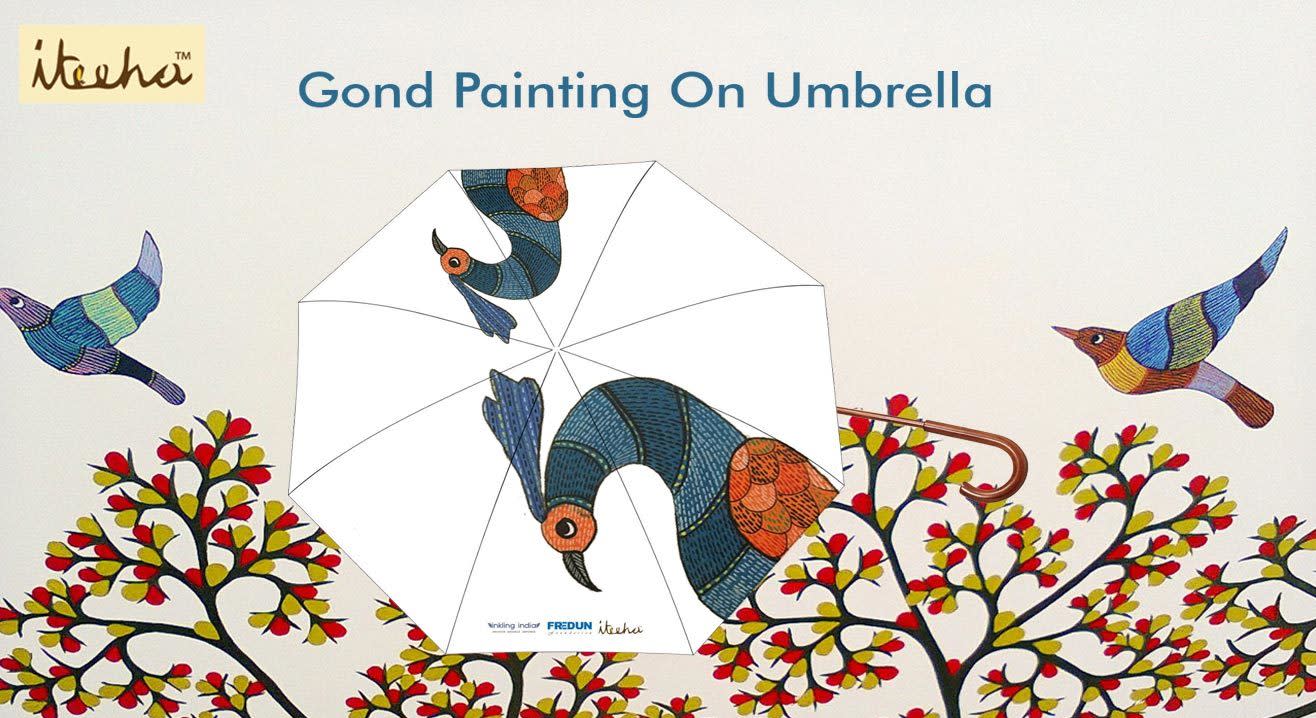 Gond Painting on Umbrella Workshop
Shivaji Park Gymkhana, Mumbai
Step out and enjoy this event
Invite your friends
and enjoy a shared experience
Gond Painting on Umbrella Workshop
Shivaji Park Gymkhana, Mumbai
Step out and enjoy this event
Invite your friends
and enjoy a shared experience
Invite your friends
and enjoy a shared experience
Gond is a decorative art form, practiced by the Gondi people of Madhya Pradesh. Gond art evolved from this ritual storytelling, where members of the community would decorate walls with their art to commemorate special occasions and bring good luck. This workshop gives you an opportunity to learn a variation our own interpretation with a very different way of rendering the traditional art form on umbrella.
Rain is nature's art; umbrella is man's art. When you walk with your umbrella in a rainy day, you walk with a super art which is a combination of two different arts!
Paint with Colors beyond the Rainbow
So this monsoon, take a trip down memory lane to remember all those fun songs & things that remind you of your childhood and rains. Attend the Umbrella Workshop where you can make art come alive & capture the magic of rains on Umbrellas.
This workshop promises to be an exciting event. Come enjoy the wonder play of colors that is going to take place.
Take home rains… Take Home Art
A two hour full waterproof Gond art colour play.
Shivaji Park Gymkhana
Keluskar Road South, Shivaji Park, Dadar West, Mumbai, Maharashtra 400028
GET DIRECTIONS
Gond Painting on Umbrella Workshop
Shivaji Park Gymkhana, Mumbai
Step out and enjoy this event
Invite your friends
and enjoy a shared experience