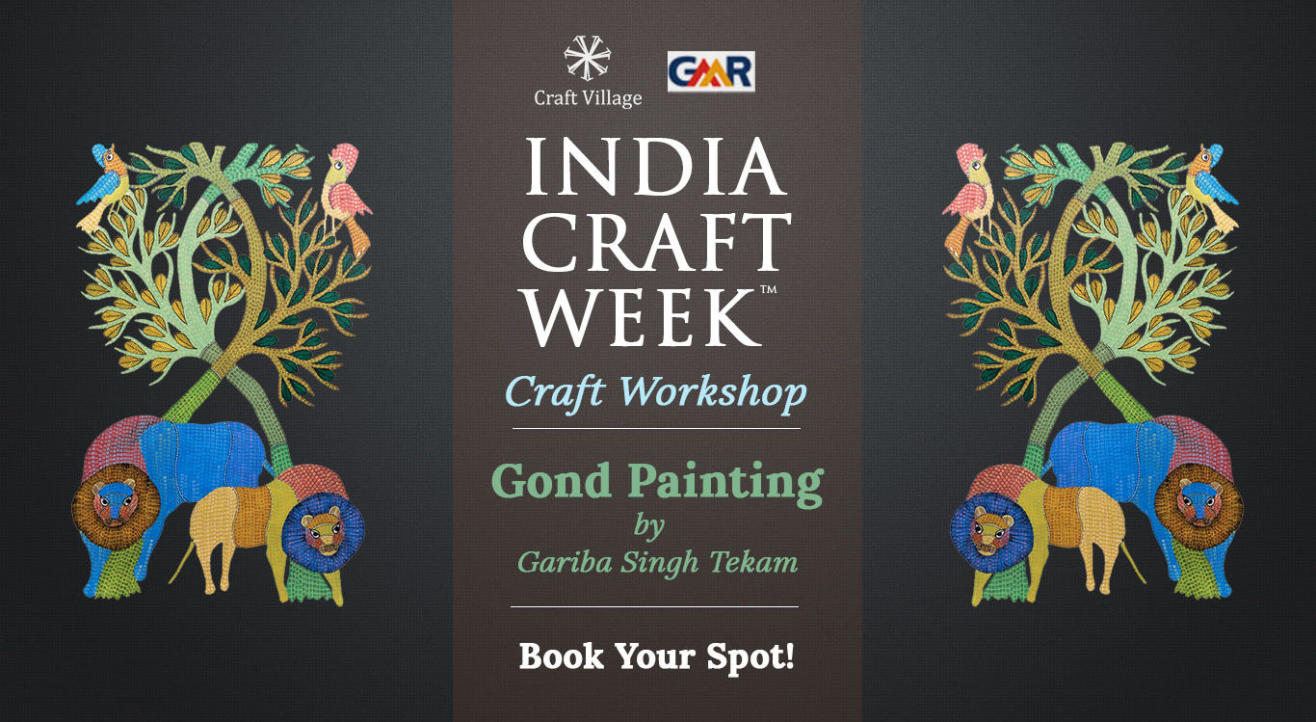 Craft
Gond Painting Workshop | India Craft Week 2019
GMR Square, Aerocity, Delhi
About
About The Craft
Gond paintings are a form of painting from folk and tribal art that is practiced by one of the largest tribes in India with whom it shares its name. Gond paintings can best be described as 'on line work'. The artist makes sure to draw the inner as well as outer lines with as much care as possible so that the perfection of the lines has an immediate effect on the viewer. Lines are used in such a way that it conveys a sense of movement to the still images. Dots and dashes are added to impart a greater sense of movement and increase the amount of detail. Another very striking facet of Gond paintings has to be the use of bright vivid colours such as white, red, blue and yellow.
About The Artist
Gariba Singh Tekam is an Indian artist, inspired and influenced by the legendary painter, Jangarg Singh Shyam, who oriented him towards this passion and profession, namely painting. Simultaneously, the painter works with his wife at the Mankind Museum in Bhopal, where he put together a large fresco around the theme of the seven Gond brothers. In the same lines as his mentor, Gariba Tekam glorifies colors and forms. He claims to have a decorative and joyful style. His depictions of the tree of life: The Baja Tree and The Gond Gods have become his favourite themes.
Meet the master at India Craft Week 2019.
Please Note
Includes free entry to the event on the day of the workshop
Includes art & craft material required for the workshop
Venue
GMR Square, Aerocity, Delhi
GMR Square, Gate No. 1, next to JW Marriott, GMR Aerocity, Near Indira Gandhi International Airport, New Delhi, Delhi 110037, India