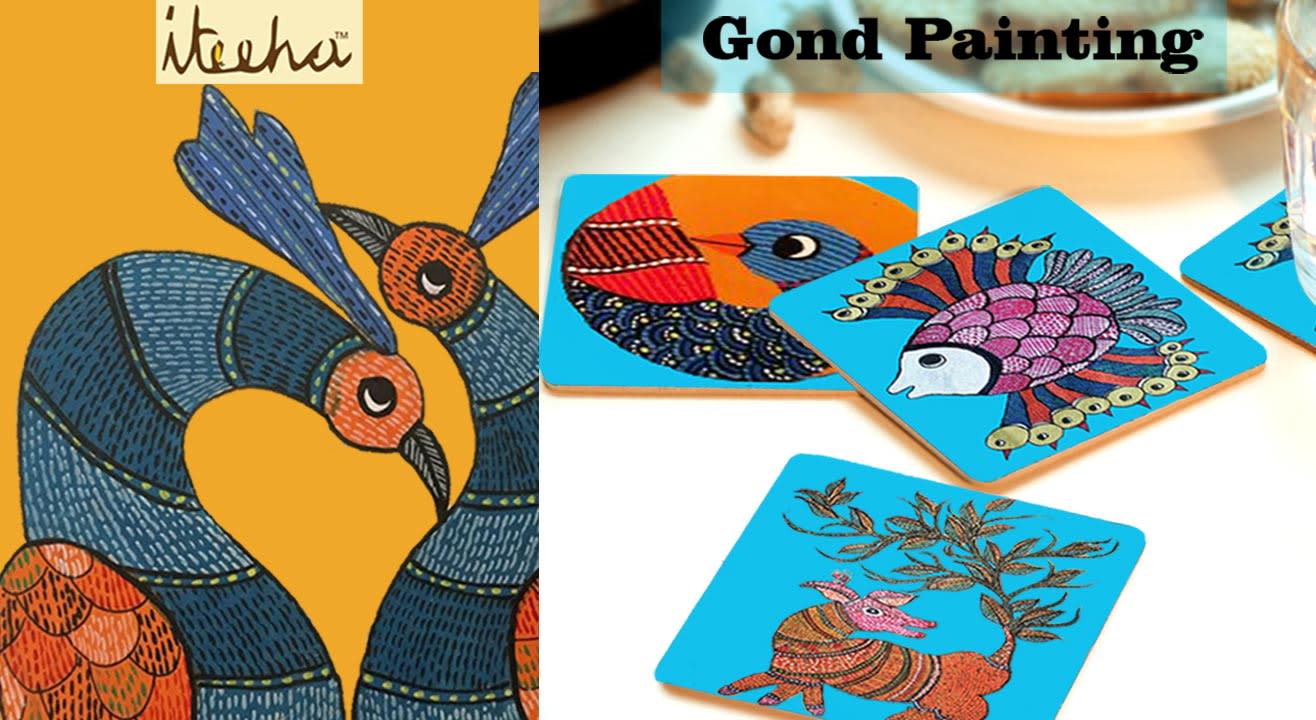 Painting
About
Gond is a decorative art form, practiced by the Gondi people of Madhya Pradesh. Gond art evolved from this ritual storytelling. It gives you a chance to learn to paint and beautify your homes with a combination of painting with fabric and create your own art on the walls and furniture and much more like bags, shoes, stoles, t-shirts, coasters and bring vibrant colours and drama to your day to day life.
List of Material Inclusive
Wooden coaster
Paper
Pencil
Eraser
Acrylic paints and brushes
A bundle full of references.
Iteeha, as the name signifies is connected with art from the roots of the country. Full of life, energy and creativity, their consultancy service is innovative and customized. With years of experience in the textile industry and an equivalently experienced work force, Iteeha is a one stop destination for design and consultancy. They identify new ways to serve and support people. Trying to envision their needs and requirements, they create interactive designs and experiences that bring their vision to life.
With outposts in Colaba, Bandra, Andheri and Khar, Doolally Taproom is known for its well crafted artisanal brews and lively, ambient atmosphere. They even play their music at a lower volume so that you can converse with your friends and family without being disturbed.
Venue
Doolally, Kemps Corner
1st Floor, 135 Kwality House, August Kranti Marg, Kemps Corner Flyover,, Above Hobby Ideas, Near Kemps Corner Flyover, Mumbai, Maharashtra 400036