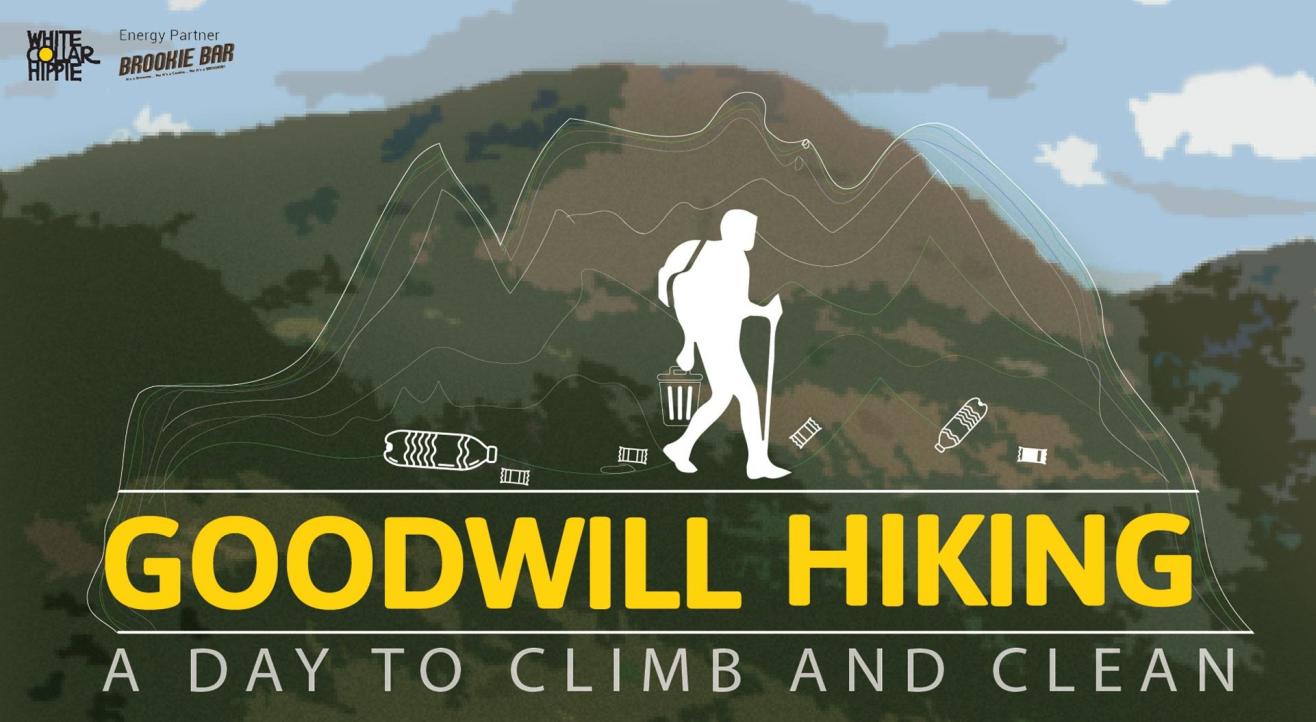 Trek
Goodwill Hiking: A day to Climb and Clean
Andharban Trail start point
About
With the rain pouring down on us this July, its the perfect time to put on your trekking shoes and come exploring the lushness of the beautiful Sahyadris with us!
White Collar Hippie looks at taking activities a step above the usual and we will be doing so by hiking in the rains AND reversing some of the damage to the environment.
Our next monsoon adventure is taking us once again to the benevolent mountains of the Western Ghats. So join us on this super exciting Climb and Clean Trek to Andharban!
The trekking trail is a steady descent through Andharban or quite literally the dark forest. This walk is sure to challenge your endurance but is perfect for those who prefer the way down rather than uphill climbs.
We start our trek at a height of 2,160 feet and make our way through dense evergreens, across gushing streams and over-looking misty valleys. During the first half, we will navigate across two out of three large riverlets that are rushing down the rocks. Most of the walk consists of shady sloping trails with patches of paddy fields and forest clearing.
Our lunch stop will be at the village of Hirdi with a picteresque view of the Plus valley below. We continue onwards, trekking along narrow winding trails forming a U-shape along the backwaters of Bhira Dam until we reach Bhira village.
We will enjoy the freshly cooked organic meals prepared by our local hosts that come straight from their hearts and homes.

What's in it that makes it different from all the other treks?
1. CLEAN UP DRIVE – throughout the trek, as we bask in the glory of Mother Nature, we collect trash on our way as a humble exchange for the soul-cleansing and rejuvenation that the hills are giving us.
2. CONTRIBUTING TO LOCAL ECONOMY - Some of our local hosts will help as guides and all-round knowledge boosters on the trek. Apart from this, they will be cooking fresh organic meals for us in their own kitchens.
3. Another opportunity we will be seizing is one that fits with our philosophy, and we're sure it fits yours too! We will share part of our proceeds with an EDUCATIONAL INITIATIVE in our host village as another way of giving thanks for the hospitality, love and time they are offering us.
4. Moreover, we encourage you to CONTRIBUTE stuff like art supplies, old clothes, stationery and household items like quilts, bed sheets, umbrellas (since it is monsoon) to the members of our host village.
What better way to spend a day in this season than //living it to the fullest// with things that make your soul happy: friends, nature, food and lots of adventure!
ENERGY PARTNER - Brookie Bar
You'll find the Brookie Bar in your goody bag keeps you going all the way up the trail!

Difficulty Level: Easy - Moderate
Height: 2100ft. ASL
Hike time: 5 hours
Travel Duration: 3 hours (130kms-one way)
Pick up points are along the Western and Eastern Express Highway
• 4:45 AM Oberoi Mall, Goregaon East Highway
• 5:00 AM Bisleri Factory, Andheri East Highway
• 5:15 AM Kalanagar Bus Station, Bandra West
• 5:30 AM Chheda Nagar Bus Stop, Ghatkoper East
Transport (AC Luxury Bus)
Professional guides
Local helpers
Trip volunteers
Trash bags and Gloves
Access to Medical Kit
White Collar Hippie Goodie Bag :)
Meals: Breakfast & Lunch will be organised by the locals
Refreshments along the way - Veg Puff, Fruits, Water, Nimbu Pani, Energy bars etc.
Evening tea and Snacks

Intangible Inclusions-
Reversing some of the damage done to the environment.
Contributing to the local economy.
Sharing time and love with the locals who will be our hosts.
Beautiful uphill walks, conversations and memories.
Great company.
Awesome curated music on the bus.
Personal Medication
Day pack
Raincoats / ponchos / Windcheaters
Trekking shoes or sneakers with good grip
Water bottles - Since we want to avoid adding to the waste by carrying more packaged water bottles, please carry you own bottle. We will provide enough points where you can refill them.
Toilet Paper, Toiletries.
Change of clothes - since it will be raining.
Flip flops for a comfortable journey back home.
Comfortable trekking clothes - Quick dry.
A sense of humor and an open mind.