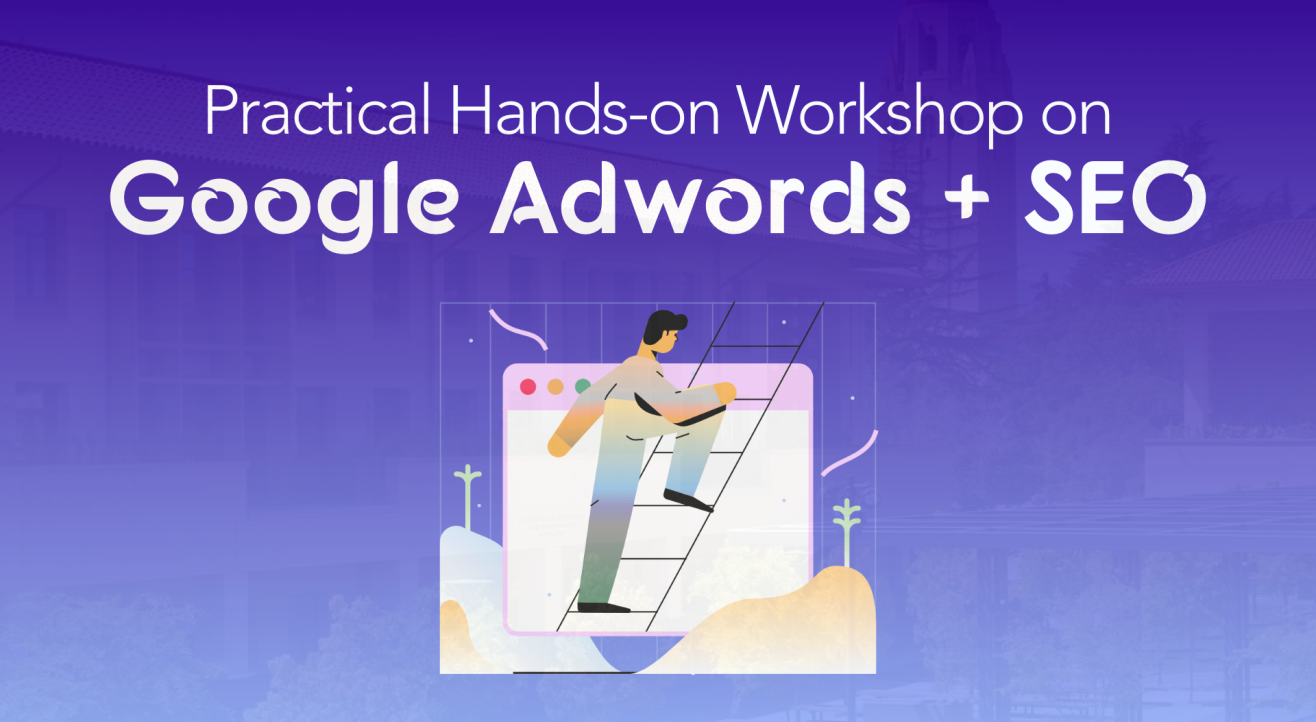 Digital Marketing Courses
Google Adwords + Search Engine Optimisation | 2 in 1 Practical Workshop
February 29 | 2PM - 7:30PM
603 The CoWorking Space, Santacruz
About
We are conducting this quarterly workshop on Google Adwords & SEO in Mumbai on 29th February. This is an in-depth workshop where we will be covering key topics starting from scratch.
Only 7 remaining! Book now.
Even complete beginners can attend this session since we will be covering from the basics.
Topics covered:
Google Adwords:
1. Google AdWords basics
2. Setting up an Adwords account
3. Bidding strategies
4. Copywriting for Google Ads.
5. Display advertising
6. Video marketing
7. Design best practices for Display Ads
8. Google Analytics basics
SEO:
1. On-page SEO
2. Off-page SEO
3. Backlinks
4. Online PR
5. Keyword research
6. Free SEO Tools
7. Best SEO practices
+ 1 case study each on Google Adwords and SEO
The session will be for 5 hours and refreshments will be provided. Bring a notebook, pen, and the enthusiasm to learn this skill.
Only 7 remaining! Book now.
By the end of the session, you'll be comfortable creating campaigns on Google Adwords, optimising them and the logic behind the platform. You'll also understand the right way to do SEO and earn more organic traffic for your business/employer.
Venue
603 The CoWorking Space, Santacruz
Dani Corporate Park, 1st Floor, Windsor Ln, behind BKC and Edelweiss Building, MMRDA Area, Kalina, Santacruz East, Mumbai, Maharashtra 400098
GET DIRECTIONS