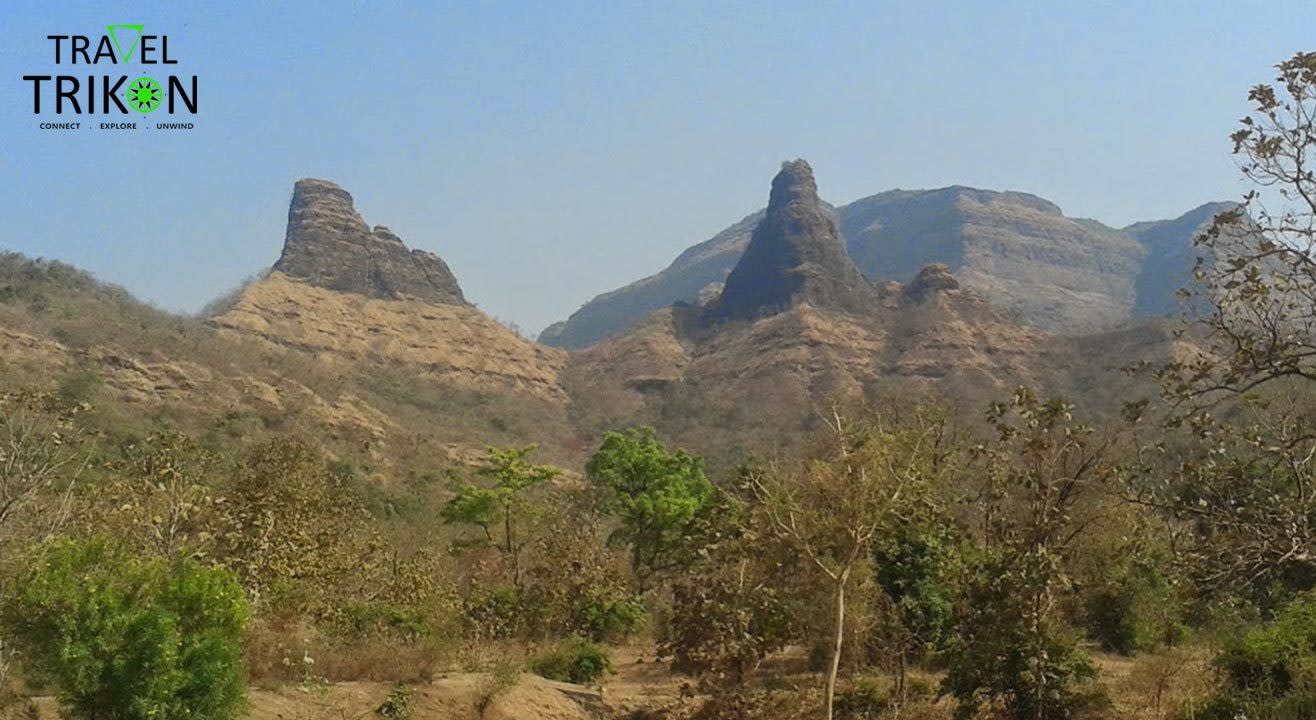 Trek
About
Gorakhgad is a dense forest pinnacle that invites rock climbers to test their endurance and thirst for thrill. Historically, the mighty Shivaji Maharaj used Gorakhgad to keep an eye on the surroundings; seeing as this patrol-purposed fort has good availability of water and a massive area coverage owing to its strategic location. The fort of Gorakhgad got its name from Saint Gorakhnath who is said to have meditated here. Widely used as a stopover for the Maratha sena, this fort is a must climb for all trekking enthusiasts.
If you're an avid trekker already and are looking for something that challenges your limits and broaden the horizon of your trekking experience, Gorakhgad is the right choice for you! Are you up for the task, mate?
About Gorakhgad:
Gorakhgad is a village situated in Murbad Block of Thane district in Maharashtra. Gorakhgad Fort attracts trekkers due to its inviting pinnacles, which offer good opportunities for rock-climbing. This region of Gorakhgad and Machhindragad has a dense forest cover, and the thrilling forest trail includes caves and waterfalls too. Reaching the Gorakhgad top is immensely rewarding, as it offers a 360 degree view of the vast Sahyadri range from Naneghat to Dhakoba, Siddhagad Fort and Ahupe Ghat.
Witness the pinnacle soaring high
Thrilling trekking patches
Rock-climbing
06:00 am : Meet Travel Trikon at Kotak Mahindra Atm near Pritam Hotel Dadar (E)
06:30 am : Pickup from Teen Hath Naka Junction
09:00 am : Reach Base Village & Breakfast
10:00 am : Post introduction commence the trek
01:00 pm : Reach caves , Lunch Time
02:00 pm : Explore Cave
03:00 pm : Start Descending
06:00 pm : Reach base village & Evening Snacks
07:00 pm : Start return journey
10:00 pm : Reach Mumbai
Transport by Private Non Ac Bus
Food: Breakfast & Evening Snacks
Trikon Trekking Expertise Charges
Any personal expenses such as soft drinks etc.
Lunch
Anything other than above mentioned inclusion
The participant needs to deposit minimum 50% of the event amount at the time of registration.
The remaining amount should be deposited 15 days prior to the actual event else the booking is liable to be cancelled with no refund.
The payment should be done as per the modes mentioned in the Payment Policy.

Smoking cigarette, chewing tobacco or related products and consuming alcohol is strictly prohibited in the event. Anyone found in possession of the same or consuming it will be expelled from the trek. NO REFUND will be provided.
Participants should not deface or damage any monument by writing or scribbling on them. Please help us to conserve and preserve our heritage along with our Trek Buddies.
It is of utmost importance that all participants stick together in the group, in the event of any 'deviation' by the participant without the consent of the 'Trek Buddy', he/she/they will be considered as 'Independent/s' and will no longer be considered as a part of the group
Please avoid wearing any precious jewellery.
Your safety is our prime concern and we do not make any compromises on the same. Please abide by the instructions of the Trek Buddies at all times during the event for your own safety and safety of the group members. Each member will be responsible for his/her own safety and baggage.
In case of any injury, sickness, accident, death or any other casualty or loss or damage of valuables or luggage or any equipment; Travel Trikon, it's instructors, organizers, volunteers or any other person involved wholly or partially, either individually or jointly, shall not be responsible in any manner for the same and no claims of the participants, parents, guardians, relatives or friends of participants will be entertained.
Adventure activity is arranged considering normal weather. In case of cancellation of any event due to reasons beyond control (like Natural calamities, riots, political uncertainty, public transport failure etc.), refund shall be payable with respect to the given to refund policy.
Taking photos or selfie near the edges are not allowed. Please make sure to keep your Trek Buddies informed if you need to move away from the group for any reason.
Participants are requested to carry the waste back to the city and dispose it off in dustbins. We believe that, "when you go to the mountain leave only your footprints and bring back only memories"
We value your feedback! Send in your comments and suggestions feedback@traveltrikon.com (Put Subject as Feedback and then event number) Any violation of the above rules will be dealt with seriously, and may involve expulsion from the trek or event, and no refund is admissible in such cases.
Cancellation and Refund Policy:
Events (1 or 2 days)
1. If cancellation done prior to 10 days of outing 75% will be refunded.
2. If done prior to 5 days of outing 50% will be refunded
3. After that no refund will be provided.

Travel Trikon neither offer nor pay any discounts or refunds for missed or unused services due to the traveller's own fault, negligence or breach of these Terms.
Please note that cancellation charges are calculated on the Total amount payable and not of advance amount paid.
Travel Trikon will not be responsible for any losses incurred for any train/air/bus/taxi bookings, hotel bookings or extension to the camp done by clients/participants (either independently or through us)
Refund will be paid only by NEFT /cheque after 10 days of the completion of event. Even in case of events cancelled by Travel Trikon, the same process will be followed.
Transfer of booking to another event will be permitted where feasible and will be at the discretion of the management and participant consent.
If Travel Trikon cancels the event and transfer of the booking amount is done, the full amount will be transferred to the participant.
If the participant cancels a booking and opts for transfer of the booking to any other event, only the refund amount (as per applicable policy), will be transferred to the new event.
In case participant cancels the booking of an event where transfer of booking is done, the participant will be refunded the amount as per applicable cancellation policy.
In case of cancellation of any event due to reasons beyond control (like Natural calamities, riots, political uncertainty, public transport failure etc.), refund shall be payable with respect to the given refund norms.


Venue
Pritam Hotel, Dadar
Dharamputra, Survey No. 32, Pritam Estate, Dadar T. T, Mumbai, Maharashtra 400014