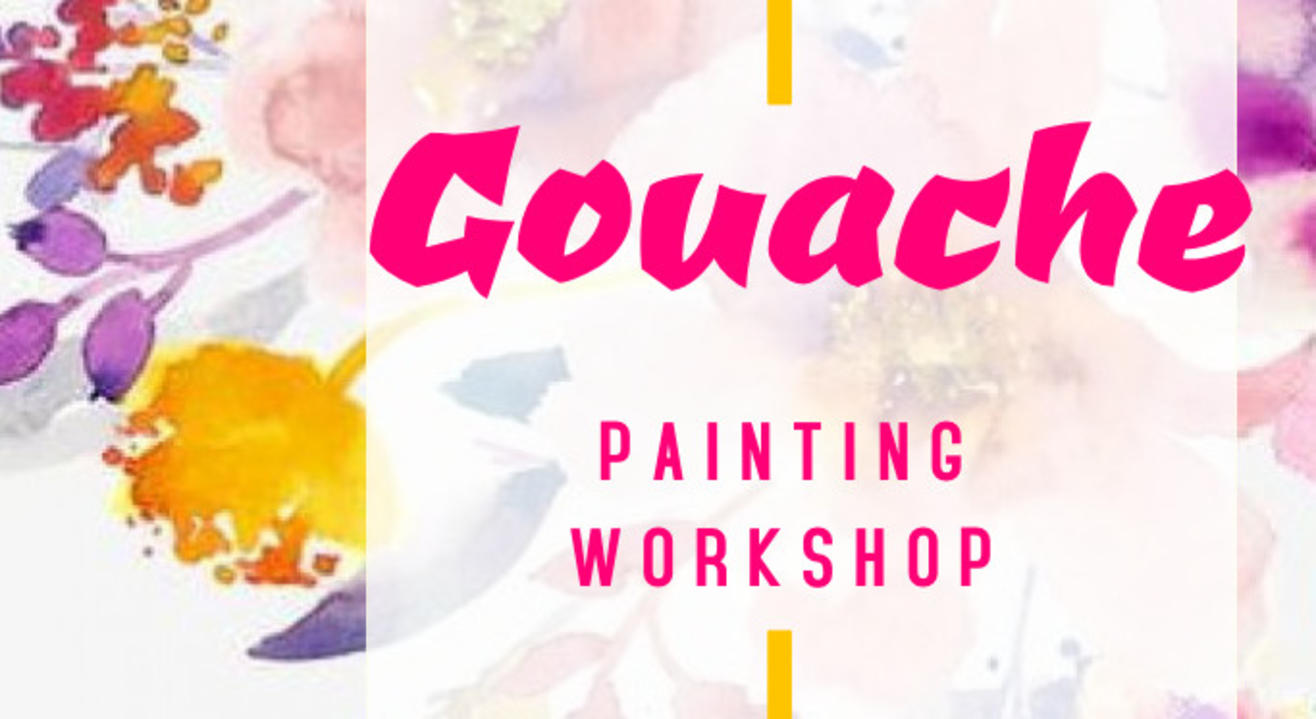 Art
Gouache Painting Workshop
About
French in origin, the word gouache is pronounced "gwash" like squash
Gouache painting has been around for more than a thousand years (the term gouache dates back to at least the 18th century) and in that time, artists have used the medium to create historically important, visually arresting, totally dynamic works of art.
Gouache paint is fun, useful, and one-of-a-kind. Whether you use it alone or in tandem with other materials, mastering gouache will give you a new arsenal of ways to express yourself creatively.
This workshop will provide a basic introduction to the materials and methods of working in gouache.
Used by artists for intimate works and studies, gouache provides all of the advantages of full-spectrum watercolor, with the added ability to refine and make adjustments that are difficult or impossible with traditional watercolor. Gouaches distinctive flat, bright tones provide a wonderful change from the shiny, heaviness of oils.
About the Artist:
Prenita Dutt is an Exhibiting Artist, a Psychology counselor and an art facilitator for people with disabilities at Action for ability development and inclusion (AADI)
An artist, a lover of books and poetry, nature and monsoon, photography and traveling, She is an eternal student of a hundred subjects