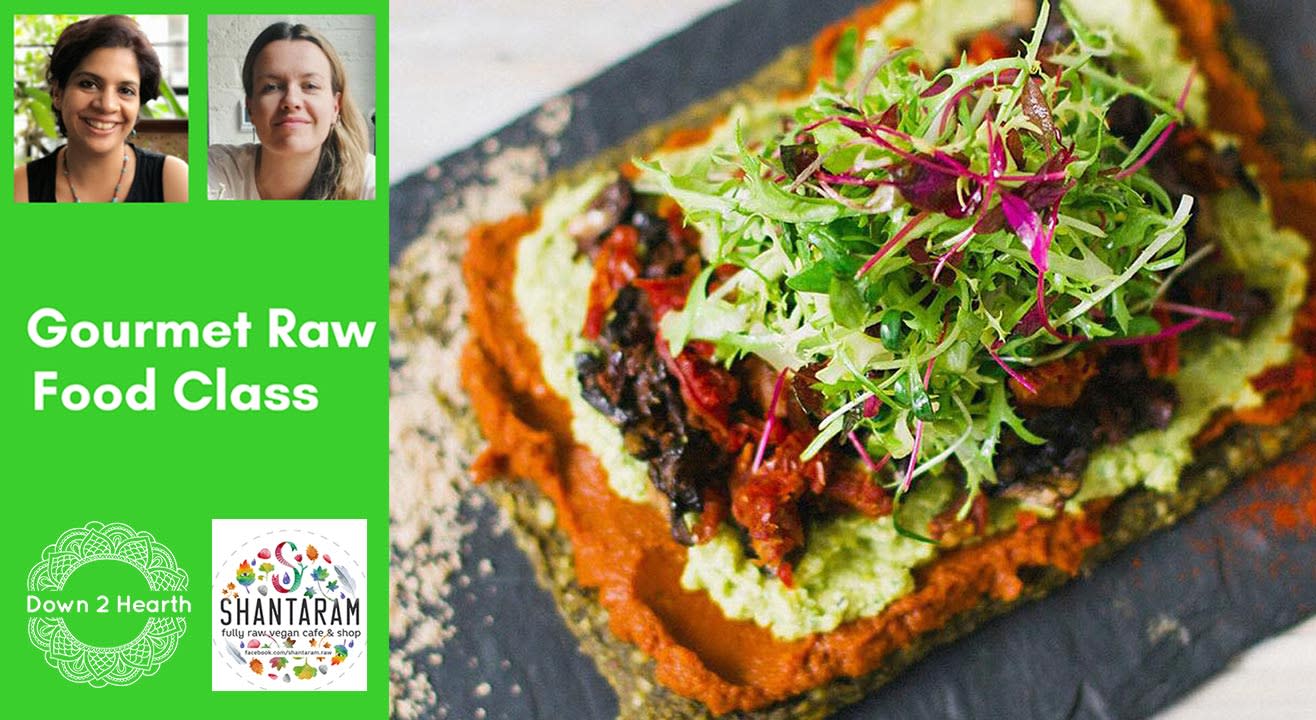 Learn
Gourmet Raw Food class by Vinita Contractor & Masha Kube
Convent Avenue, Santacruz west
About
Learn Gourmet Raw Food from a celebrated chef from Russia and a Nutrition & Food consultant from Bombay.
Vinita Contractor, Founder & Nutrition & Food Consultant at Down 2 Hearth
& Masha Kube, Founder & Chef from Russia at Shantaram, present the Gourmet Raw food class.
Masha Kube, born in Saint-Petersburg (Russia), Chef & Founder from first raw vegan restaurant in Goa, Shantaram (since 2013). In Russia made a menu for first raw cafe in Moscow (Shanti Green, 2015), now her business there is Shantaram raw vegan cakes. Her Lemon pistachio cake won the Saint-Pete's restaurant premium as a best healthy dish 2017. She has taught the chefs of the some of the most influential families in Russia.
Vinita Contractor is the Founder of Down 2 Hearth and she is a whole foods plant-based Nutrition & Food Consultant, certified in Plant-based nutrition US & Raw Food Nutrition, UK.
Down 2 Hearth is a passionately run food and consultancy services company with an eco-sensitive approach. Their services include healthy food workshops, food consultancy, personal health consultations as well as an offering of a range of organic, dairy-free, refined sugar-free, gluten-free & oil-free products.
Cancellation Policy:

20% deduction if cancelled after availing the discount
30% deduction after availing the discount
50% refund if cancelled on the day of the workshop.
OR
75% can be retained for upcoming workshops or programs.