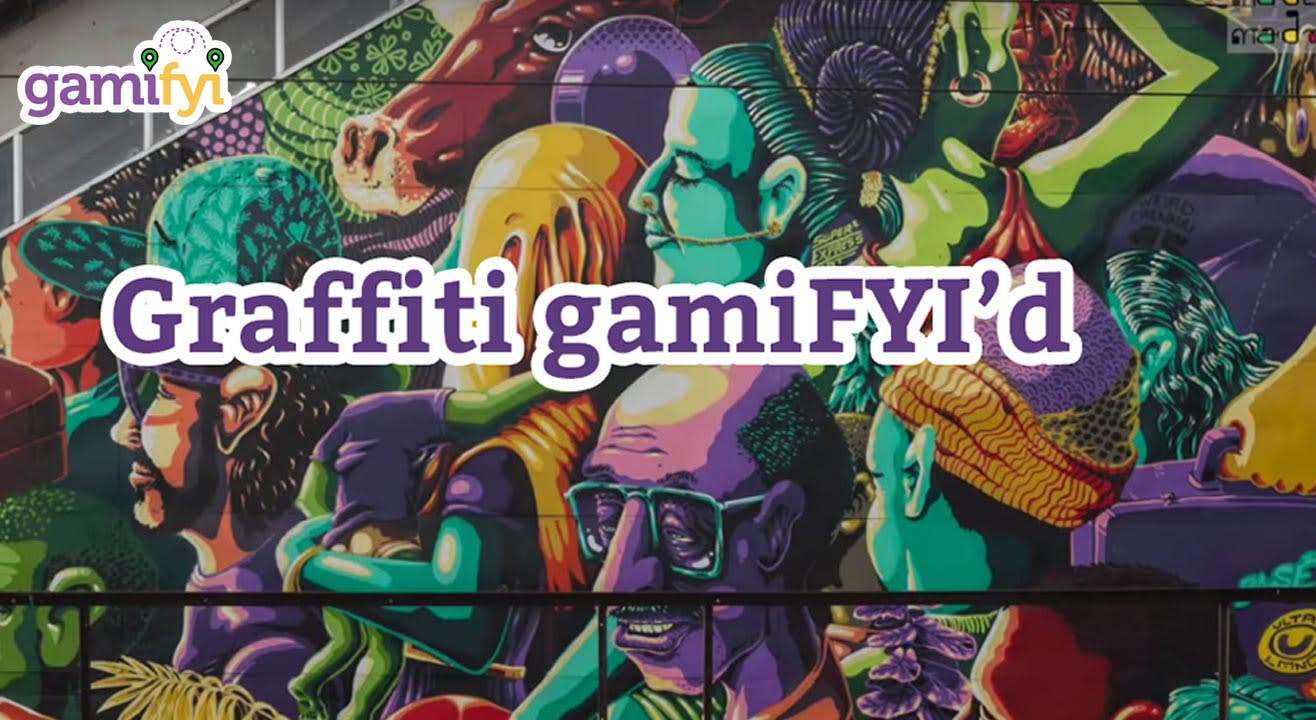 Games
Graffiti GamiFYI'd
April 13 & 14 | Multiple Timings
About
A clue hunt in the real world. This quest gives you a glimpse of the colourful walls in Central Bangalore that were painted by various street artists. Walk approximately 2.5 kms and adore the beautiful paintings that are hidden in the heart of the city. Round up your friends and family and play as a team.


A team can have up to 4 people. A team requires only one ticket.
Slot No.1: 7AM
Slot No.2: 8AM
Slot No.3: 9AM
Slot No.4: 10AM
Slot No.5: 3.30PM
Slot No.6: 4PM
Slot No.7: 4.30PM

Duration: Roughly 90 mins
How do you play the quest?
The quest clues are given on a Mobile App – GamiFYI (available on both Play Store and App Store).
-A Coupon Code along with all the instructions of the game will be emailed to everyone who registers for the event.
-You will receive the email 4 - 6 hours prior to the time slot you registered for.
-Once you are at the location, open the app, redeem the Coupon Code and get started.

Solve the clues, find the location, perform an action, get the next clue... Repeat.
You can play the quest in teams — a team can have up to 4 people.

• Team Size: 1 to 4 people.
• Distance: Approx. 2.5 kms
• Estimated time : 90 minutes
• Discovery Mode: Walk/Cycle at your own pace.
• What you need: 1 smartphone per team (with at least 50% battery life) and enthusiasm to search / ask and be challenged!


Built as a game for ages between 8-60.
- Come along with a friends and play as a team
- Do a family challenge
- For corporates who want to promote teamwork through a fun and engaging activity

GamiFYI is India's first ever clue hunt on an app.

A team (up to 4 people) requires only 1 ticket.

Is the registration fee per person?
No you only pay PER TEAM. One Team can have up to 4 people playing. We recommend ideal team sizes of 2 or 3 people.

Can we play Alone?
Of course Yes, but registration fee is still INR 349. A team always makes it great fun to solve the challenges.

What do we need to collect before the start of the game?
In person nothing! Your game coupon codes- we will email them to you.


A team (up to 4 people) requires only one ticket.
Check out recent News articles about our other events..http://www.gamifyi.com/asSeen.

Have more doubts? Reach out to us at +91 8277211477 | shruti@gamifyi.com.
Venue
Cubbon Park, Bangalore
Behind High Court of Karnataka, Ambedkar Veedhi, Sampangi Rama Nagar, Ambedkar Veedhi, Sampangi Rama Nagar, Bengaluru, Karnataka 560001