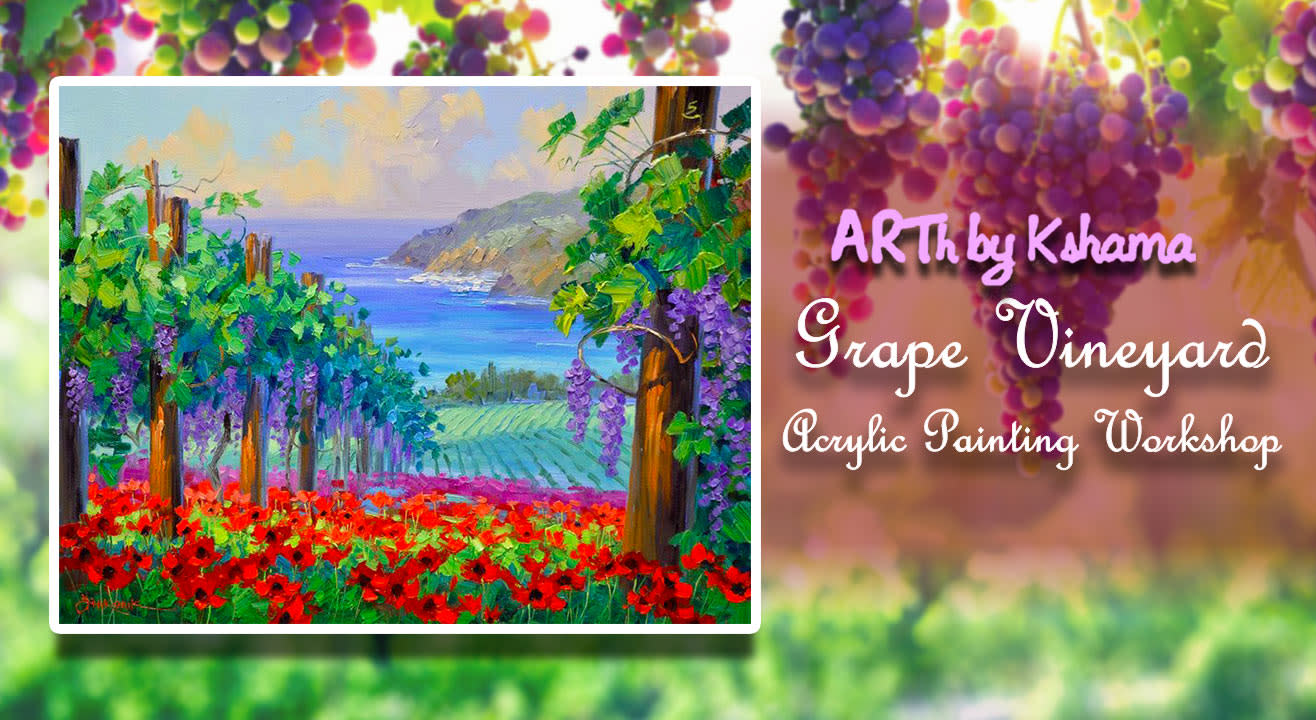 Art
"Grape Vineyard" an Acrylic Painting Workshop- ARTh by Kshama
Indigo Delicatessen, Powai
About
ARTh by Kshama presents "Grape Vineyard" an Acrylic Painting Workshop.
"Art compares to nature like wine to the grape."

Indulge yourselves into painting this arresting view of Grape Vineyard Overlooking the Sea. The red poppies are adding their own vibrant value. A beautiful blend of warm and cool colour palette.

A step by step guided art workshop. Participants with no prior experience will also find themselves paint with ease and take home their lovely painting.

Word from the Artist & Founder Kshama Thakkar:
I am a Chartered Accountant by qualification and a self taught artist. Painting allows me to break the norms and explore various mediums in art, meet people with different ideologies and moreover discover myself in the process. Conducting different art workshops, exhibiting my work and unconditional support from family and friends has given me motivation pursue my passion. It brings me immense joy to share this experience with all of you.

Credits
Creative: Vridhi Jain

Stationary: Anupam Stationery Point
Venue
Indigo Delicatessen, Powai
101, Sentinel, Opp. Powai Plaza, Hiranandani Gardens, Powai, Hiranandani Gardens, Panchkutir Ganesh Nagar, Powai, Mumbai, Maharashtra 400076