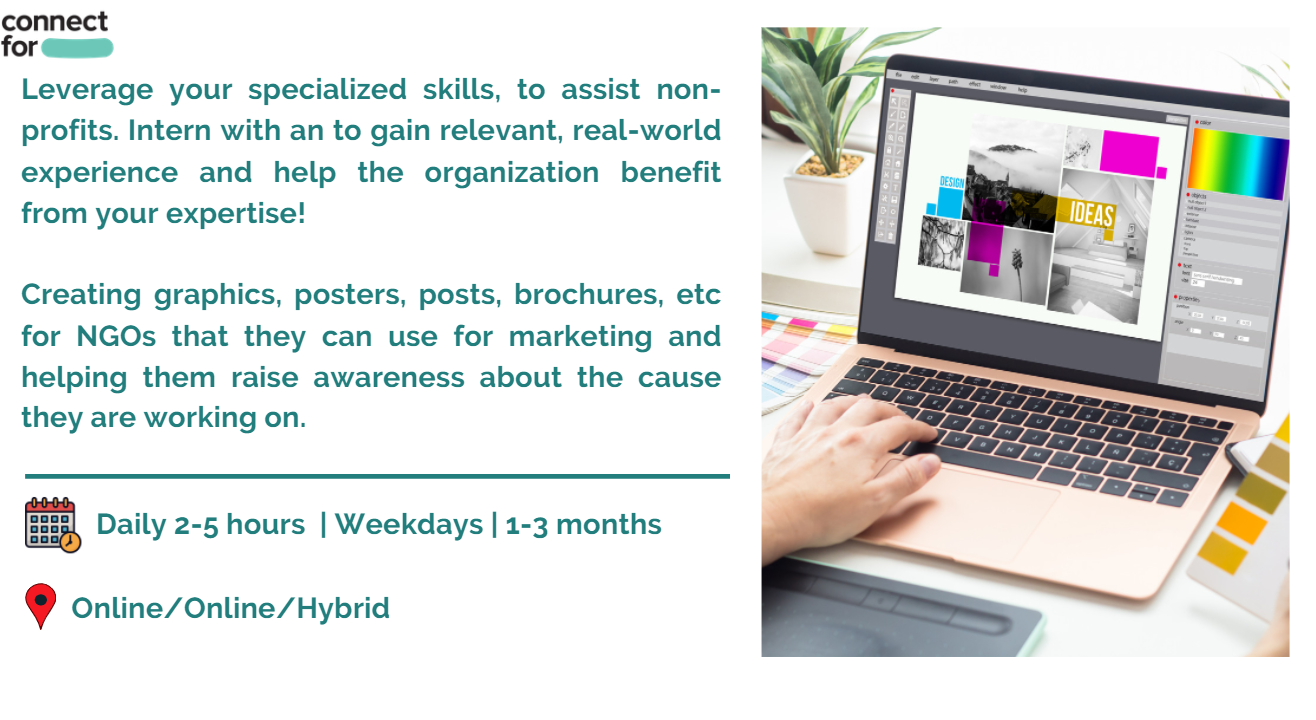 April 7 | 10AM - June 30 | 12AM
Invite your friends
and enjoy a shared experience
April 7 | 10AM - June 30 | 12AM
Invite your friends
and enjoy a shared experience
Invite your friends
and enjoy a shared experience
This summer, intern with a non-profit and utilize your skills
Our NGO partner is looking for you!
Responsibilities:
-Designing and creating posters that can be used for circulation on social media for all our posts.
-Create social media creatives, design brochures, posters, pamphlets, social media posts, etc.
Skills: Good designing knowledge and/or experience in Canva, Illustrator, Photoshop, etc.
Perks: E-certificate and Letter of Recommendation after successful completion of the internship.
April 7 | 10AM - June 30 | 12AM
Invite your friends
and enjoy a shared experience