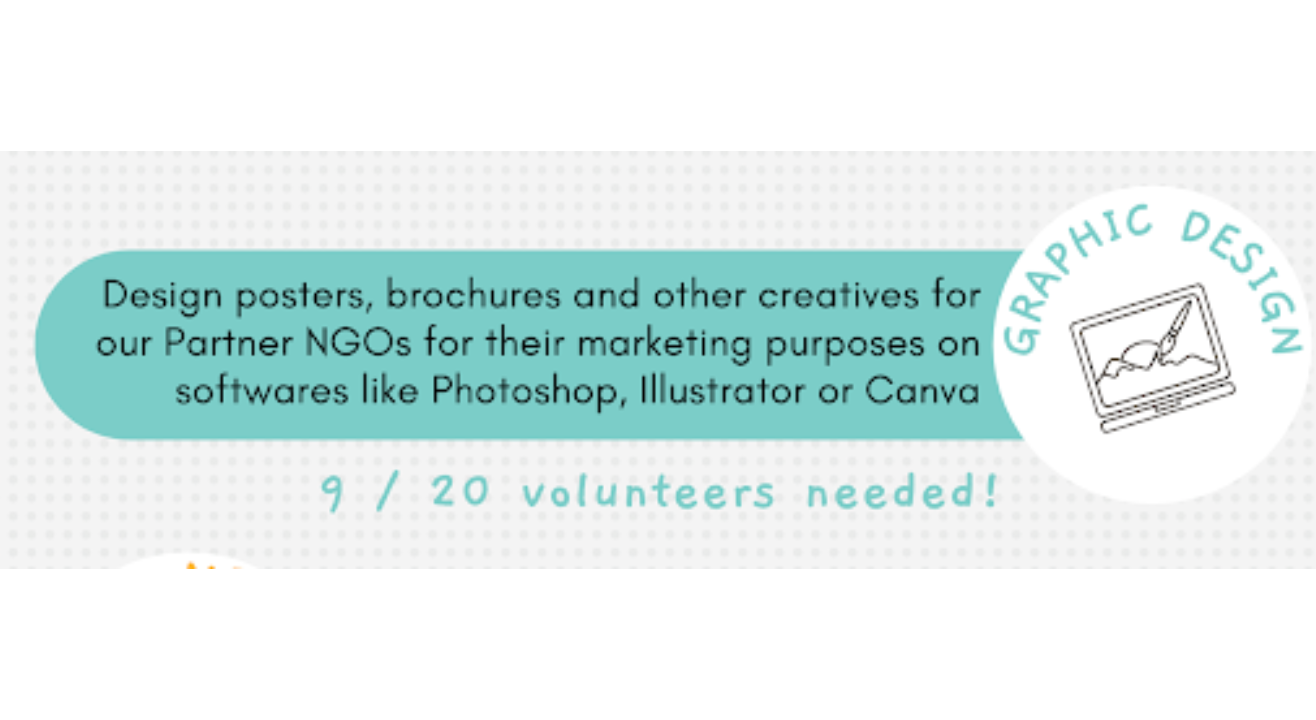 Graphic Design Volunteer: Gift-A-Skill Project
November 22 | 11:05AM - March 31 | 3:05PM
Invite your friends
and enjoy a shared experience
Graphic Design Volunteer: Gift-A-Skill Project
November 22 | 11:05AM - March 31 | 3:05PM
Invite your friends
and enjoy a shared experience
Invite your friends
and enjoy a shared experience
Graphic Design Description: Leverage your specialized skills, to assist non-profits. Volunteer with ConnectFor to gain relevant, real-world experience and help the organization benefit from your expertise! You can volunteer in 3 ways, i.e Virtual, Onsite, or Hybrid.
Volunteer Responsibilities:
Creating graphics, posters, or brochures for NGOs that they can use for marketing and helping them raise awareness about the cause they are working on.
Graphic Design Volunteer: Gift-A-Skill Project
November 22 | 11:05AM - March 31 | 3:05PM
Invite your friends
and enjoy a shared experience