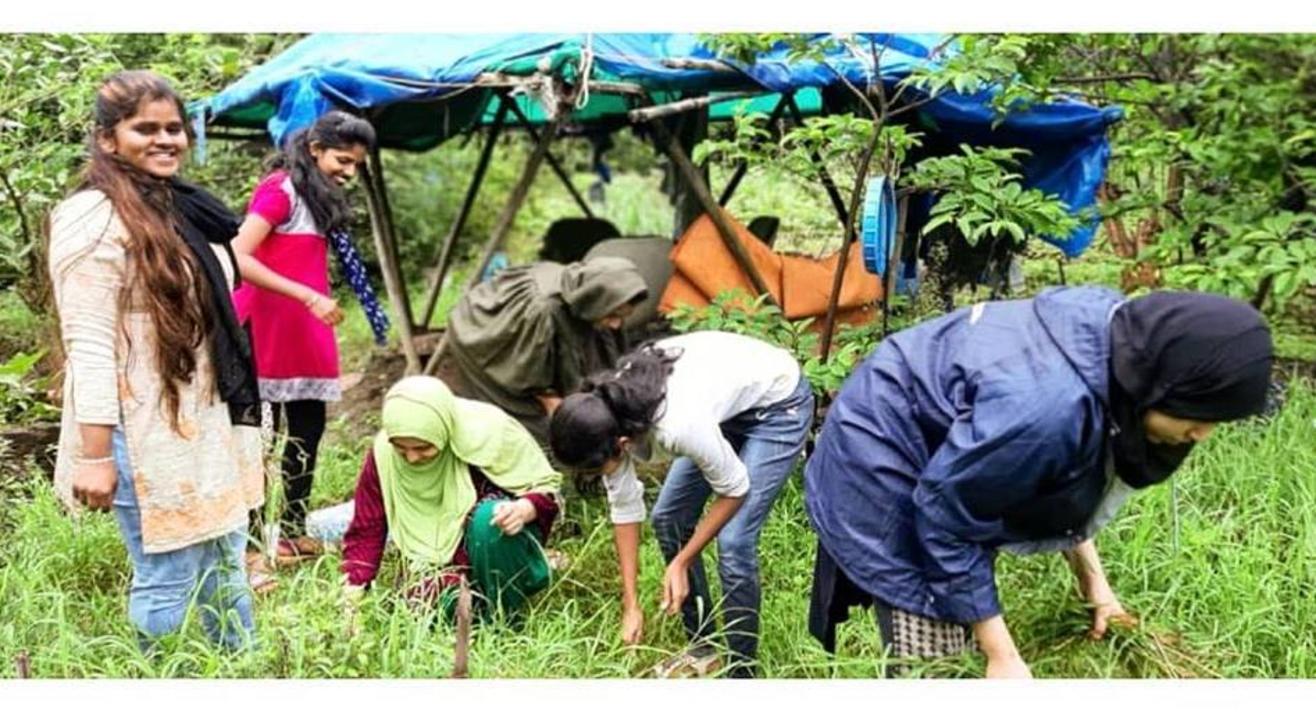 Volunteer
Green Souls Community Farm
March 3 | 8:30AM - March 14 | 11:30AM
About
Green Souls Community Farm is a sustainable organic food garden located at Tata Memorial Hospital campus at Kharghar, Navi Mumbai. The main objective of this 30,000 square foot farm is to provide fresh, healthy, chemical-free food to children undergoing cancer treatment at the hospital.
​
Over 50 varieties of seasonal vegetables, herbs, fruits and medicinal plants are grown on this farm, while nurturing a biodiversity habitat with varied species of butterflies, birds and other pollinators making the farm their home. The farm welcomes volunteers who are keen on community service, environmental conservation or simply hands-on learning.


How can volunteers help?:
Volunteers are assigned the tasks based on the growing season and the farm's scheduled plan. Broadly the tasks include harvesting, sowing, transplanting, maintenance, mulching, pest control, etc.
Meet the Team:
Manasvini Tyagi and Sabita Rajendran are the co-founders of the project which started in 2012. This nature loving team is passionate about organic farming and raising ecological awareness. They manage the farm along with a group of core volunteers who have been associated with Green Souls since several years.


Things to keep in mind:
Activities include outdoor farm activities, so be prepared to get your hands dirty
Wear comfortable clothes
Carry your water bottle along
Carry sunscreen and a cap if you need
Questions? Reach us at:
manasvini@greensouls.in
Location Details:
Green Souls Organic Community Farm, Behind St Jude India Child, Tata Hospital (ACTREC), Next to Golf Course, Sector 22, Kharghar, Navi Mumbai, Maharashtra 410210
Venue
Green Souls
Green Souls Organic Community Farm,, Behind St Jude India Child, Tata Hospital (ACTREC),, Next to Golf Course, Sector 22, Kharghar, Owe Camp, Kharghar, Navi Mumbai, Maharashtra 410210
GET DIRECTIONS