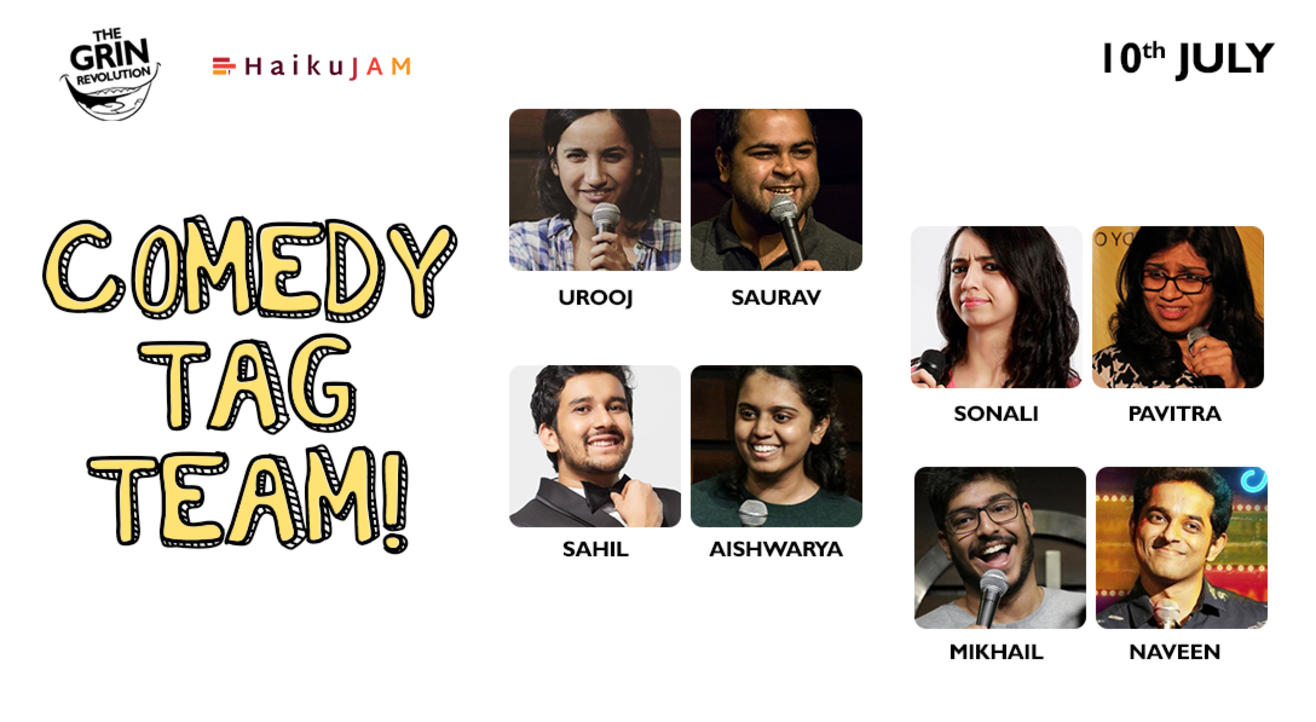 Comedy
Grin Revolution: Comedy Tag Team
About
Introducing an all new concept show from The Grin Revolution!
Comedy Tag team is show about team work, where two comics work together to come up jokes on any given topic. The team which comes up with the most jokes in a given time period wins the game!
This edition features:
Urooj & Saurav Mehta
Sonali Thakker & Pavitra Shetty
Sahil Shah & Aishwarya Mohanraj
Mikhail Almeida & Naveen Richard
Which team will emerge victorious?
Buy your tickets now and find out!!
ENTRY WILL CLOSE 15 MINS POST SHOW TIME
NO LATE ENTRY OR REFUND WILL BE PROVIDED
ABOUT HAIKUJAM
HaikuJAM is a collaborative writing app for creative expression, meaningful connection and stress-relief. Based in a colourful cottage in Bandra (Mumbai), it hosts community and arts events, runs a gift shop and a cafe every Saturday. For more info: haikujam.com
Venue
HaikuJAM
Mehdi Cottage, 36 Waroda Road, Bandra West, Opp. Birdsong Cafe, Mumbai, Maharashtra 400050