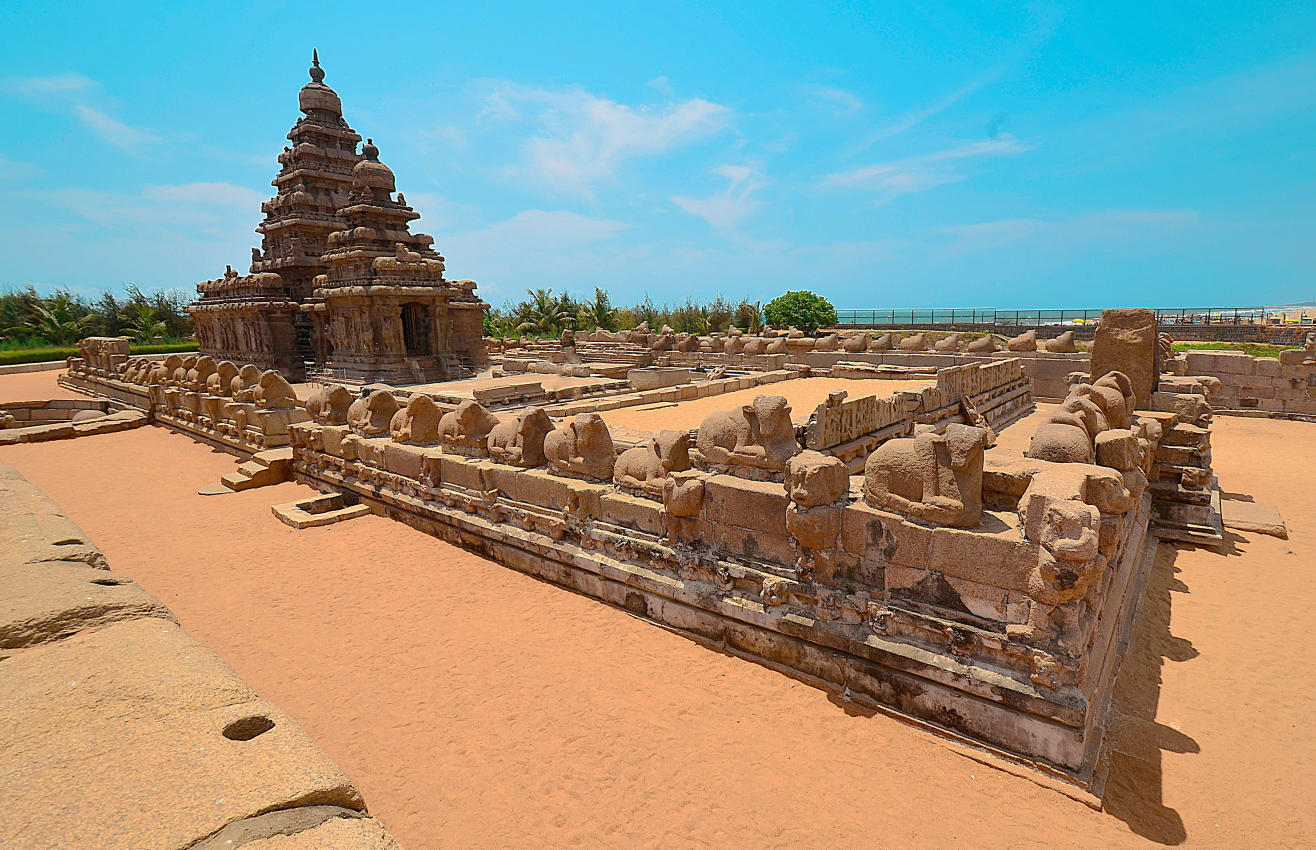 Monuments
Group of Monuments, Mamallapuram
Group of Monuments, Mamallapuram
About
Mamallapuram or Mahabalipuram, a historic town with stone monuments by the shore that capture everyone's imagination. Initially one of the capitals of the Pallava dynasty from the 3rd century to the 9th century, the town was a flourishing trade centre and seaport. Today rock murals and temples make Mahabalipuram a spot to get lost in time. From being a go-to for family road trips to being every history junkie's dream destination, it has seen it all.
There's everything from mandapas with beautiful sculptures of Goddess Durga, to temples with scenes from the Mahabharata. The Five Rathas are enormous chariots built out of a single rock and named after the five Pandavas. The world's biggest bas relief structures can be found at Arjuna's Penance, which depicts Arjuna praying to Shiva on one leg.
Around the group of monuments, you'll find long uninterrupted stretches of beach and cafes to unwind at. You'll find elegant stone souvenirs to take home from the monuments too! Be sure to visit the Crocodile Bank that's close by, a successful conservation project with rare species of reptiles and amphibians. There's also a cute seashell museum located nearby.
Mamallapuram Shore Temple that overlooks the shore (surprise, surprise)
Arjuna's Penance
Pancha Rathas
Krishna's Butterball
Ganesha Ratha
Mamallapuram Dance Festival which happens during Dec - Jan, where world-renowned artists perform Bharatanatyam, Kathak and other classical dances in front of the magnificent sculptures
Nearest Airport : Chennai International Airport
Nearest Railway Station : Chengalpattu Railway Station
Nearest Bus Station :Mahabalipuram Bus Stand - Access buses to and from Pondicherry, Chennai and Kanchipuram
Venue
Group of Monuments, Mamallapuram
Group of Monuments, Mamallapuram, Fisherman Colony, Mahabalipuram, Chengalpattu, Tamil Nadu, 603104
GET DIRECTIONS