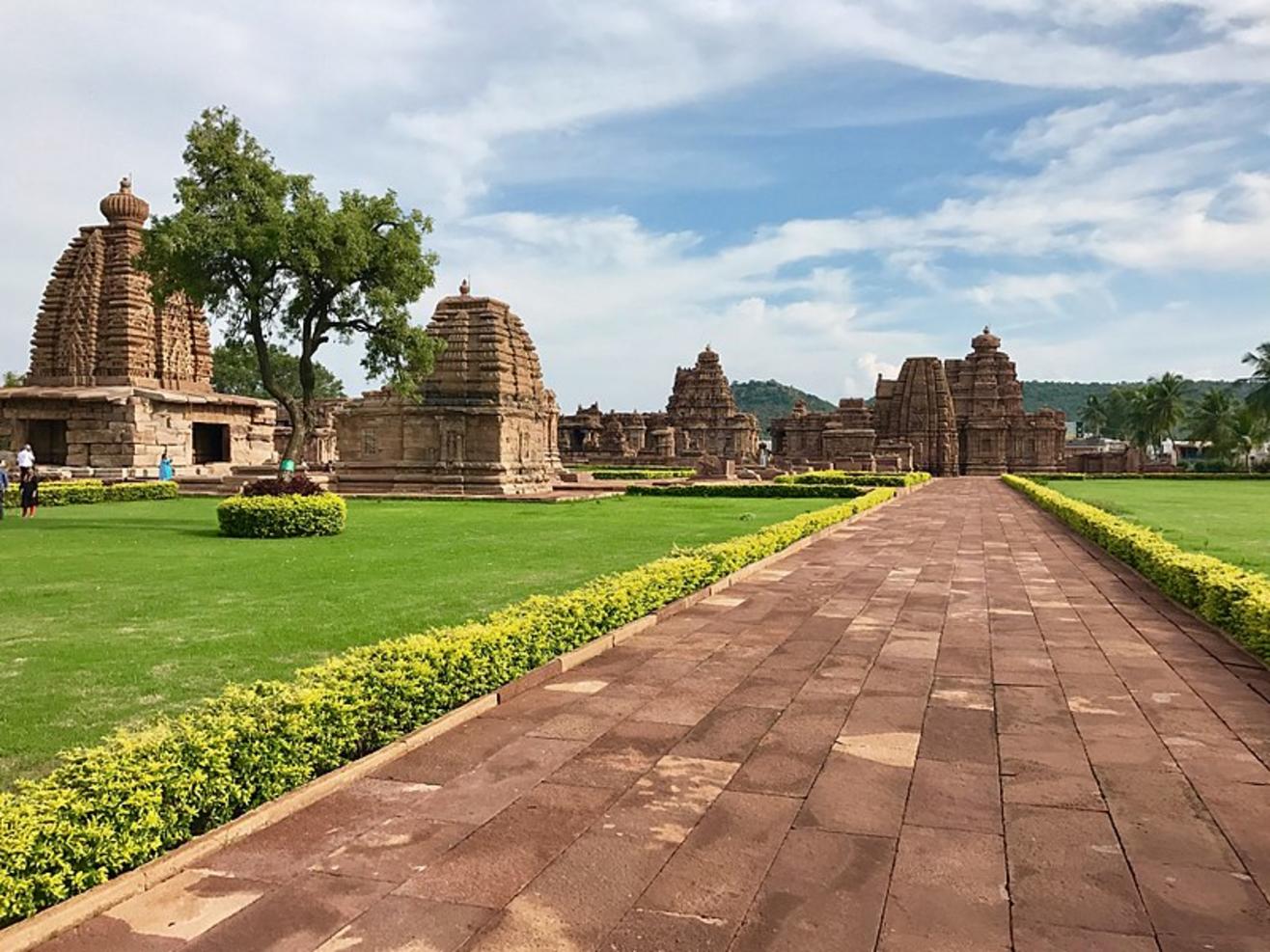 Monuments
Group of Monuments, Pattadakal
Group of Temples, Pattadakal
About
Pattadakkal is home to quite a few beautifully carved Hindu and Jain temples. The thing that sets these temples apart is their fine architectural style. Pattadakkal was used by the Chalukya kings for coronation ceremonies (Pattadakkal, in fact, means 'coronation stone'). All the structures are within the same complex, and easy to navigate. Exploring Pattadakkal is best done along with Badami too.
Virupaksha temple is the largest temple you'll find among the group of monuments there and is famous for the female figurines carved along its walls. In the 10 Shiva temples, you'll find intricate sculptures depicting tales from the Puranas, figures of birds and other such ornamental elements. In the Jain temple, there are images of Jina in various postures and amazing pillars in one of its mandapas. Pattadakkal has a beautiful water tank (Vishnu Pushkarini) to relax by too!
Virupaksha Temple
Sangameswara Temple's beautifully designed windows, and a row of interestingly placed figures that look like they'e supporting the ceiling
Papanatha Temple, which has a northern style vimana with breathtaking carvings, and is a very clear blend of the two styles of Northern and Dravidian architecture
Kasivisweswara Temple, with shikaras that rise in five stages. There's a beautiful panel on the ceiling with Shiva, Parvati, Karthikeya and Nandi you should check out too!
By bus, it' pretty close by from Badami and Aihole. These buses come at regular intervals and are inexpensive. There are also buses coming from Bangalore.
By train, Badami Railway Station is the nearest railway station to Pattadakal, situated at a distance of about 24 km. You can then take a local bus or hire a taxi.
By air, Belgaum Airport is the nearest domestic airport to Pattadakal, situated at a distance of about 205 km. On the other hand, the nearest international airport is Bangalore International Airport.
Venue
Group of Temples, Pattadakal
Group of Monuments, Pattadakal, State Highway 14, Pattadakal, Bagalkot, Karnataka, 587201
GET DIRECTIONS