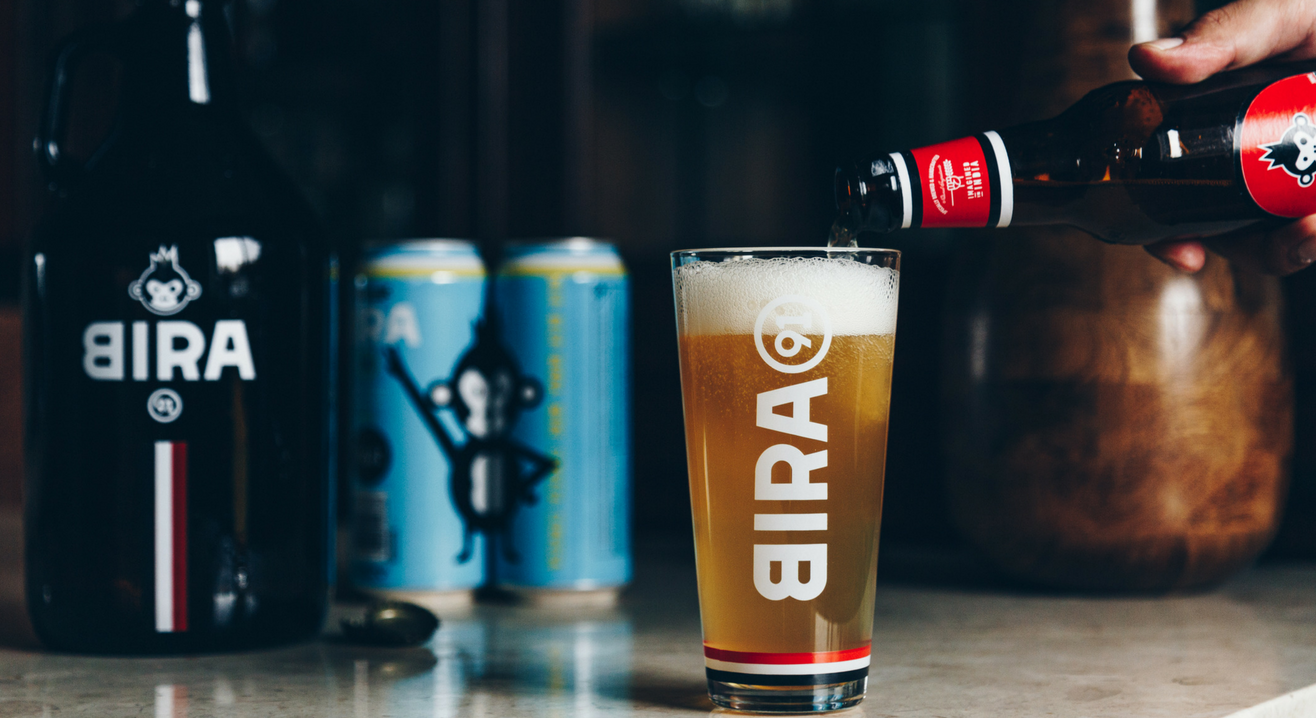 Drinks & More
Bira 91 Free Flow Fest: Explore Three Different Styles of Beer & Find Your Hoppiness Level!
Head out for the Free Flow Fest, and try 3 styles of Bira 91 #LowMediumHigh. Delhi & Gurugram: 12th – 31st Oct.
Bira 91 has made waves since their debut. In just a few years, the brand has become a steady favourite of tipple-lovers for its combination of taste and value.

So, what's in store at the Bira 91 Free Flow Fest?

Simply: 250 restaurants across 5 cities are running a great offer on Bira 91. This fest gives you a 2+1 deal on the beers. Yep, that's right.
This is a great time for you to sample three of Bira 91's beers: White (wheat beer), Blonde (hoppy lager) and the newly-launched IPA (Indian Pale Ale).

At select outlets, there will be fun on-ground promotions - giving you the chance to win some Bira 91 swag.

Tell me more about them beers!
There are 3 excellent variants, and are at varying levels of bitterness.
White : Low Bitterness Wheat Beer
​Bira 91 White is a deliciously refreshing all-day wheat beer; a hint of spicy citrus with a soft finish. It's fairly low on the bitterness scale, so it's an ideal way to move up from mass-produced lagers.
Blonder : Medium Bitterness Lager
Let's take things up a notch now! This is more bitter than the White, and is extremely flavourful - take a moment to savour it in. This is made with barley, extra hops and has a terrific aroma.
The IPA : High Bitterness Indian Pale Ale
Think of IPAs as jazz - challenging to get into, but those who love it, swear by it. Indeed, you will find many beer aficionado who swiftly 'graduate' up the bitterness chain and swear by IPAs alone. This variant is brewed with the world's most flavourful aroma and bitter hops (cascade, magnum, brewer's gold and some secret exotic varieties). Enjoy the extra bitter finish of this very unique beer. It also has a higher alcohol concentration at 7%.
Sounds good? Pick one of the cities below, select an outlet you like and try all three beers! (#LowMediumHigh) Here's a chance to pick your favourite. So, how hoppy are you?
Subscribe to receive our newsletter!
Find the best experiences happening out there in your city or enjoy handpicked content while sitting comfortably at home. Insider is your go-to place to figure out what to do today!