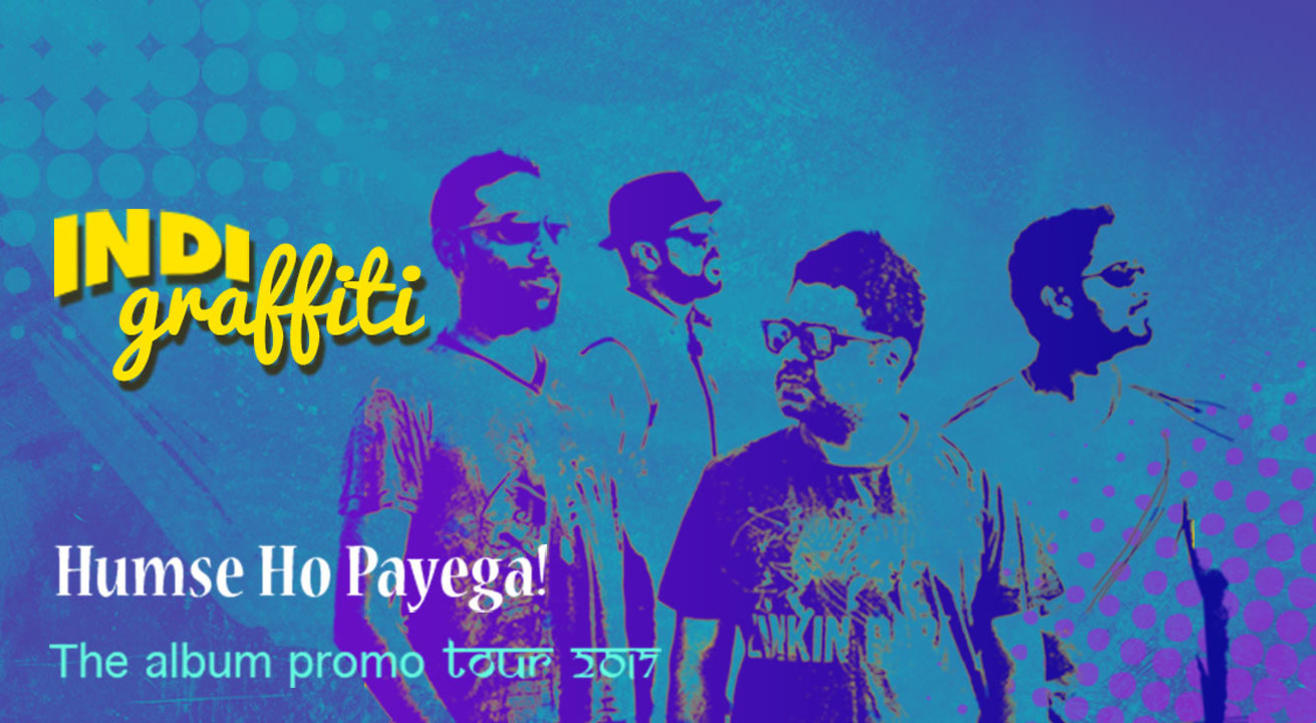 Music
Hindi Rock Lovers Are In For a Treat: Indi Graffiti Go On Tour!
The Bangalore band touch base at Bangalore, Hyderabad, Chennai & Mumbai: 16-19 November 2017. Details below.
Who?
Indi Graffiti is a Hindi rock band from Bengaluru, India. The band brings together an amalgamation of free artistic expression with sincere lyrics and simple yet soulful tunes with the power of rock n roll. This genre of free artistic expression brings about the very origins of the name Indi Graffiti. Their music is as varied as their individual personalities, because their interests span from Carnatic to Jazz – from funk to metal and some good old rock, jazz and blues. Indi Graffiti was chosen to work and record with the famous German Producer/Composer Moses Schneider. They were also adjudged winners of the IBM Developer Rock Challenge 2011. Indi Graffiti has been featured on Sofar Sounds, Radio one 94.3 FM and Radio Fever FM 104.

The Humse Ho Payega Tour
Their debut album is coming up and the band is on the road to promote it, across 4 cities! They will be supported by Arpit Chourey (singer-songwriter) in Bangalore; Deepak Srinivas (guitarist-singer) and Aishwarya and Band in Chennai.
Check out the band below!
Subscribe to receive our newsletter!
Find the best experiences happening out there in your city or enjoy handpicked content while sitting comfortably at home. Insider is your go-to place to figure out what to do today!