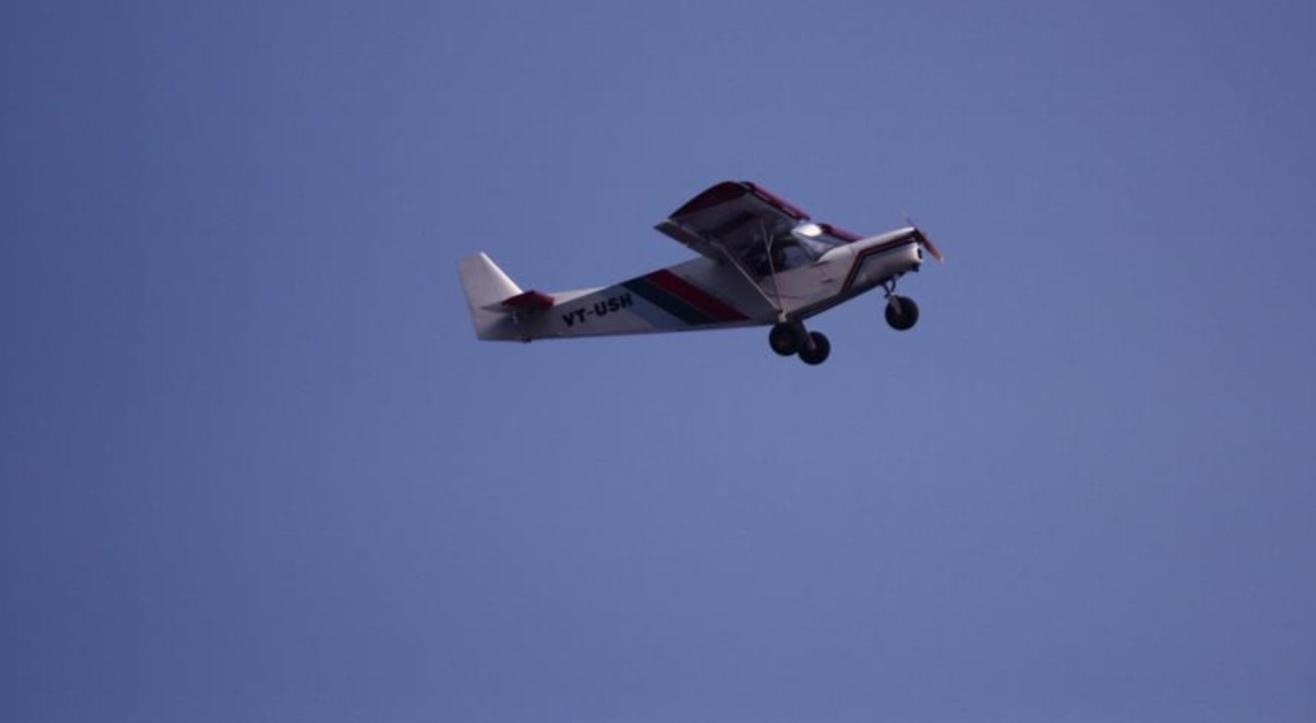 Adventure
Did You Know You Could Fly A Plane, Right Here In Bangalore?
At just INR 3500, you can fly a plane right here in Bangalore, without any certification. Read on for details (to make a dream come true!)
Wait, actually flying a plane?
Yes, that's right. Not flying in one, but actually taking controls. Everyone has dreamed of doing it at some point, and now you can make your childhood fantasy come true. Of course, you won't be piloting a full Boeing, with hundreds of passengers just yet. Instead, you'll be steering a microlight!

Welcome to the world of microlight flying!
A microlight is an aircraft that is designed to carry up to two people and has a maximum take-off weight not 450 kg. These aircraft have relatively short take off and landing capabilities making them ideal for use at smaller airfields for recreational purposes. So yes, you will taxi your plane on the runway and (if you are up for it) might even be allowed to do the landing! How's that for an adrenaline kick?
It's super safe!
You'll be accompanied by pilot Capt.. Arvind Sharma, the first Indian to get a microlight pilot licence. The organizing team, led by Nithin Kunnool, has been running these events since 2011. So you're in experienced hands, who've dealt with all types of customers and conditions, so the only thing you need to focus on is having fun! The organizers also provide microlight pilot training, in case your flight goes off so well that you want to give it a try yourself!
Affordable, and right here in Bangalore!
The experience starts at just INR 3500 (for 10 minutes), and happens at Yelahanka's Jakkur Aerodrome, every Saturday and Sunday. Simply book your experience here, land up, and be prepared for the experience of a lifetime!
Who can try it?
Here's the good news - you don't need any training or certification to take part in this. Anybody above the age of 12 who is physically and mentally fit can do this. One thing that draws all participants is an unfulfilled dream of flying a plane!
The Experience:
Pre-flight briefing about flying a microlight (as exciting as the actual flying is, it's important you know what you're doing!)

Flying a microlight plane with the assistance of the first microlight pilot of India. You will fly for 10-20 minutes, depending on your package.

Discussing the horizons of flying and aircrafts with the pilot
Check out the experience below!
What are you waiting for?
Get your tickets below!
Subscribe to receive our newsletter!
Find the best experiences happening out there in your city or enjoy handpicked content while sitting comfortably at home. Paytm Insider is your go-to place to figure out what to do today!