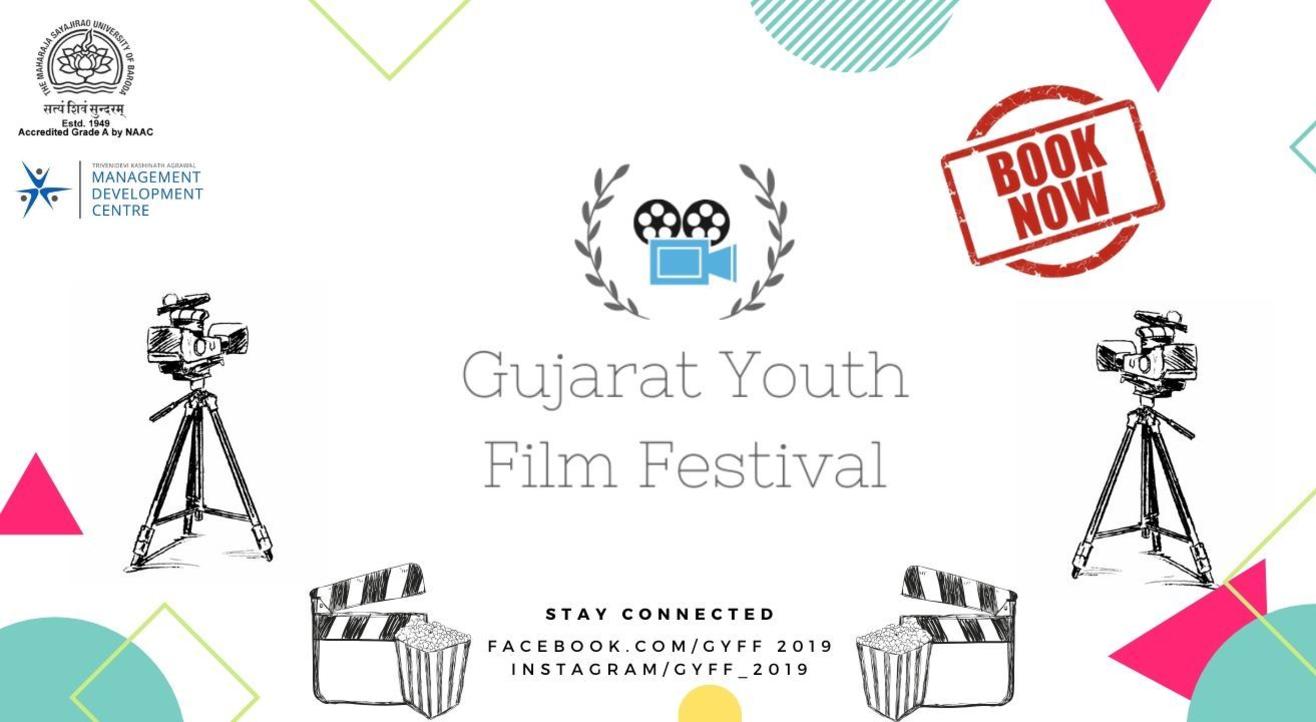 Art
Gujarat Youth Film Festival
24, 25 & 26 January | 4PM - 10.30PM
Convocation Ground, M S University
About
COME WITNESS GUJARAT'S FIRST EVER YOUTH FILM FESTIVAL HOSTED AND ORGANIZED BY ANY UNIVERSITY IN GUJARAT BROUGHT TO YOU BY THE MAHARAJA SAYAJIRAO UNIVERSITY OF BARODA, VADODARA.
Being the host institution and organizer Management Development Centre, The Maharaja Sayajirao University of Baroda takes the privilege to invite y'all to join us in these three day journey of laughter, motivation, cut throat competition, dance, madness, sufiyanapan, knowledge and of course, a lot of fun! duh, With the sole objective to aid the youth in a building a strong foundation for a critical and analytical thinking process. We are damn sure that creative channels such as films have been a favorite medium for people and it has evolved in recent years bringing a diversity of content to benefit the viewers, right?
Now, the part you are curious for, the theme of the film festival is "Envisaging the Breakthrough of Future" and is stuffed with astonishing conceptual screening of documentaries, talks and interaction with the stars (YES!, it's what you are thinking), dance & poetic performances, comedy performances by recognized artists, short film making competition and to die for food festival and more surprises.
"If the window of opportunity appears, don't pull down the shade"
Stay tuned at:
Instagram: gyff_2020
Facebook: GYFF2020
Note-Prices of the tickets are inclusive for all the three days along with a free entry to the food festival during the event.
Venue
Convocation Ground, M S University
Officers Railway Colony, Pratapgunj, Vadodara, Gujarat 390002