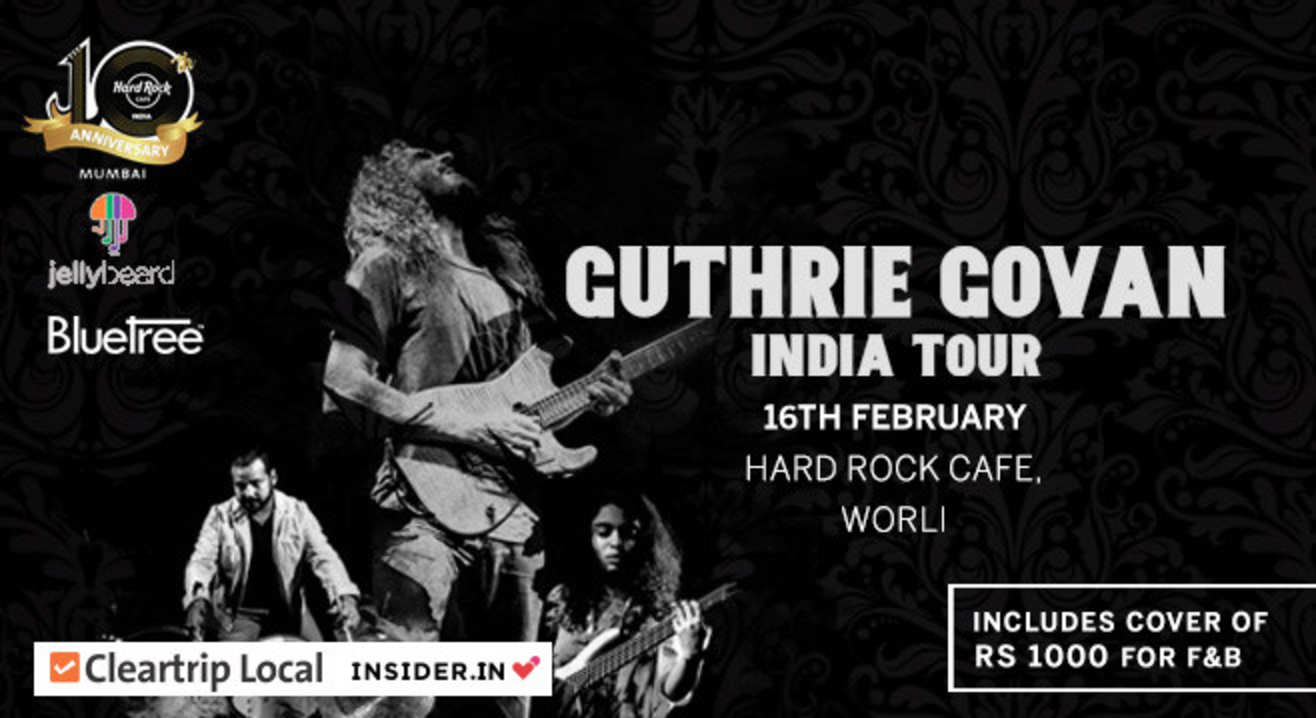 Music
Guthrie Govan Live at Hard Rock Cafe Worli
Hard Rock Cafe, Worli, Mumbai
About
Guthrie Govan is arguably the hottest guitarist on the international music scene today, and his 2006 solo album Erotic Cakes was widely recognized as an instant classic. His top-level touring experience (Asia/GPS, Steven Wilson) complements his busy schedule as one the most in-demand guitar clinician/educators in the world, and he was featured on the cover of Guitar Player Magazine in July of 2011. Guthrie is currently on the World Tour with legendary composer Hans Zimmer.
The Band
•Guthrie on his solo tour of India will be accompanied by the great Gino Banks on the drums and the incredible Mohini Dey on the Bass guitar.
•Gino Banks has been fooling around with the drums since he was 8 years old and took it up seriously at the age of 15. Gino is a versatile player, this trait leads him to performing and recording with artists and bands of all types of genres, artists like his father Louiz Banks, Pt. Hariprasad Chaurasia; to Bollywood sessions and gigs with ShankarEhsaan-Loy, Salim-Sulaiman, Vishal-Shekhar, Pritam, ; to fusion groups SILK, Yuva, Niladri Kumar's Sitar Funk, Rakesh Chaurasia, Amaan & Ayaan Ali Khan and Bala Bashkar; to rock bands like Helga's Fun Castle, Gary Lawyer, Skinny Alley, Joe Alvares and Zero.
•Mohini Dey, daughter of bass player Sujoy Dey, has been described as a prodigy by many acclaimed musicians. She started learning bass guitar at the tender age of 3 and never looked back since having worked with people like Ranjit Barot, AR Rehman and Steve Vai.
Venue
Hard Rock Cafe, Worli, Mumbai
Wadia International Center (Bombay Dyeing), Pandhurang Budhkar Marg Worli Mumbai - 400025, India