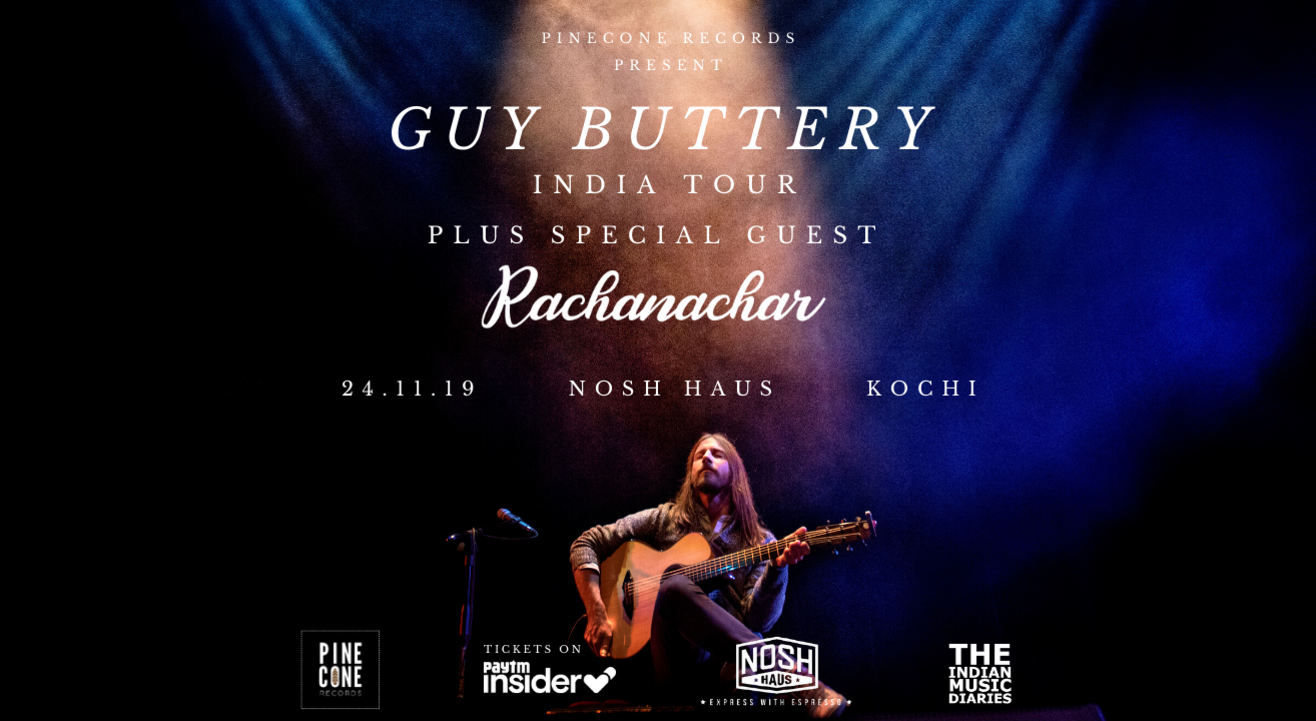 Music
Guy Buttery & Rachanachar Live at Nosh Haus
About
Cited as "one of the finest exponents of the acoustic guitar in the World", multi award winning South African finger style guitarist, Guy Buttery performing live in Kochi at Nosh Haus as part of his India tour organized by The Pinecone Records & Sessions. Supporting him will be Shimla based percussive acoustic finger style guitarist- Rachanachar.
Guy Buttery
"Guy Buttery is something of a National treasure", says South Africa's leading newspaper The Mercury. As an internationally recognized musician, this multi-instrumentalist enjoys invitations to play sell-out performances all over the globe. The USA, UK, Australia, France, Brazil, and Italy have all welcomed him back year after year. Guy Buttery has evolved into an ambassador of South African music, inspiring people across the world with his homegrown style at the very heart of his talent and tenacity. Guy's distinct unification of South African guitar music is the musical advocate for everything positive and beautiful about the place he calls home. Guy has performed his works with numerous orchestras and recently received the highest accolade for a musician in South Africa being presented the Standard Bank Young Artist Award. In almost 4 decades of honoring artists, this was the first time since its inception that the award was presented to a musician outside of the Western classical realm. International media has cited him "as one of the finest exponents of the acoustic guitar in the World." Expect high dynamics, deep grooves, delicate African inflections and mind-bending guitar playing of an entirely new order.
Rachanachar
"Rachanachar" aka Pranjal Uniyal is a 'modern-age percussive acoustic finger style guitarist' who plays relaxing instrumental music. Coming from the beautiful town of 'Shimla' in the Himalayas, Pranjal writes songs which narrate the story of a fictional character named 'Rachanachar'. All the music is conceptual and philosophical with deep roots in folk music.
Venue
NOSH HAUS
Thomas Aykareth Square, Opposite Metro Pillar No 106, Companypadi, Thaikkatukara P. O, Companypadi Junction, Choornikkara, Aluva, Kerala 683106