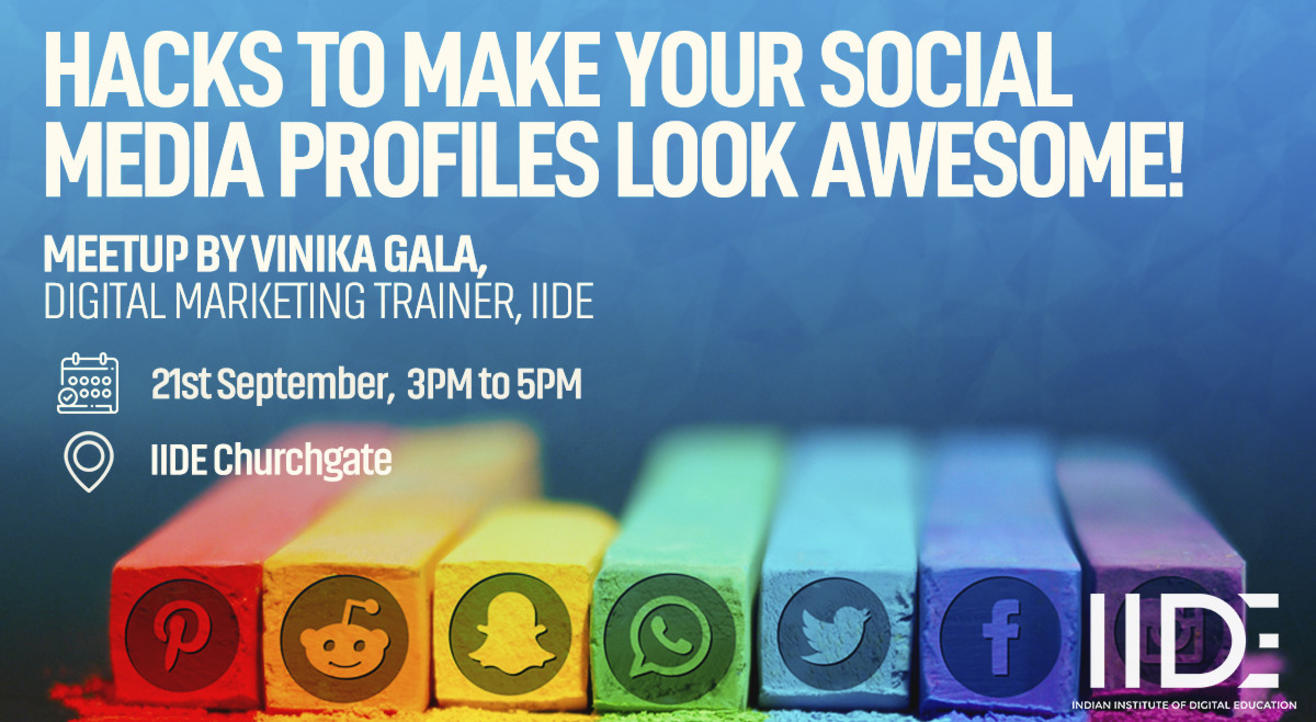 Workshops
Hacks to make your social media profiles look awesome!
About
Whether you are just trying to get more exposure online, connect with your fans or customers, or improve your online reputation, social networking profiles are the way to go.
Having a social media presence without an appropriate strategy and plan can be just as damaging for you as no plan at all. That is why you need a social media marketing strategy that includes some beautiful stories, grids, content posts, etc. that attract your target audience and increase the number of people that engage with your social media profiles.
Learn how you can achieve all this from Vinika Gala. Get ready to make your social media profiles look awesome!
Topics to be covered:
How to make beautiful stories
How to upload grids on your page
A mix of content to make your posts engaging
How to increase your audience
You should attend if you're a:
Student
Startup Owner/ Entrepreneurs
Digital Marketer
Social Media Enthusiast
Speaker Details:
Vinika Gala, Instructor at IIDE.
You can check out her LinkedIn Profile at:
https://www.linkedin.com/in/vinika-gala-664a2a69/
Date: 21st September 2019
Time: 3pm to 5pm
Venue: IIDE, Churchgate.
We are also conducting a series of sessions and workshops for Digital Marketers.
Venue
IIDE Churchgate Campus
A Road, Churchgate, Churchgate, Mumbai, Maharashtra 400020
GET DIRECTIONS