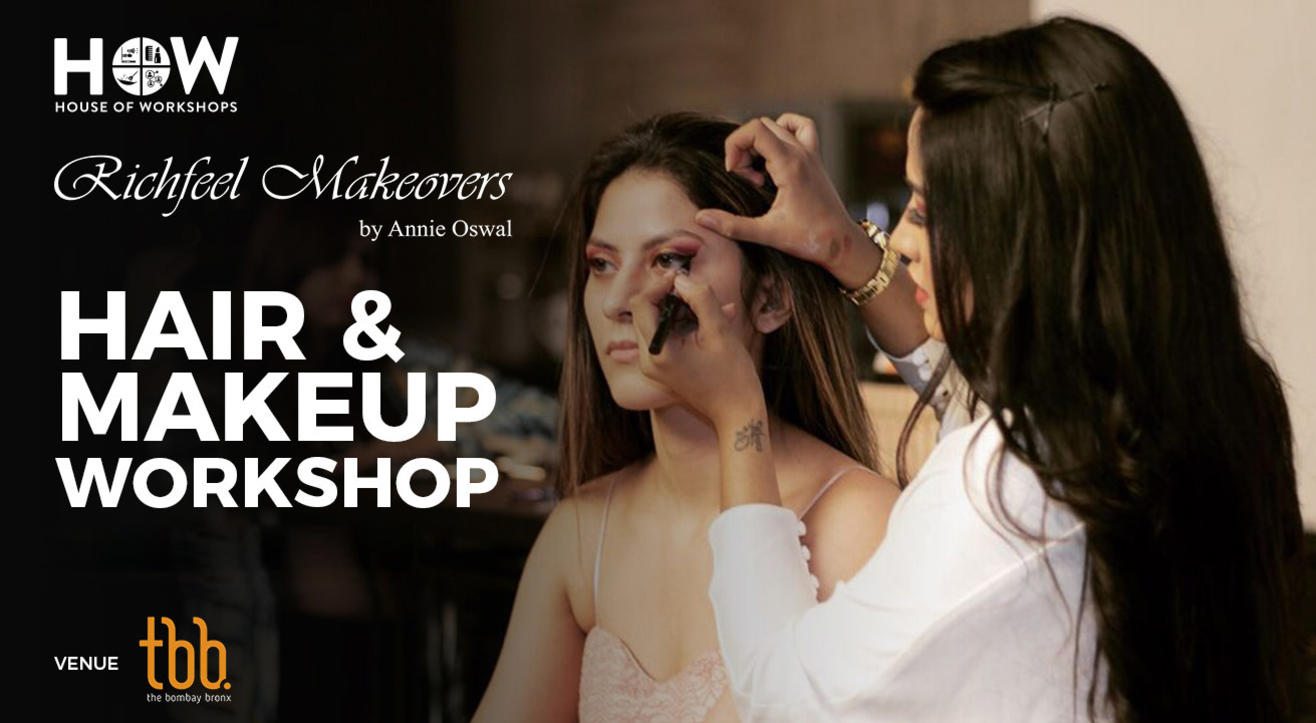 Learn
Hair and Makeup Workshop by Richfeel Makeovers
About
In the city of rising dreams everyday - Mumbai, Annie Oswal (Richfeel Makeovers) is a professional makeup artist and a hair stylist. Annie's job is to make sure that you look perfect for every gig. Richfeel Makeovers passion is lot more than experience and that's what makes them blooming and most acknowledged in the town. Annie will make you look bonny beautiful after you re-open your eyes. She has previously applied make up for brides, grooms, pre-wedding, TVC's and fashion. Annie Oswal will teach you how to enhance your best features and simplify your beauty regime, even with the festivals proving to be the perfect route for all your hair & beauty related desires.
We will also be providing Starters and Mocktails to all the registrants.
Hurry up and register as only limited number of participants will be enrolled for these workshop. Hair and Makeup is two days workshop by Richfeel Makeovers.
Know your skin type
Skin care routine
Know your makeup essentials
Guest appearance
Quiz Up!
Tools of the trade
Perfecting your foundation application
All about eyes
The perfect pout - lips & more
Facial sculpting, contour, highlight and blush
Venue
The Bombay Bronx, Mumbai
The Bombay Bronx - 101, Hub Town, Akriti Sky Bay, Bhulabhai Desai Road, Breach Candy, Cumballa Hill, Mumbai, Maharashtra 400026