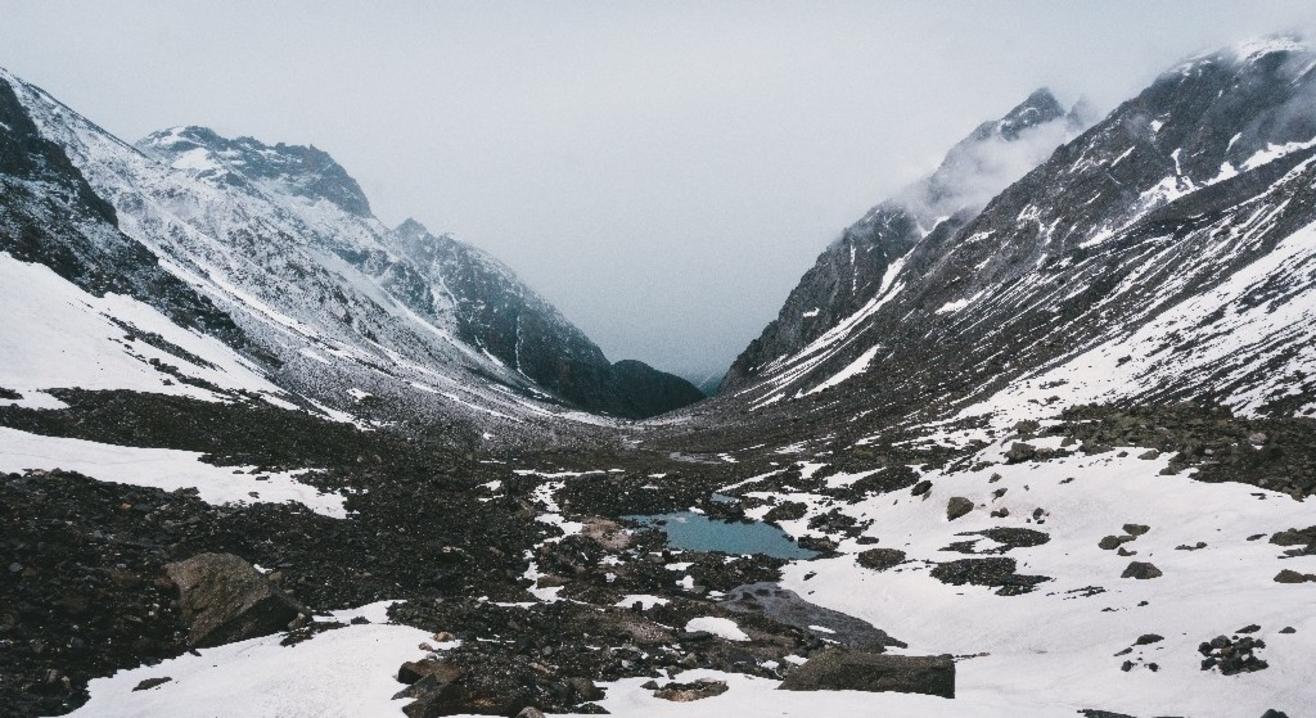 Trek
About
Check out a trek where you can do it all - traverse through a forest, cross through a stream, walk by a waterfall - and that's just the beginning. On the Hampta Pass Trek organised by Kailash Rath, you'll get to hike on trails passing through a number of different breathtaking landscapes.
Day 1: Reporting at Rumsu base camp and overnight stay
Register, freshen up and chow down on breakfast! There's an acclimatization walk to help you get prepared for the conditions you will experience later on, as well an orientation after lunch. Get to know your travel partners in an ice-breaking session after snacks!

Day 2: Chikka to Balu Ka Gera
Drive to Hampta dam from Rumsu at 8 am after breakfast. The trek to Chikka starts from Hampta Dam and is easy, taking around 2-3 hours to complete. Sights to look forward to - a small forest patch and two cute wooden bridges, big rock boulders and a waterfall. Stay overnight in tents in Chikka.

Day 3: Balu ka Ghera to Hamta Pass
Trek to Balu Ka Ghera after breakfast. Balu ka Ghera is a large plain ground on the bank of the river and camping at this spot is a dream! You can spot Indrasan, the highest peak of Manali valley from here. The trek duration is around 4 to 5 hours from Chikka to Balu ka Ghera. You'll have to cross through a water stream as well.
Snacks would be served in the evening followed by dinner. Overnight camping at Balu Ka Ghera.

Day 4: Balu ka Ghera to Hampta Pass
You're in for an early trek starting at 6 in the morning - have to make the most of the day for scaling the top of Hampta Pass! The trek route from Balu Gehra towards Hampta Pass is a moderate climb, scaling 4,200 meters, and takes about 4-5 hours.
After having experienced the awe-striking pass, descend back to Balu Ka Ghera camp site for overnight stay.

Day 5 Descend to Hampta Dam
After breakfast, descend to Hampta Dam via the same route.The descent is takes around 5 hours, and will be followed by a jeep Ride to Manali. Departure from Manali will be around 5 PM.
Take a bus from Delhi or Chandigarh to Manali, and get down at the Patlikuahal stop (20 km before Manali). From there you can get on taxis to Rumsu. Taxi charges are Rs 500-700 per vehicle (7 seater).
1. Trekking shoes: Carry trekking shoes with good grip and ankle support. Do not carry sports shoes.
2. Three layers of warm clothes: Carry two or three-layer jackets, fleece jackets and a padded jacket.
3. Two/Three trek pants: Carry light cotton trek pants. Denim/jeans and shorts are not suitable for trekking.
4. Three t-shirts (collared/dri-fit): Carry full sleeved t-shirts to prevent sun burns on your neck and arms, with one or two dri-fit t-shirts.
5. Thermals: Carry thermals (top and bottom).
6. Sunglasses: Sunglasses are mandatory. There will be a lot of snow on the trek which can cause snow blindness.
7. Cap: At high altitudes, the sun is extra harsh so carry a cap to protect yourself.
8. Waterproof hand gloves: Carry waterproof gloves - avoid woolen gloves that'll end up getting wet when you touch snow.
9. Socks (3-4 pairs) and a pair of woolen socks: Apart from two sports socks, you can take a pair of woolen socks for the night.
10. Headlamp/LED torch: A must-have for navigating your way through darkness. Headlamps are easier to trek with in particular.
11. Raincoat/Ponchos: At high altitudes, snowfall and rain are quite common. It's mandatory to carry a poncho so that you don't get wet. The trek will continue as planned even during rainfall. Your poncho should protect you from rain. Carry a backpack cover for extra protection from rain for your belongings.
12. Daypack (20 litres): You will need this to carry water bottles, lunch box and personal medical kit in case you decide to offload your backpack.
13. Lunch box and water bottle: Every participant should have their personal lunch box and good water bottle.
14. Also make sure you carry a medical fitness certificate signed by a registered MBBS doctor, an NOC form from your side, and an original as well as photocopy of a government-issued photo ID.
Accommodation
Meals
Rucksack
Camping charges
Trekking equipment
Micro-spikes
Gaiters
Safety equipment
Expert trek leaders
Expert trek support team
GST 5%
Personal Insurance
Transportation and food to and from the base camp
Backpack offloading charges
Costs in the event of an emergency
Bottled water

Kailash Rath is a young travel community that loves sharing its gyaan about some of India's best adventure experiences through winter and summer treks, leadership programs, and nature studies. They've also got some neat offbeat treks to Bhaba Pass, Mt Kanamo, and other spots that aren't as touristy as usual.