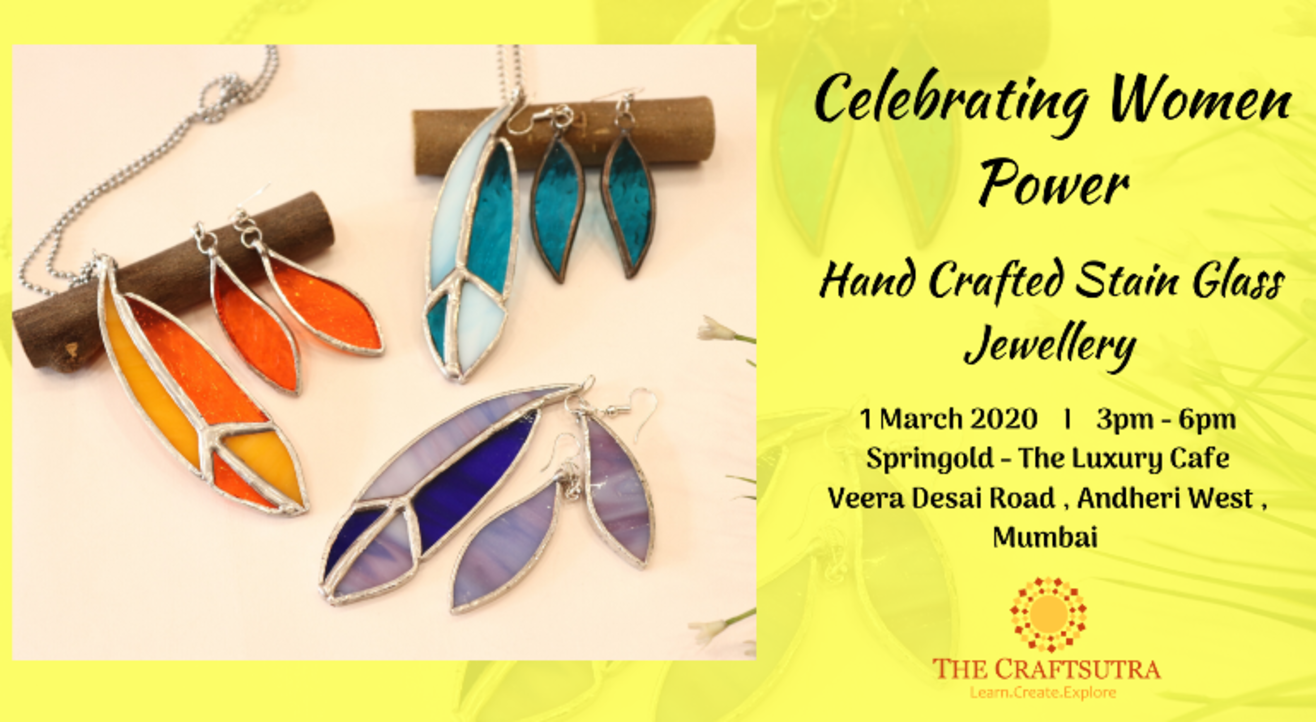 Art
Hand Crafted Stained Glass Jewellery
Springold The Luxury Cafe, Andheri
About
Lets bring in the month of Women Empowerment with something special , beautiful & hand crafted exclusively for a woman of today. A woman who is independent , who can think think for herself , who respects her being , who cherishes & doesn't mind pampering herself , a woman of substance!
This workshop will include the art of assembling stain glass pieces to convert them into a piece of wearable art -the jewellery which will comprise of a neck piece & a pair of earrings. Awesomeness doesn't end here - you get to relish the scrumptious snack & a beverage during this workshop. Rest assured , we are sure you are going to take the self love to a different level !!
What will you learn?
The technique of stain glass is an age old method used typically in mosaics , used to tell stories . Here we will learn about the theory of the process & the actual hands on tutorial as you will assemble & create your wearable piece of art. This includes a 3 piece jewellery set of a pendant & a pair of earrings.
Who we are?
The Craftsutra, we create Artsy experiences where people can engage in a variety of Art/craft forms, discover things about themselves and meet other art enthusiasts. We believe that anyone can create Art and encourage people who are even vaguely interested in art to participate in a myriad of interactive workshops.
The idea is to create unique artsy experiences, the opportunity for people to meet with like-minded folks and obviously, let people harness some painting/crafting talent while creating a memory that brings with it warmth and contentment.
Venue
Springold The Luxury Cafe, Andheri
Shop no 4, Kshitij, Veera Desai Road, Near Azad Nagar Metro Station, Andheri west, Mumbai., Maharashtra 400053
GET DIRECTIONS