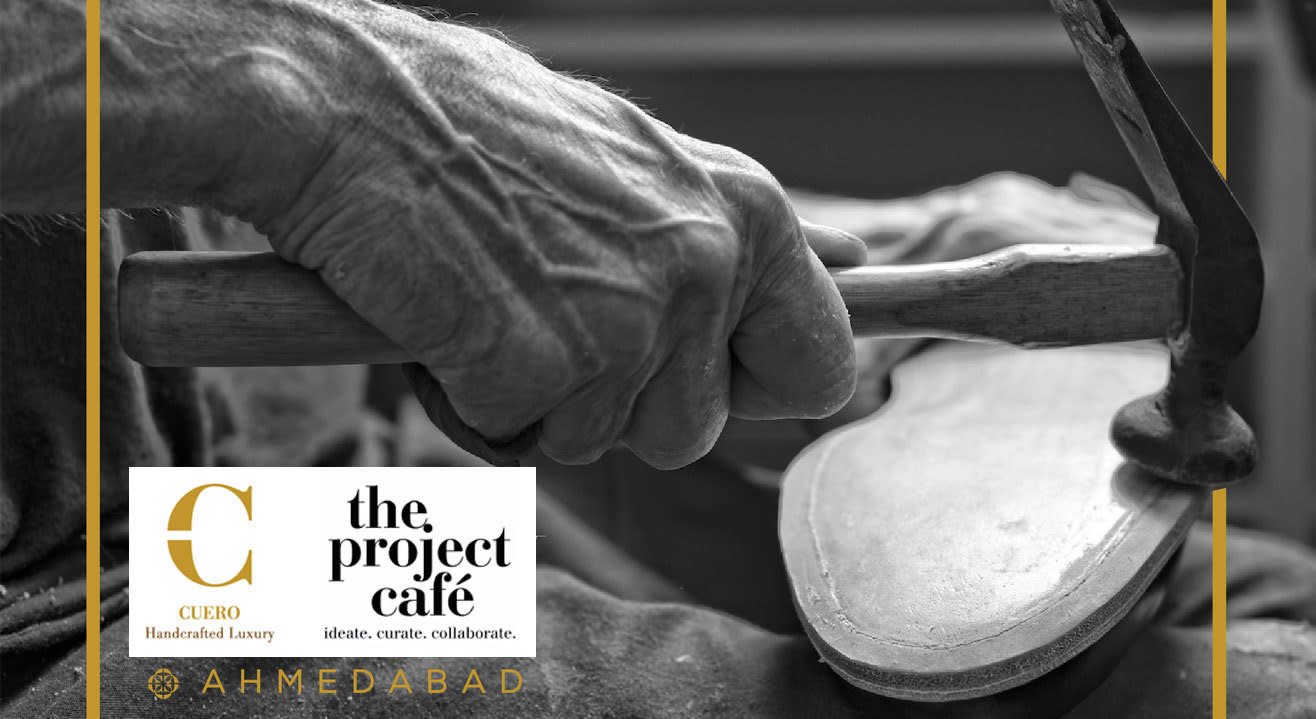 DIY
Handcrafted Luxury by Cuero - Workshop on Shoemaking
The Project Cafe, Ahemdabad
About
A workshop and a talk based on shoemaking and menswear styling for shoes.
A pair of bespoke Cueros undergoes a long and meticulous process before it finds its way to its wearer. A machine can do the work of fifty ordinary men, but no machine can do the work of one extraordinary man. In Cuero's workshop, an entire group of such extraordinary men works day and night to create shoes that are truly unique. The workshop is more than their place of employment- it is their home. They immerse themselves heart and soul into the process of shoemaking, so much so that they find it as natural as breathing. At Cuero, shoemaking isn't work. It is, simply, a habit.
About Cuero:
Cuero started out as a fledgling idea in Naman Shah's mind- an idea that stemmed from his great passion for shoes and their understated, erudite craft. It was the manifestation of his desire to change the way Indian men look at a pair of shoes- to transform the mindless, utilitarian perspective of men's footwear in India into a seasoned understanding of shoes and their aesthetic significance in one's life. It was also an expression of his belief in every person's complete and utter individuality- the one spark of originality that cannot be replicated.
Cuero, therefore, crafts bespoke shoes that cannot be replicated- shoes which represent to the world their wearer's incomparable spark.
Venue
The Project Cafe, Ahemdabad
Yellow House No. 7, Polytechnic Road, Ambawadi, Ambawadi, Ahmedabad, Gujarat 380009
GET DIRECTIONS