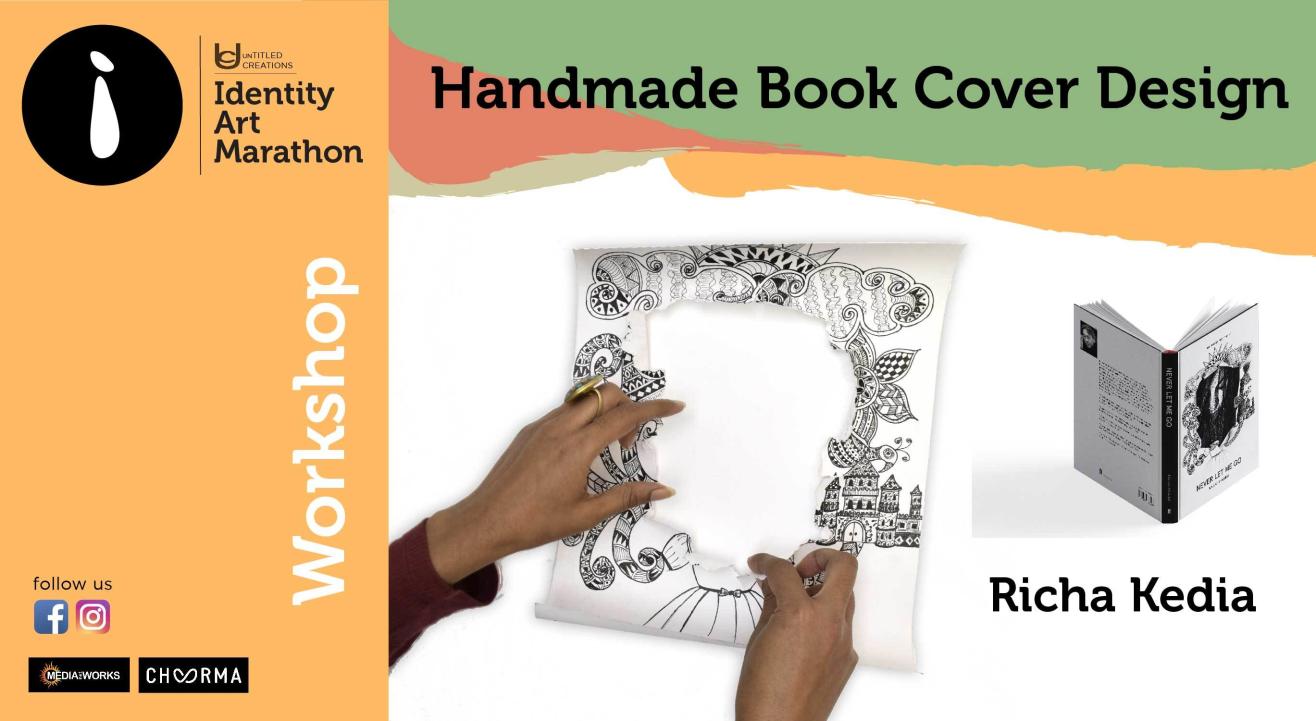 Art
Handmade Book Cover design
About
Designing your own Handmade Book Cover in Mixed Media
AGE: 11 and above (With or without any prior drawing skills)
1st June 2019
2.30 - 5.30 pm
WHAT WILL YOU LEARN?
This workshop will equip you will all the basic skills required to start design a handmade book cover.
During the workshop, topics covered will be:
- Basic principles of design
- Mood boarding and Thumb nailing
- Listing several options and Zeroing down on a design
- Executing the Design in Mixed Media
- The final steps of digitalization will be demonstrated on a laptop.
- Take home your own cover of your favourite book to show off and cherish.
WHAT YOU NEED TO BRING FOR THE WORKSHOP?
Yourself and your unhindered creative mind. Also do think about your favourite book and the parts that impacted you the most.
You can also bring your own laptop with Adobe photoshop and Indesign in case you want to practice the final steps, else you can just watch the demo and practice at home.
ABOUT THE ARTIST:
Richa Kedia is a self-taught artist, illustrator and graphic designer. She is an Engineer by qualification but an artist by passion and profession. She has worked in various corporates, while painting over the weekends but realized that she wanted to do something more meaningful all days a week and not just the weekends. So she quit her corporate job to pursue art and design full time. She is well traveled, well read and has a penchant for nature, wildlife, science and history; thereby rendering multiple dimensions to her art! Also she loves to experiment in various mediums and styles, though rendering birds in watercolors remain as one of her pet projects.
Part of 'I AM - Identity Art Marathon',
24 day multi disciplinary art festival from 24th May to 16th June 2019
Curator: Aakshat SInha
Organiser: Untitled Creations Private Limited
Media partner: Media net Works
Design partner: Choorma
Venue Partner: Arpana Fine Arts Gallery, New Delhi
https://www.facebook.com/identityartmarathon/
Book any workshop ticket and get a 7-day cult.fit pass FREE. Offer valid till 31st September. (T&C apply) Click here for more information
Venue
Arpana Fine Arts Gallery
Arpana Fine Arts Gallery, Academy of Fine Arts and Literature, 4/6 Siri Fort Institutional Area, Opp. Gate No. 2, Siri Fort Auditorium, New Delhi 110049. Metro Green Park.