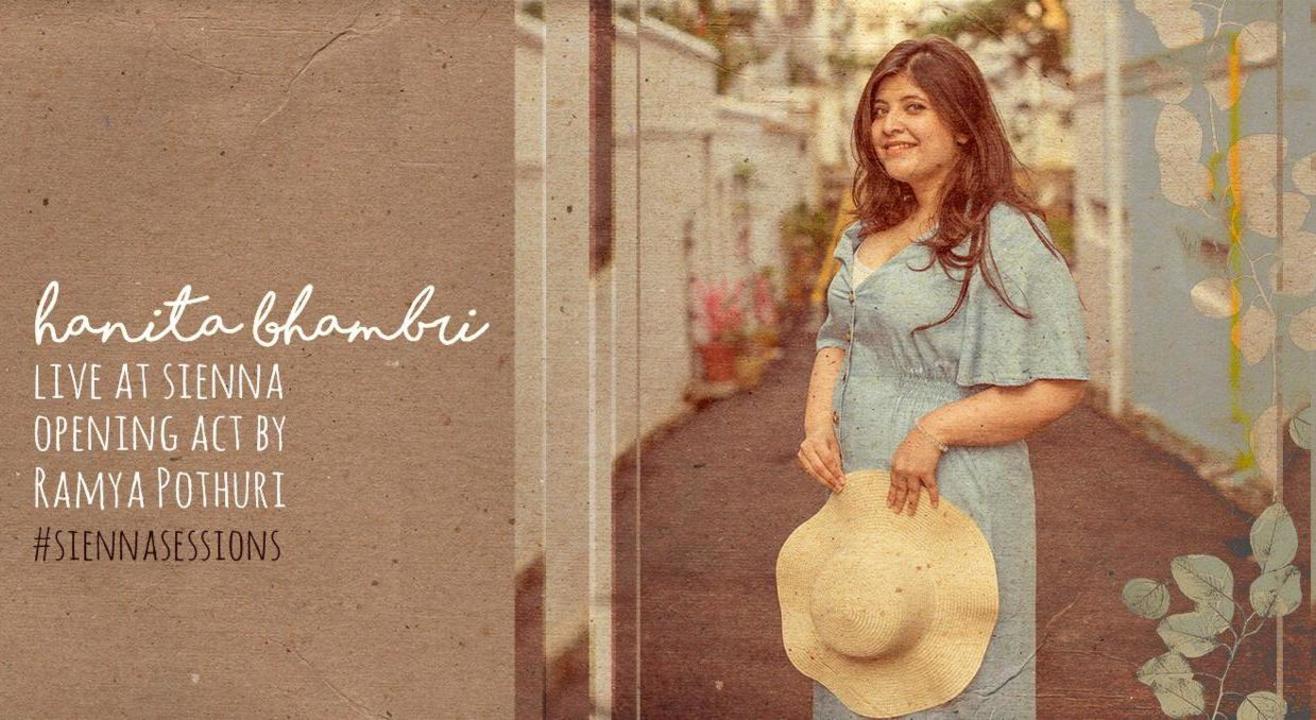 Music
Hanita Bhambri | Sienna Cafe Park Street, Kolkata
About
Nothing For Our Own - EP Release Tour
Described by Vogue as "one of the 10 women in music to know in 2019" and touted by Rolling Stone Magazine as the "angsty-soulful pop artist to look out for", Hanita Bhambri has crafted a remarkable debut EP which has won over an army of fans and critics alike. Immerse yourself in music with a close-to-home kind of intimacy and a powerful voice that can easily light up an entire room. The tour kicks off in 7 cities across the country, come be a part of the journey!
About Hanita
Shy as a kid, Hanita would crawl under a bench or a swing and spend all her time writing poetry. With time her expression evolved from poetry to songwriting, putting melody to her words came naturally. Influenced by Damien Rice and Ben Howard, this talented musician's songs are often soul searching reflections about love and loneliness, revolving around her personal experiences. Her music catches the nature of sadness and makes it more beautiful than it appears. It's inviting and contemplative - it comforts you as much as it brings you down. Her songwriting has been widely appreciated and she holds the title of a Semi Finalist in International Songwriting Competition (ISC), 2018. The self-taught singer also released a single globally with record label giant Universal Music Group after winning Project Aloft Star Asia and is on a steady path to global stardom.
About Ramya
Ramya Pothuri is a 22 year old artist. After living and performing in St. Louis, MO for 10 years, she moved to Hyderabad, India, where she became an avid performer in the city's hotel and restaurant circuit, including a 6 month stint at the Trident Hotel. A seasoned singer and finger-style guitarist, with an expansive repertoire. In 2017, she completed a completely DIY tour of Sri Lanka, titled "The Quick And Dirty Tour", along with 5 other artists. At the end of 2017 she joined, "Ladies Compartment" and is now the guitarist and vocalist for the band.
Venue
Sienna Cafe Park Street
First Floor, Development House, 24, Park St, Park Street area, Kolkata, West Bengal 700016