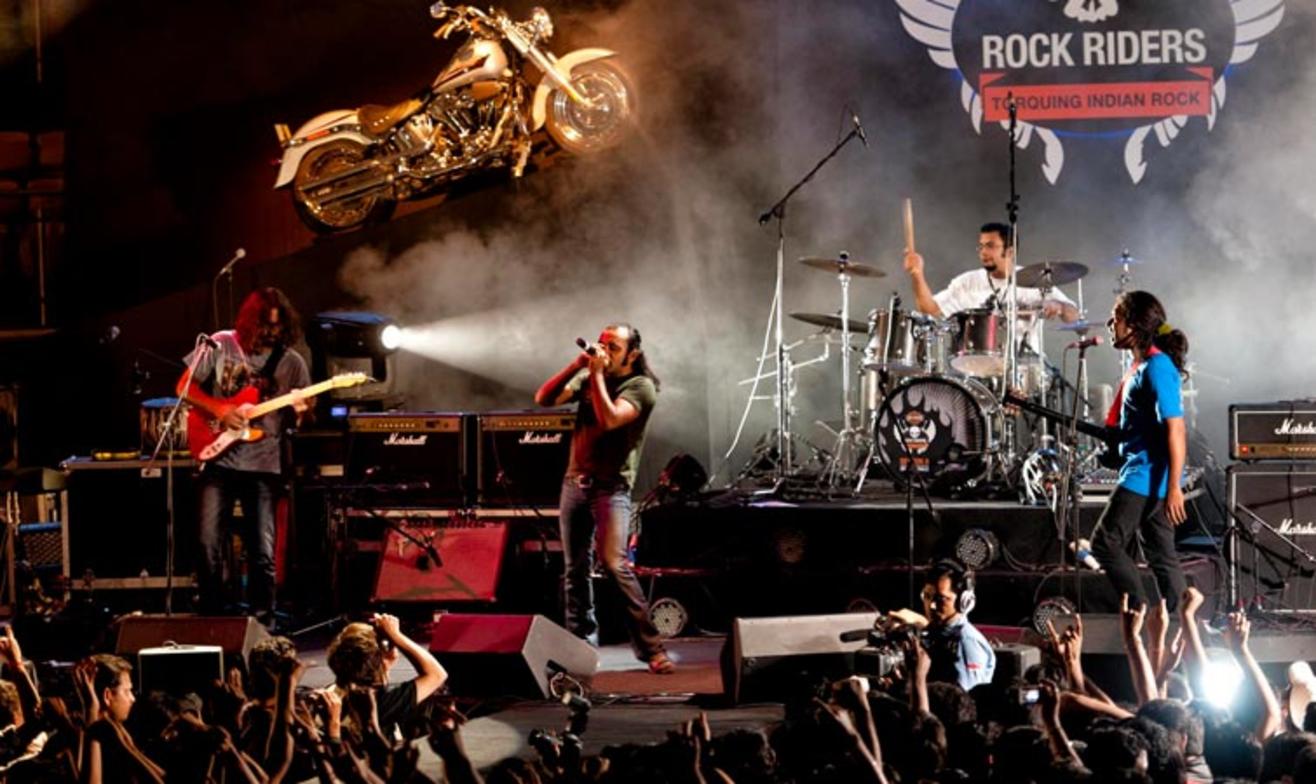 Music
About
Rock music lovers can rejoice as Harley Rock Riders – Season V returns this year!
With the sheer number of different genre music festivals in the country, rock music fans have lately been left wanting for a festival that centers only on rock music. Harley-Davidson India and Only Much Louder will bring to fans India's most definitive rock music festival over two days featuring 20 bands on two live stages along with hundreds of roaring Harley-Davidson motorcycles.
The Day 1 schedule includes Modern Mafia, Blakc, Until We Last, TOT, Reverrse Polarity, Such Nice Boys Featuring Kanan Gill & Kenny Sebastian, The Supersonics and Zero, while Day 2 will see Devoid, Pangea, The Circus, Undying Inc, Blackstratblues, Scribe and MUTEMATH.
And if you've bought tickets to this year's Bacardi NH7 Weekender, we've got a great offer for you. Harley-Davidson owners please contact your Chapter Manager for registration and ticket details.
You can buy season and day tickets at any of these outlets -
Mumbai:
Bonobo (Bandra) - 6:00 p.m. to 1:00 a.m. All Days
Gostana (Bandra) – 12 p.m. to 10:45 p.m. All Days
Barking Deer (Lower Parel) - 11:30 a.m. to 1:30 a.m. All Days
Woodside Inn (Colaba & Andheri) - 11:00 a.m. to 1:00 a.m. All Days
Seven Islands Harley-Davidson (Thurbe) - 10:00 am to 6:00 pm All Days
Seven Islands Harley-Davidson (Bandra) - 10:00 am to 7:00 pm All Days
Pune:
Two Rivers Harley-Davidson - 10:00am to 9:00pm All Days