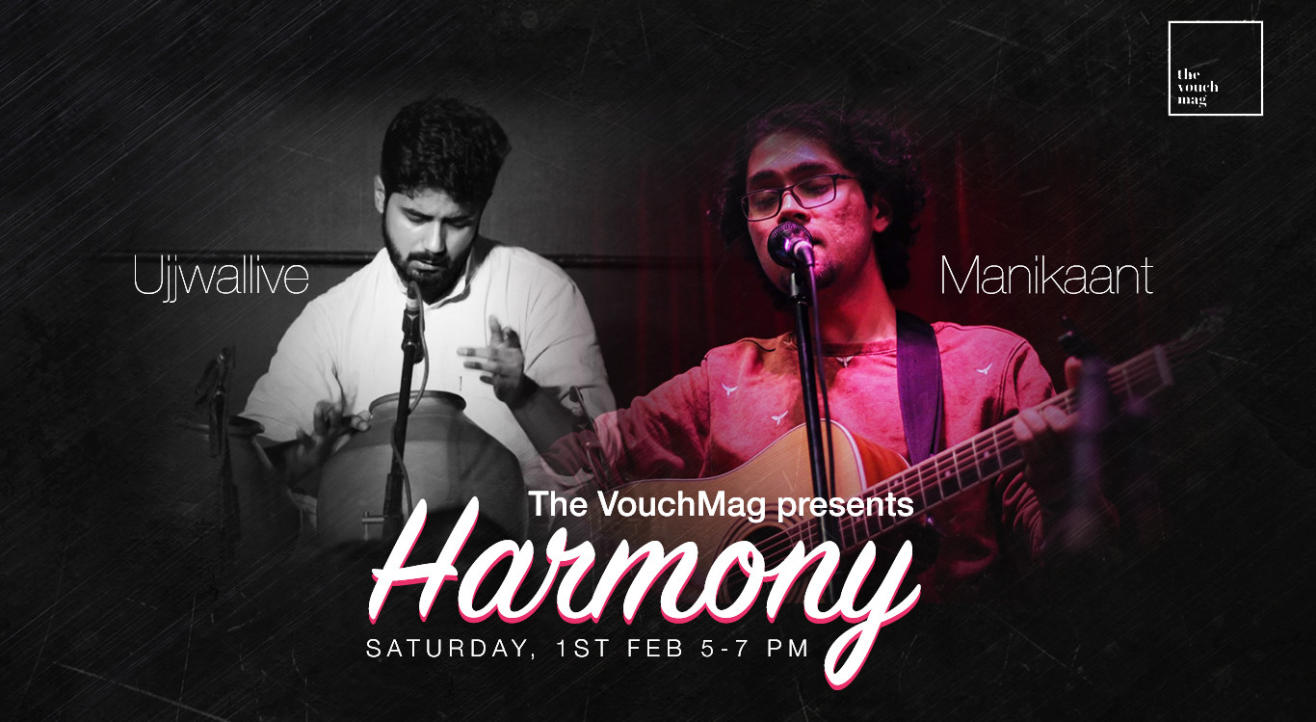 Music
Harmony (House Gig)
DLF Garden Villas, Sector 43
About
About the event:
Meet two brilliantly talented artists showcasing their music live at a cozy little spot in Gurgaon.
About the artists:
Ujjwallive
Ujjwal Kumar is a percussionist from New Delhi and has been doing live music for the past 16 years. He is also classically trained in Tabla and has then transformed his skills to other instruments. Currently, he is playing the "Ghatam" and is one of the very few in the world to have developed a fusion style with this Carnatic instrument.
Manikaant Suryan
Music and poetry can heal wounds deeper than the ones perceivable, believes Manikaant, a singer-songwriter from Delhi. He is a performing artist at Soulstuff and Vocal Rasta and has played at festivals like Spoken, The Sacred at Pushkar.
He is currently recording his debut album set to release sometime this year.
Each song he writes, carries within, a pocket of images, places, people and stories - a Universe of subtle music and powerful lyrics. He likes to see songs as places you can go to, without paying a fare.
He believes that art and songs change you in subtle ways that you don't immediately notice, they are like companions that understand you without ever talking to you.
About TheVouchMag
Bringing great music, artists and even greater conversations to your living room. We at TVM believe that life is too small to not enjoy the finer things in life. So we curate an evening that will change how you experience a musical event up close and personal
USE DISCOUNT CODE "TVM100" FOR FLAT 100 DISCOUNT!