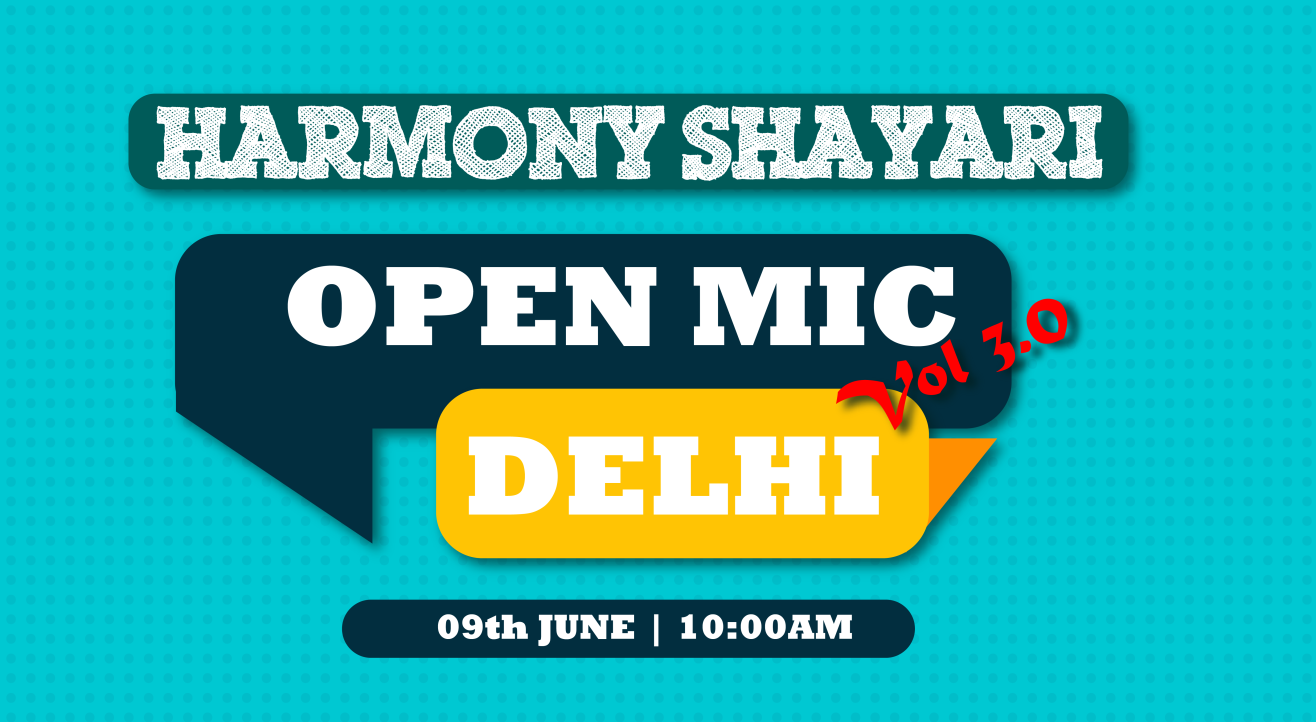 Art
Harmony Open Mic 3.0 at Karkardooma Delhi
Mukhota Art Space- Best Acting School in Delhi
About
We are The Harmony group promoting young hidden talent and providing the chance to perform and showcase their talent. We promote them using our mobile app, Website, Facebook page, an Instagram profile which addresses around 1 lakh audience across all.
After a successful campaign and event in Raipur 1.0 and Harmony Open mic Delhi 2.0 where we have had some of our most intimate and nourishing moments coming across new talents in the city, we are organizing another event 3.0 in Delhi.
Come, register with us and display your talents, be it storytelling, beat-boxing, standup comedy or poetry. You will also come across artists that are open and supportive. Don't miss out; see you there!
Be there at sharp 10 AM on 9th June 19.
Topic -Fathers day or any topic of your choice.
Topic preference is Fathers Day but you can perform on other topics too. Performance On fathers day will go on social media first.
NOTE: -A WhatsApp group will be created day before the event date for better communication and interaction as helping each member individually could lead to delay in response.
FAQ:-
Q How to reach the venue?
A Venue is located on 60 feet road, so it's easy to commute via bike, car or any public transport. the nearest metro station is karkardooma Court. A rickshaw can be taken from there, its hardly 10 min distance.
Q What type of content is allowed in the event?
You can perform any form of poetry, Ghazal or Nazm and storytelling is also invited. Content must be self-written and original.No copied content allowed.
Q Will my content be published on social platforms?
A-yes, it will be published only if it is an original creation.
Q: When should I reach the venue?
A: You can reach the venue anytime starting from one hour before the event


Venue
Mukhota Art Space- Best Acting School in Delhi
HDFC Bank, Near, 544/A First Floor Street no -1, Kunti Marg, 60 Feet Rd, Behind Apollo Pharmmacy, East Rohtas Nagar, Vishwas Nagar, Shahdara, Delhi, 110032