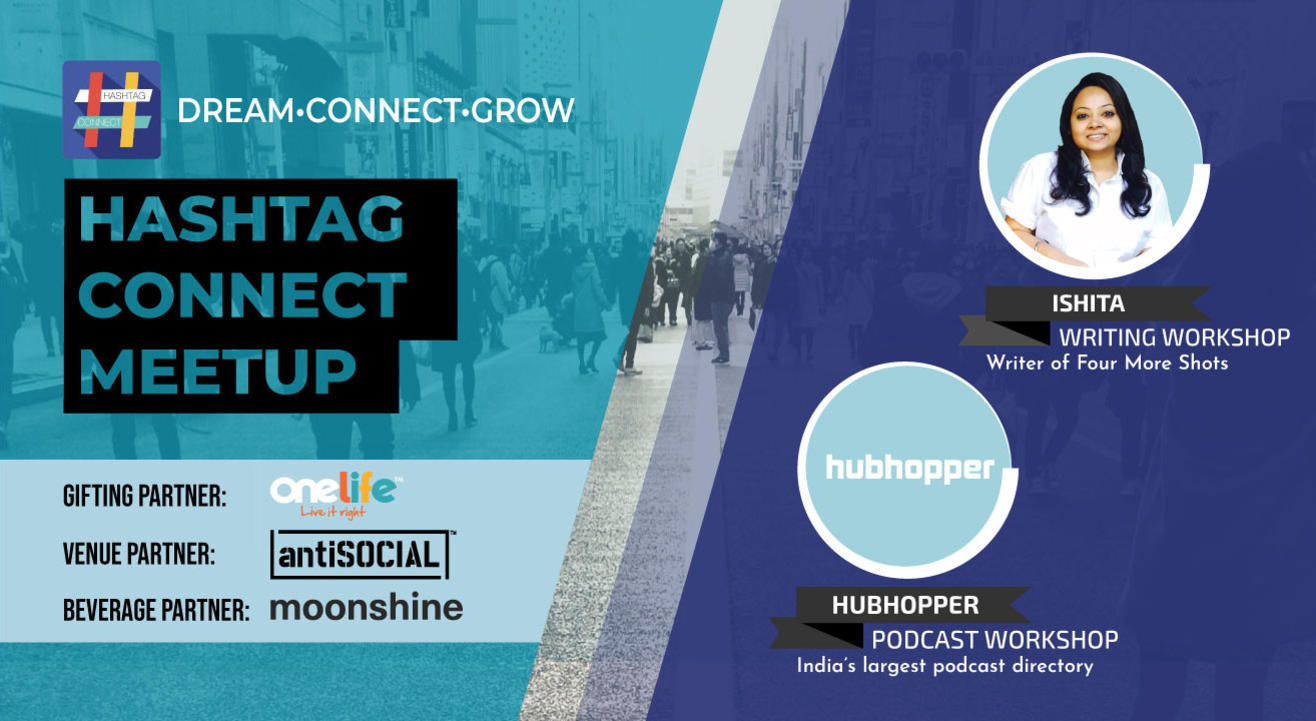 Workshops
About
The word 'Podcast' has taken the country by a storm. It created urgency amongst the creative minds to start something of their own.
We have so many friends who are great storytellers but are still struggling to find their ground. But everyone only desires to be guided by industry professionals; but how do you access them?
HashtagConnect Meetup will bridge the gap between the mentees and the mentors. You get an opportunity to have a one-on-one session with your choicest mentees who will handhold you through the process of creating something new, be it an idea for a podcast or dialogue writing for a film.
Join us on a peppy Saturday afternoon from 12 p.m. - 3 p.m., where we erase the distance between the podium and stage, and seat you right in front of your mentor.
What's in store? – an amazing podcast creation workshop by Hubhopper and a dialogue writing workshop by Ishita Moitra (writer of Four More Shots).
This 29th February, HashtagConnect serves you with a golden opportunity in an intimate setting at Anti-Social, Lower Parel; all you need to do is grab it!
Venue
antiSOCIAL Mumbai
CS #242, Near Viva Centre, Mathuradas Mill Compund, Lower Parel West, Mumbai
GET DIRECTIONS