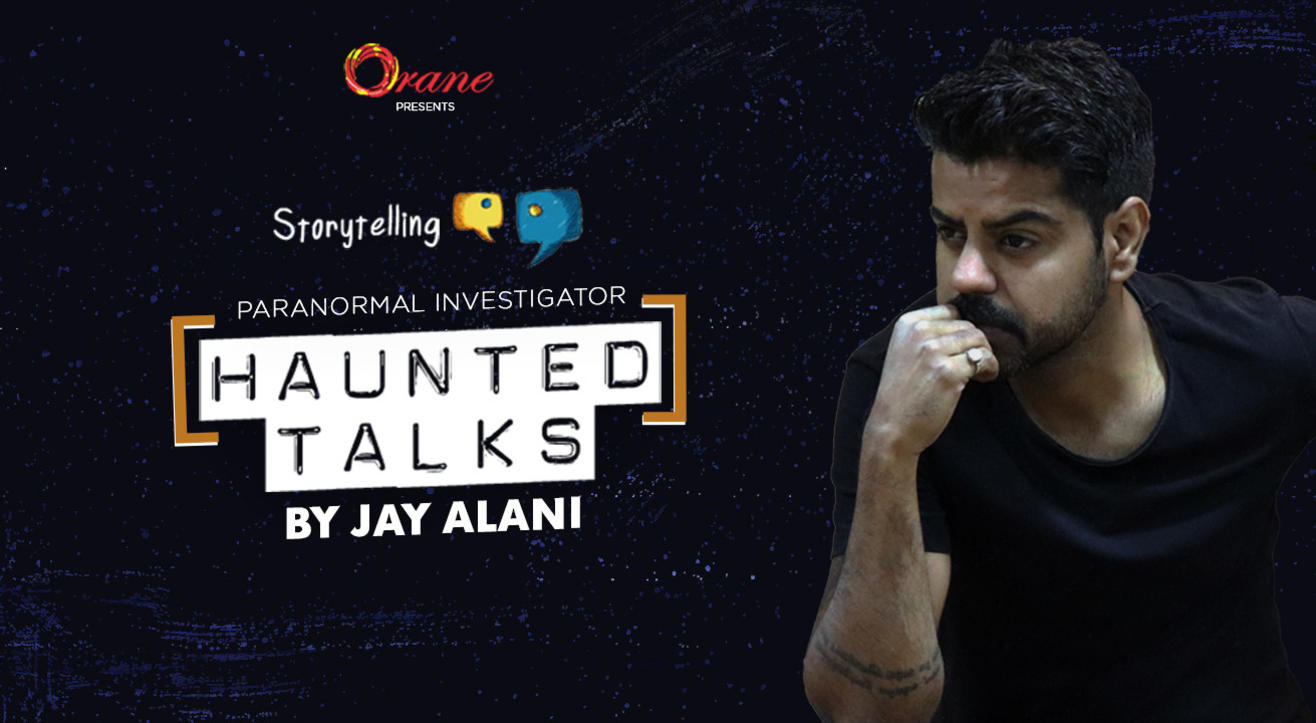 Taksim - Ansal Plaza, Delhi
Step out and enjoy this event
Invite your friends
and enjoy a shared experience
Taksim - Ansal Plaza, Delhi
Step out and enjoy this event
Invite your friends
and enjoy a shared experience
Invite your friends
and enjoy a shared experience
Jay Alani, a paranormal investigator who has investigated more than 40 Indian haunted locations and more than 110 cases of said paranormal activities, will be sharing his spine-chilling experiences.
He will be sharing what he thinks about the reality of the paranormal world. A man who strongly believes in paranormal awareness, is on a mission of changing the perspective of the very supernatural existence.
So, have you been hearing numerous horror stories, haunting reports, magical myths, alien invasion, ghost possessions, scary exorcisms, god-men or about people with unbelievable super natural powers? Are you scared of ghosts, demons, devils, witches, or any scary figure haunts you while the sleep-paralysis episode?
Yes! Then welcome join in on 11th November (Sunday), which will be utterly chock-full with all of it presented on a brilliant platform which is meant to talk about everything paranormal.
Haunted Talks is one such platform where different communities sit and discuss about the myths, the beliefs and the ghosts. Being a part of Haunted Talk doesn't only make you to be open and talk about it but it also becomes a great real-life paranormal story telling platform where people share their stories and they also discuss about the possibilities.
India, being the world's biggest market of blind faith, superstition, wrong-belief system and paranormal apparitions desperately needs paranormal awareness.
Let's Talk Paranormal.
Taksim - Ansal Plaza
Taksim,Ansal Plaza, August Kranti Marg, Hudco Place, Andrews Ganj Extension, Andrews Ganj, New Delhi, Delhi 110049
GET DIRECTIONS
Taksim - Ansal Plaza, Delhi
Step out and enjoy this event
Invite your friends
and enjoy a shared experience