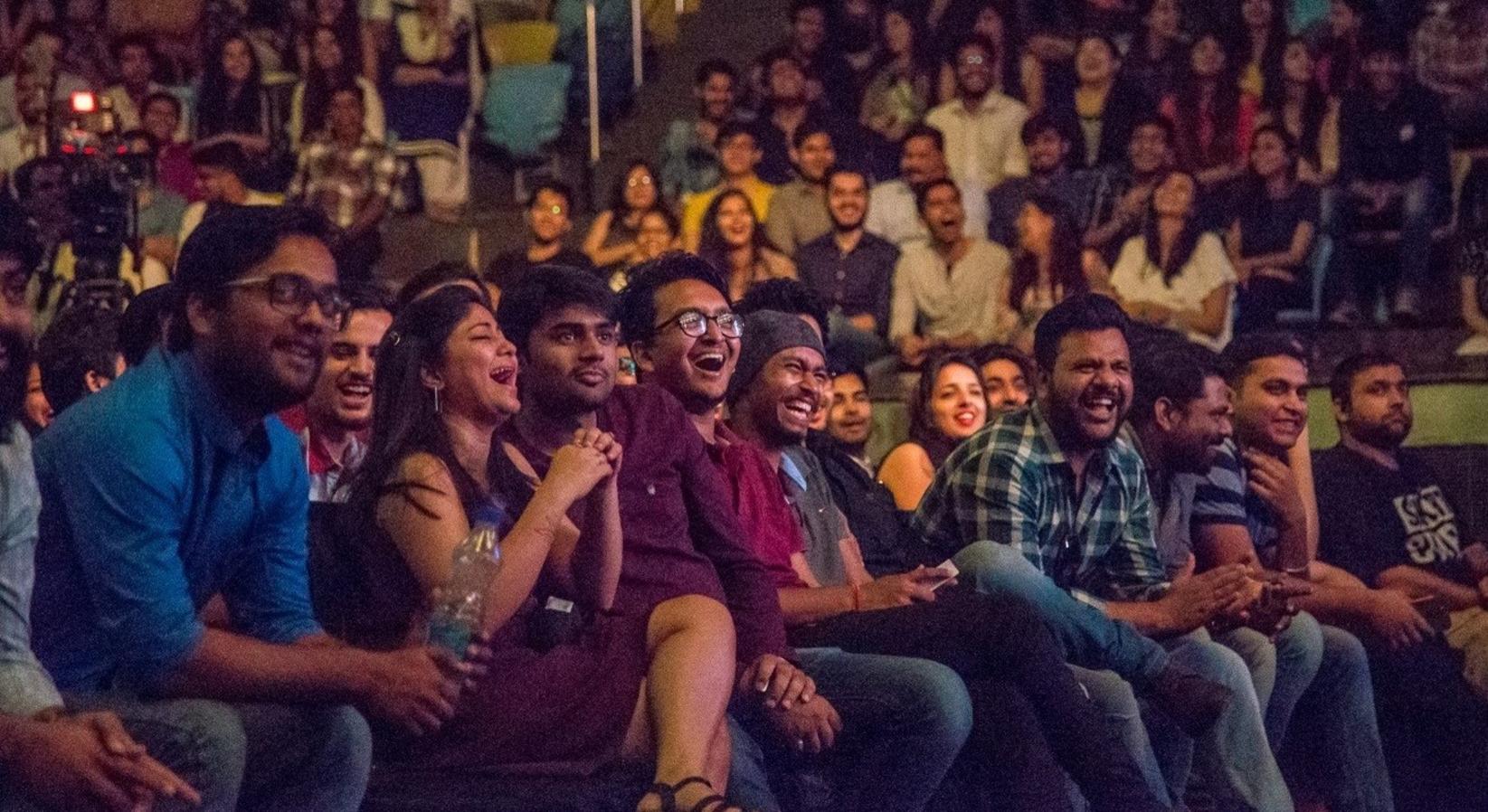 Events
LOLStars & Headliners: A Season Of Laughs With India's Best Comics!
Veteran comics and the best up-and-coming ones take to stage in shows all over the country. Check out all shows and details here!
LOLStars
A LOLStars Comedy night promises you an evening of the finest comics giving you new comedy, which is guaranteed to leave you red in the face and give your abs a good workout. You will see one of the top comics on tour, supported by a rising star who has recently brought comedy club audiences to its collective knees. Keep checking this page because more and more shows will keep getting announced - and more cities as well. There could be a few surprises in there as well!

Now live: Abish Mathew, Saurav Mehta, Sejal Bhat, Shaad Shafi, Reuben Kaduskar,
Headliners
This is the ultimate in comedy! One night, four (or more!) top comics. It's a breathless evening of laughter. As soon as you're done ROFLing over one set, comes some LOLs from the next. It's a glorious celebration of some of the biggest names in comedy, all under one roof... A roof that is constantly in danger of falling down because of all the laughter that ensues.

Now live: Kanan Gill, Gursimran Khamba, Biswa Kalyan Rath, Azeem Banatwalla, Sumukhi Suresh, Neville Shah, Gaurav Kapoor, Prashasti Singh
Who can you expect?
Only the very best of Indian comedy! Last year, Headliners and LOLStars sold close to 45000 tickets as India's best comics traveled to 27 cities. This year, things are going to get bigger, better and funnier. Who's performing?

AIB (Tanmay Bhat, Rohan Joshi, Gursimran Khamba, Ashish Shakya), Zakir Khan, Abish Mathew, Kanan Gill, Biswa Kalyan Rath, Kenny Sebastian, Rahul Dua, Nishant Suri, SnG Comedy (Varun Thakur, Aadar Malik, Neville Shah, Brij Bhakta, Kautuk Srivastava), Kaneez Surka, Anuvab Pal, Them Boxer Shorts, Naveen Richard, East India Comedy (Kunal Rao, Sapan Verma, Sahil Shah, Azeem Banatwalla, Angad Singh Ranyal), Atul Khatri, Sorabh Pant, Sumukhi Suresh, Random Chikibum (Rahul Subramanian, Kumar Varun), Kunal Kamra, Nishant Tanwar, Vaibhav Sethia, Gaurav Kapoor, Sonali Thakker, Anirban Dasgupta, Sumaira Shaikh, Urooj Ashfaq, Nivedita Prakasam... And more! (Phew!)
Subscribe to receive our newsletter!
Find the best experiences happening out there in your city or enjoy handpicked content while sitting comfortably at home. Insider is your go-to place to figure out what to do today!