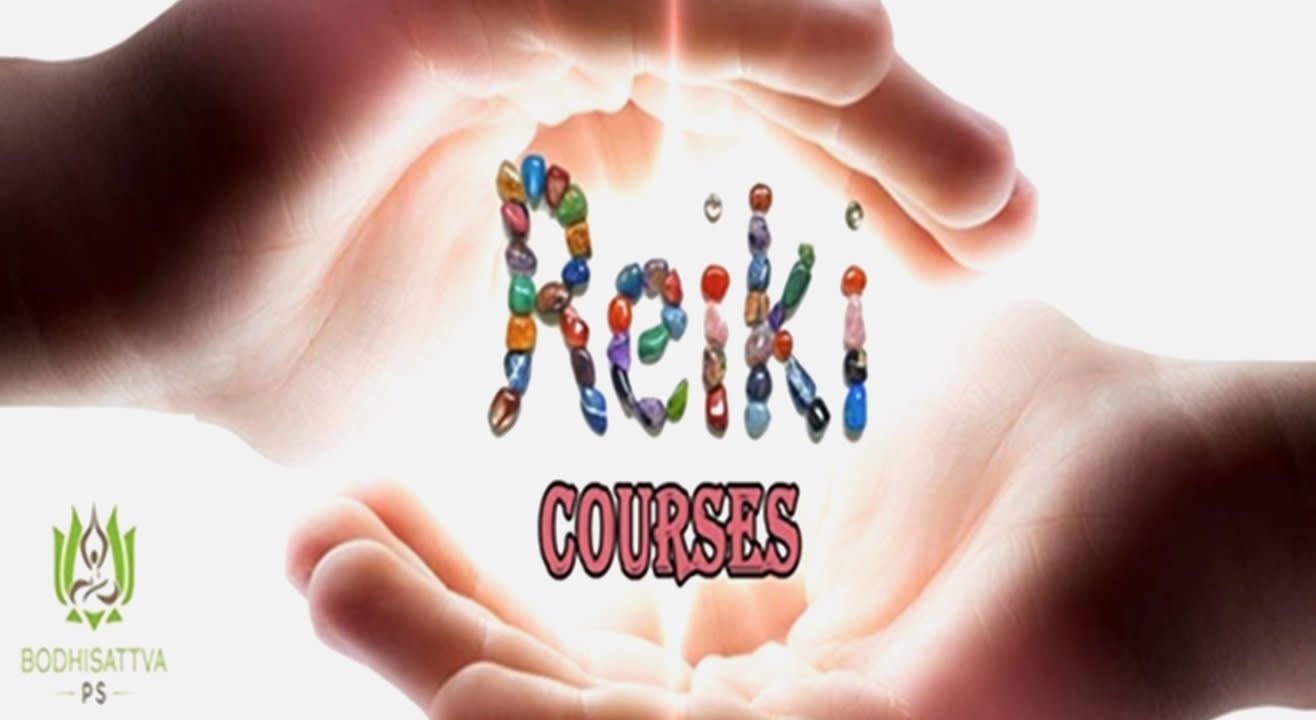 Learn
About
Reiki is a hands-on healing modality, also known as touch therapy that can heal at all the levels - mental, emotional, physical and psychological. It was introduced in the 18th century in Japan through Dr. Usui, and Reiki is infra-red radiation, due to which it is not the part of the visible spectrum, and hence, one cannot see it with the physical eyes, although you can feel and heal with the Reiki energies.


It has five levels - Level – 1, 2, 3A, 3B (Master) and Grand Master level, with your healing powers becoming more intense, pure and time friendly with each level.

Reiki Level 1 talks about the basics including the background, history & self healing method with the 24 hand positions and initiation for Level 1


Reiki Level 2 teaches you 3 Reiki symbols – power symbol, mental-emotional symbol, distance symbol and distance healing, in which you can send healing to people at different geographical locations. These three symbols have specific functions in healing, which are taught during the class. You are also taught some wonderful meditations like grounding meditation, chakra balancing meditation, white light meditation and initiation for Level 2.


Reiki Level 3A gives you the master symbol along with Reiki moving meditation, which is an active meditation derived from ancient martial arts, talks about crystals and crystal grid, which is a circuit of crystals, and hence, extremely powerful in healing due to the energy getting amplified multiple times. It also teaches you psychic surgery with which you can do a surgery without a cut on the physical body, to remove not only physical issues like the stones inside the body, but for mental and emotional issues as well. Level 3 is more intense and at an experiential level.


Reiki Level 3B/Reiki Master – This is the master level of Reiki, and one can start teaching Reiki himself/herself post completion of this level. This is a teacher level and you are taught all the attuenments and initiations of various levels including the initiation for the master level.


One can only move to the higher levels post completing the previous levels, which means you can register for level 3 course only after completing your level 1 and level 2. Similarly, if you wish to do level 2, then first you need to complete your level 1 course.


You will be taught the original Usui Reiki in its preserved form. After doing, Reiki you will experience increase in your energy levels many folds, resulting in positive changes in your life in every sphere, from relationship to work. Every house should have one Reiki channel. Reiki is so pure and positive that it can be given to anyone – humans, animals, plants, planets, God, etc. and has no side effects.

Reiki is the foundation step towards learning any other healing modality be it Lama Fera, magnified healing, etc. Once you have done level 1 and level 2 of Reiki, you can successfully graduate to other healing forms. The teacher is a Reiki grand master herself with 13+ years of experience, and has handled and healed various cases on cancer, dialysis, infertility, brain surgery, gall-bladder stones, financial challenges, relationships, court cases, entrance exams, etc.
Pooja Sharma is a Holistic Healer and a Life Coach with over 13+ years of International Experience. She practices multiple Healing Modalities including - Reiki, Lama Fera, Magnified Healing, Tarot Card, Coffee Cup Reading, Meditations, Dowsing, Space Clearing, Ayurveda, Crystals, Color Therapy, Aroma Therapy,Plant Healing,etc. She is also available for one on one consultations on various lifestyle issues like - stress management, financial management, relationships, addiction of substance abuse, infertility, cancer,dialysis, etc. Online consultation for clients from different cities and countries available too.