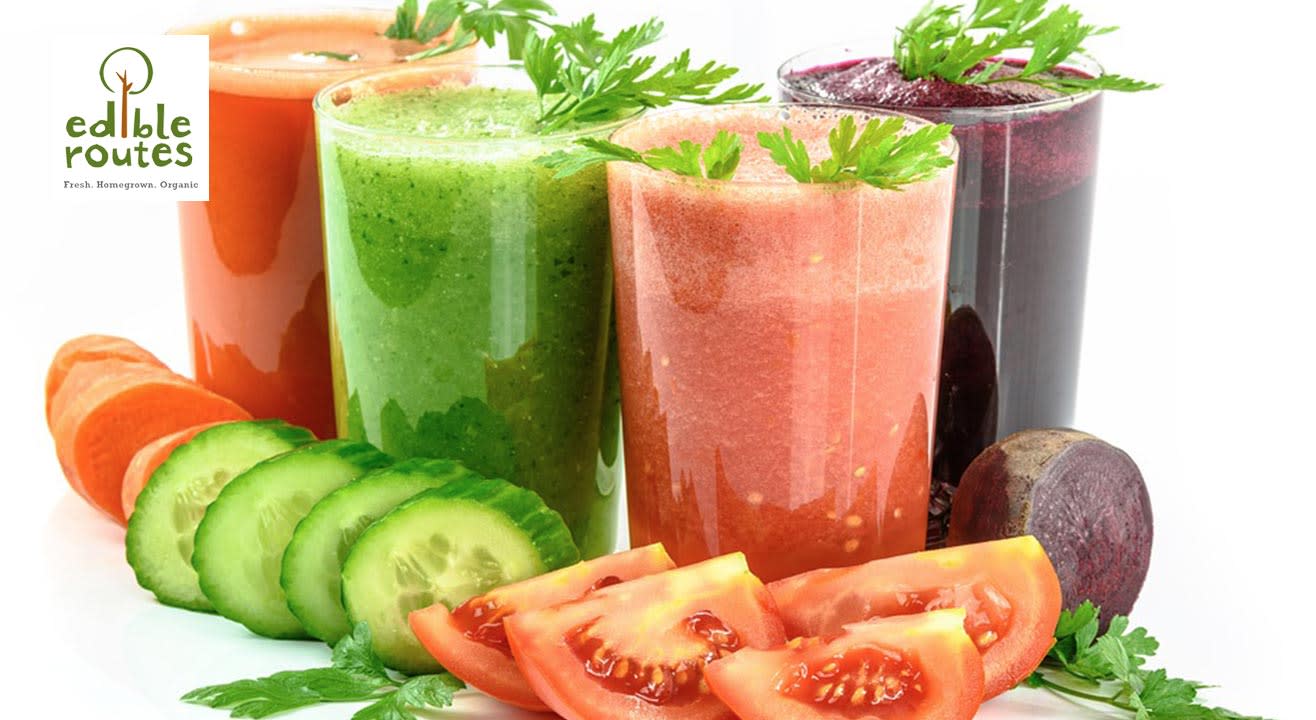 Learn
Healthy Juices - Home Grown And Home Made
About
Edible Routes is teaming up with Rupinder Kaur, the author of Raw Rasoi Everyday Juices, to bring you this workshop on how to grow your vegetables and have them too!
Rupinder will tell us about the health benefits of raw juices and show us how to make simple, easy to digest, raw drinks out of ingredients like spinach, coriander, methi, ajwain and more.
After you all get a sip of her delicious and healthy juices and are full of energy, Edible Routes will teach you how to grow all the ingredients you need in your home. In this second part, roll up your sleeves and get ready to learn the basics of planning and running a kitchen garden, from sowing, transplanting and weeding to harvesting.
We'll teach you about potting mix, gamla sizes, sunshine requirements, and companion planting – basically everything about to go homegrown. We guarantee you will not leave this workshop without getting your hands muddy.
What you'll take away from this workshop
New juice recipes to enjoy at home
Confidence to start your own edible garden
2 gobar pots for your juice ingredients: one seeded, one saplinged
Your nails full of mitti!
Venue
Farm 8, Delhi
Farm 8, Phase V, Main Entrance Rd Phase Five, Aya Nagar Extension, Aya Nagar, New Delhi, Delhi 110047, India