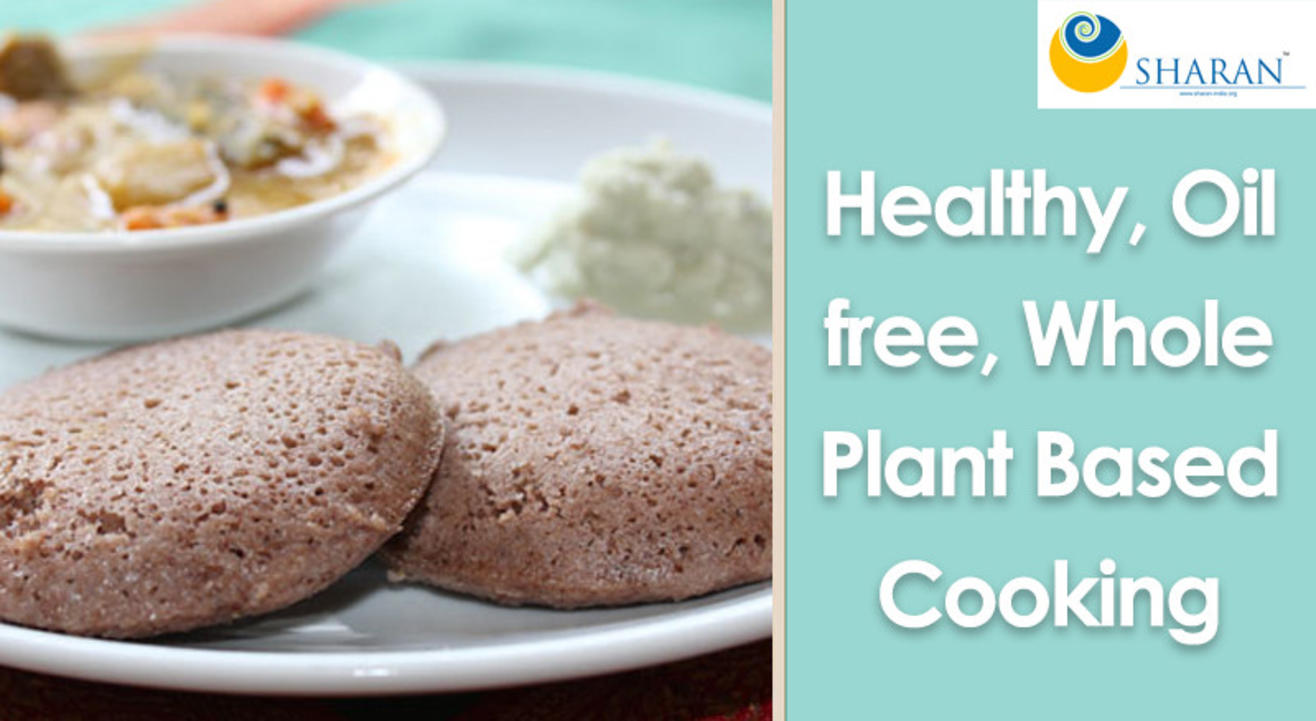 Cook
Healthy, Oil free, Whole Plant Based Cooking Class
Hahnemann Enclave, Dwarka, New Delhi
About
The reason we are falling sick today or putting on weight is because of the food we eat.
Once we start eating right, our body begins to heal. Get introduced to the right way of eating with
SHARAN's Whole Plant Based Workshop!
People in metropolitan cities are suffering from a large number of lifestyle diseases like obesity, high blood pressure, high cholesterol, diabetes, heart attacks, and hormonal imbalances like hypo and hyper-thyroidism, polycystic ovarian syndrome, infertility etc. One of the major contributors to all these are our food and sedentary lifestyle.
We propose to demonstrate healthy cooking techniques like steaming, oil free cooking, sugar free cooking by substituting sugar with dates, figs, raisins, substituting dairy products like milk with nut milk, curd made from soybeans, peanuts, melon seeds, etc. Indiscriminate use of chemical fertilizers and pesticides is also leading to diseases like breast, ovarian, pancreatic cancers. We will encourage people to adopt whole plant based food with organic products, as far as possible. Tips on sourcing organic products, growing your own greens and microgreens will also be shared.
Thousands have actually been able to get rid of their medicines and even lose weight after adopting this diet. Some intelligent ones have even started doing this as the best health insurance!
Menu
Almond Milk
Red Rice Idli
Ragi Dosa
Red Rice Uttapam
Millet Upma
Malai Kofta
Pindi Chole
Besan Laddoo
Time: 2.00 pm to 5.00 pm
Contribution: Rs 2000 per person
Early Bird Discounted Rate: Rs 1800 per person till 5th Dec 2019.
Note: Please deposit cash or cheque before the Early Bird date ends (midnight), or else full rate(s) will be applicable.
If you have any diet restrictions / food allergies/ Jain food requirement, please intimate us at least 2 days prior to the event by sending a whatsapp message to +91 9769117747. Please mention class name and diet restrictions.
Cancellation Policy: Cancellation before the early bird attracts full refund towards another program. Cancellation after early bird attracts 75% refund towards another programme. No refund at the day of event.
Venue
Hahnemann Enclave, Dwarka, New Delhi
A – 2/28, 7TH FLOOR, HAHNEMANN ENCLAVE, CGHS, PLOT NO. 40, SECTOR 6, DWARKA, NEW DELHI
GET DIRECTIONS