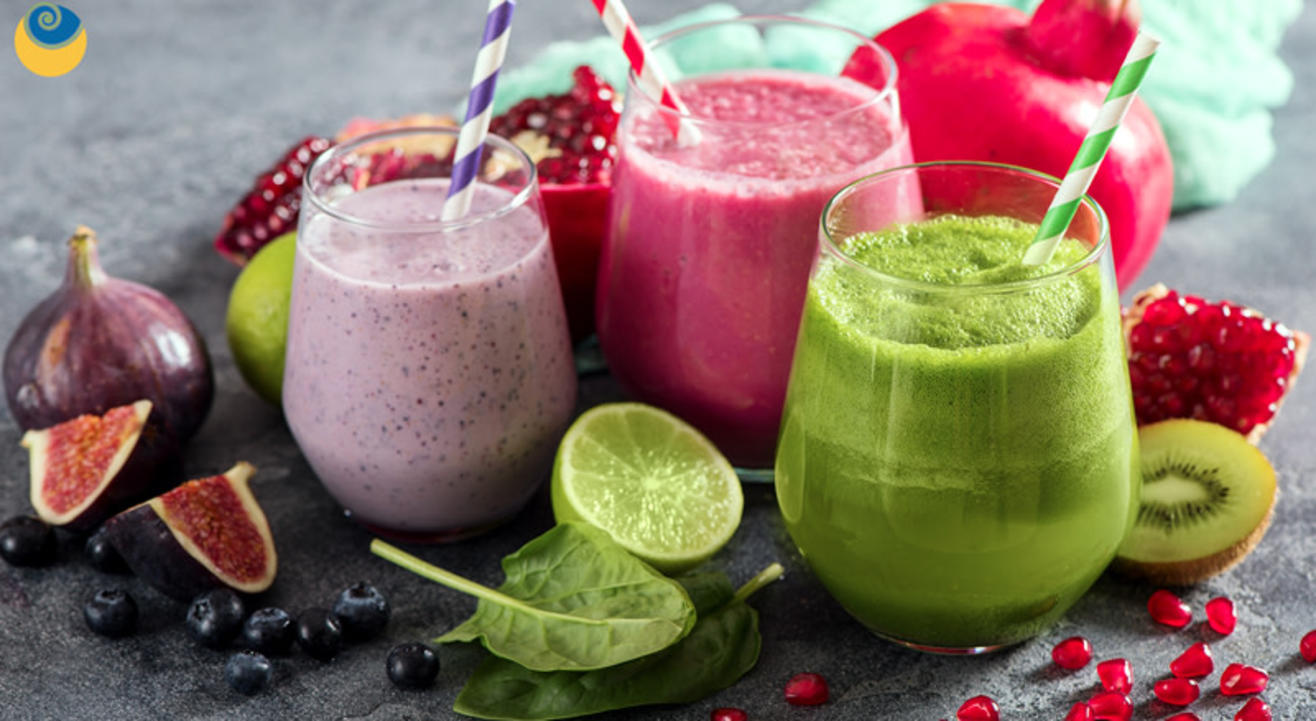 Healthy Smoothie Challenge (HSC 3)
March 30 | 6:30AM - April 5 | 7:00AM
Enjoy this event from your home
Event Guide
For Age(s)
Family Friendly
Live Performance
Enjoy a unique experience
Invite your friends
and enjoy a shared experience
Healthy Smoothie Challenge (HSC 3)
March 30 | 6:30AM - April 5 | 7:00AM
Enjoy this event from your home
Event Guide
For Age(s)
Family Friendly
Live Performance
Enjoy a unique experience
Invite your friends
and enjoy a shared experience
Event Guide
For Age(s)
Family Friendly
Live Performance
Enjoy a unique experience
Invite your friends
and enjoy a shared experience
Have you ever wondered where and how does the journey to a Healthy Lifestyle begin?
Well, it can begin from having the most nutritious drink in the world as the first meal of the day, every day.
What is the Most Nutritious Drink in the world? The Green Smoothie, of course!!
Why is it most nutritious? Because it combines the goodness of the greens with the greatness of the fruits. It is a power pack of the highest nutrition.
How does it help?
When you provide the highest nutrition to your body, it heals you.
When our body gets the nutrients it needs, it does not crave unhealthy food.
It is the biggest booster to the disease reversal process.
Where do I start?
The secret to a successful healthy lifestyle is to build sustainable healthy habits.
We begin with the most important habit of having a Green Smoothie every day.
The easiest and surest way to build this habit is to join our 'Healthy Smoothie Challenge'
Learn all the do's and don'ts to get the maximum health benefits. Conventionally most people do it the wrong way!
What is HSC? (Healthy Smoothie Challenge)
It is a 7 day, habit building program for Healthy Smoothies, starting from Thursday, 30th March to Wednesday, 5th April 2023
We show you one super nutritious healthy Smoothie each day, live on Zoom. We also share the Recipes for the same.
Cook along: You make the smoothie along with us, thereby ensuring no gap between knowing and doing.
Support: We support you in a dedicated WhatsApp group for 21 days to answer all your queries.
Accountability: We create accountability groups to ensure everyone is participating, thereby building your habit.
Unlimited Smoothies: We teach you an Intuitive Smoothie making framework, from which you can make unlimited smoothie combinations.
Dates: Thursday, 30th March to Wednesday, 5th April 2023 (7 day Programme)
Time: 6:30 AM – 7:00 AM IST (daily for all 7 days) (5:00 AM UAE, 9:00 AM Hong Kong, Singapore & AWST, 12:00 PM AET)
Contribution: Rs. 1000/- + 18% GST
Registrations will close at 4:00 PM on Wednesday, 29th March 2023
Note: You will receive an automated confirmation message and if the payment is made you will also receive a zoom link as soon as you register.
If you do not see this please check your spam and white list our address to avoid missing future mails by dragging it into your Primary Box and adding our addresses to your address book
A WhatsApp group will be formed one day prior to the program. In case you are not added to the group by Wednesday 29th March 2023, kindly contact – office@sharan-india.org or call / whatsapp +91 9769117747 or call +91 7499417038
Zoom links, recipes and other details will be shared on the WhatsApp group. Kindly provide your correct whatsapp numbers during registrations.
Cancellation 24 hours before the event attracts full refund. No refund for cancellation on the day of the event.
Healthy Smoothie Challenge (HSC 3)
March 30 | 6:30AM - April 5 | 7:00AM
Enjoy this event from your home
Event Guide
For Age(s)
Family Friendly
Live Performance
Enjoy a unique experience
Invite your friends
and enjoy a shared experience