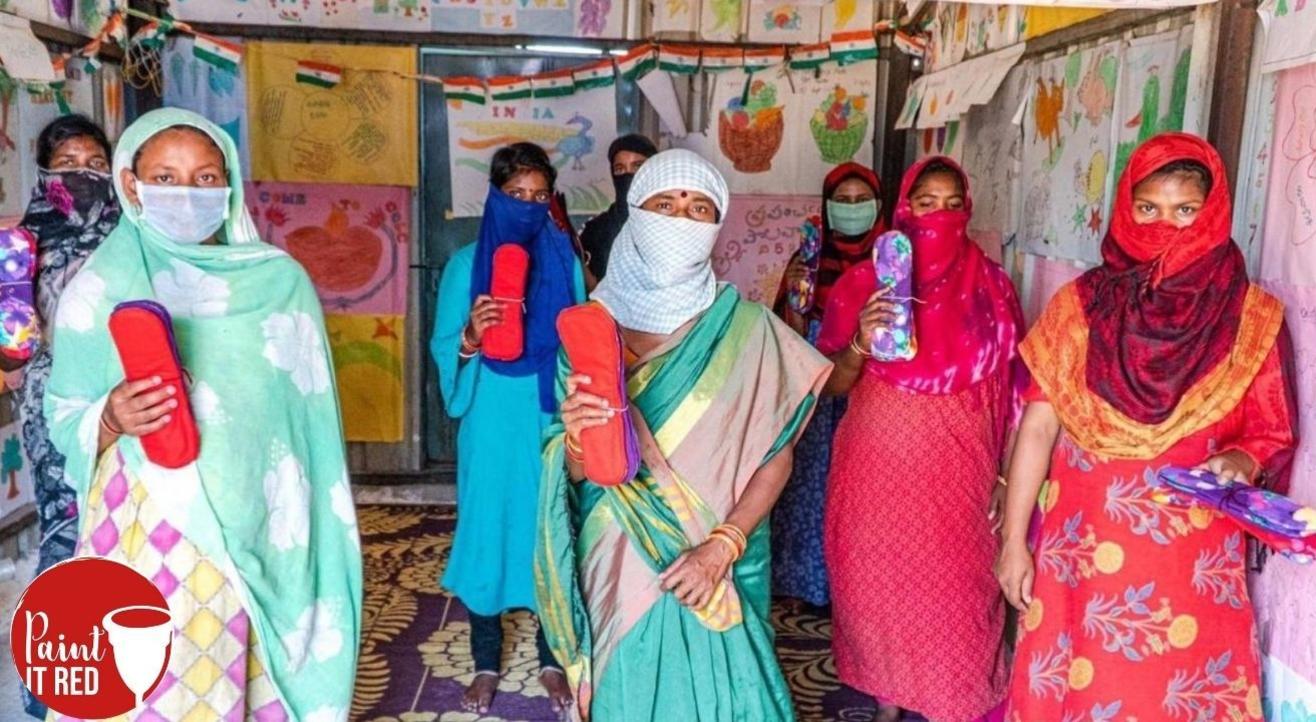 Help collect information on lack of menstrual hygiene tools in rural India
Invite your friends
and enjoy a shared experience
Invite your friends
and enjoy a shared experience
About the Event
We have always heard that there are three essential needs of life "roti, kapra, aur makan" but what about menstrual kits? Only 12% of India's girls and women have access to period products due to lack of education and cost of hygiene. This restricted access is also known as period poverty.
"Bleed In Peace" a Paint It Red relief initiative, distributed reusable menstrual kits to rural women across 7 states in India. Help evaluate the initiative's impact and collect information on period poverty by making surveyor calls in Hindi, Tamil, Kannada, Telegu or Bengali. The survey findings will form part of a report about period poverty in India and can be used for academic research and papers.
How can volunteers help?:
Volunteers will engage with beneficiaries over survey calls across 7 states to evaluate impact.
Volunteers are required to:
undergo training to understand the intent behind each survey question
access a comprehensive tracker shared with beneficiary details
target 35 survey calls to beneficiaries on an average a week
maintain all survey answers in English in the tracker shared
reach out to state team leaders for any queries
Please note: Once you sign up, the Paint It Red team will reach out to you to brief you on further details. Volunteers will also be added to the volunteer group for daily updates and team state groups.
Things to keep in mind:
Volunteers must:
be fluent in any one regional Indian languages i.e. Hindi, Tamil, Kannada, Telegu or Bengali
have basic English typing skills
have access to laptop/ mobile with steady internet connection
Time commitment needed by the Volunteer:
6 - 8 hours a week
Meet the Team
Paint It Red was founded by Ananya Chhaochharia to educate, engage and empower communities and rid stereotypes around periods, creating a space for menstrual rights thus reducing period poverty. They aim to remove the taboos around the topic and help bridge gaps by providing concrete information.
With the onset of the COVID crisis the organisation distributed menstrual kits to womxn and girls as relief material, under their campaign 'Bleed in Peace'. Over 56,000 cloth pads have been distributed to 11,000 women in the first phase through on ground partners across 6 states. Partnerships with grassroot cloth pad producers further enable livelihoods of SHGs and urban-slum dwellers.
Questions? Reach us at:
www.paintitred.in
Instagram handle - paintired_in