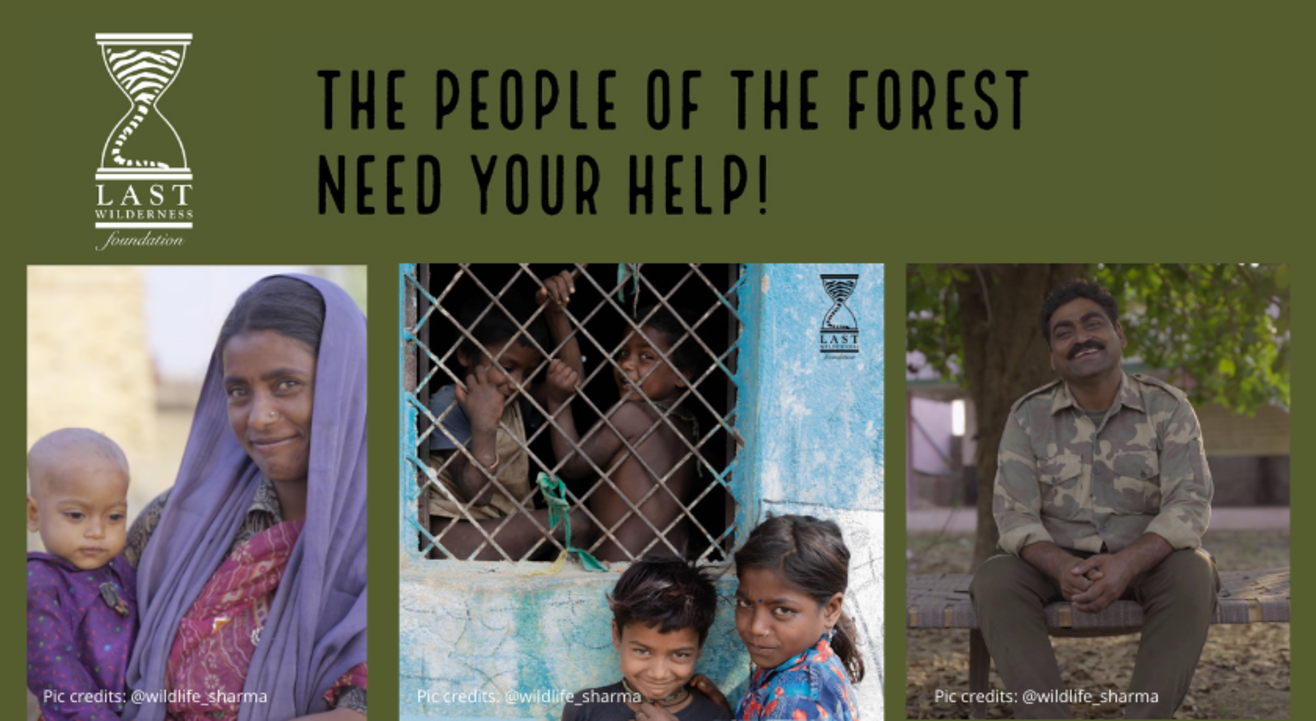 Help the Last Wilderness Foundation raise funds for the Panna Pardhi community
Event Guide
Masterclass
Learn from an expert
Invite your friends
and enjoy a shared experience
Event Guide
Masterclass
Learn from an expert
Invite your friends
and enjoy a shared experience
About the Event
Panna Pardhis are a nomadic community, whose traditional occupation, for many years, was hunting. In fact, the community was largely responsible for the dwindling numbers of tigers in Madhya Pradesh. This was because they relied on hunting as their sole income source. In later years, due to Forest Department intervention and resettlement of villages, the Paradhi population was weaned away from hunting and their income was largely dependent on travelling to other States for selling medicinal herbs and bangles / trinkets. Due to such efforts, the cases of tiger poaching also dropped to 'zero' in the last 10 years in the Panna landscape.
Last year, due to the onset of the pandemic, community members were unable to travel, thereby being unable to generate a sustainable stream of income. To ensure that members don't regress to a nomadic lifestyle and hunting as a source of food or livelihood, the Last Wilderness Foundation team engaged with the community and initiated a few livelihood opportunities on ground, like starting a poultry farm, running an E- rickshaw and starting a vegetable stall. While these ventures received a very positive response from community members, this year again, the pandemic has hit them even harder. Further this year, owing to the aggressive spread of the pandemic, their rural areas and community members have taken a bigger hit. There is a dearth of food resources as well protective gears like face masks.
The Last Wilderness Foundation needs support
Providing essentials: Last Wilderness Foundation needs your support to provide essentials as interim relief to the community members living around tiger reserves. Essentials include like food and masks
Providing alternate livelihoods: set up small businesses to provide the community with alternate livelihoods. The Foundation wants to fund business initiatives by community members for which the estimated budget is Rs.10,000/- per person or 40,000/- per family business (minimum of 4 members involved).