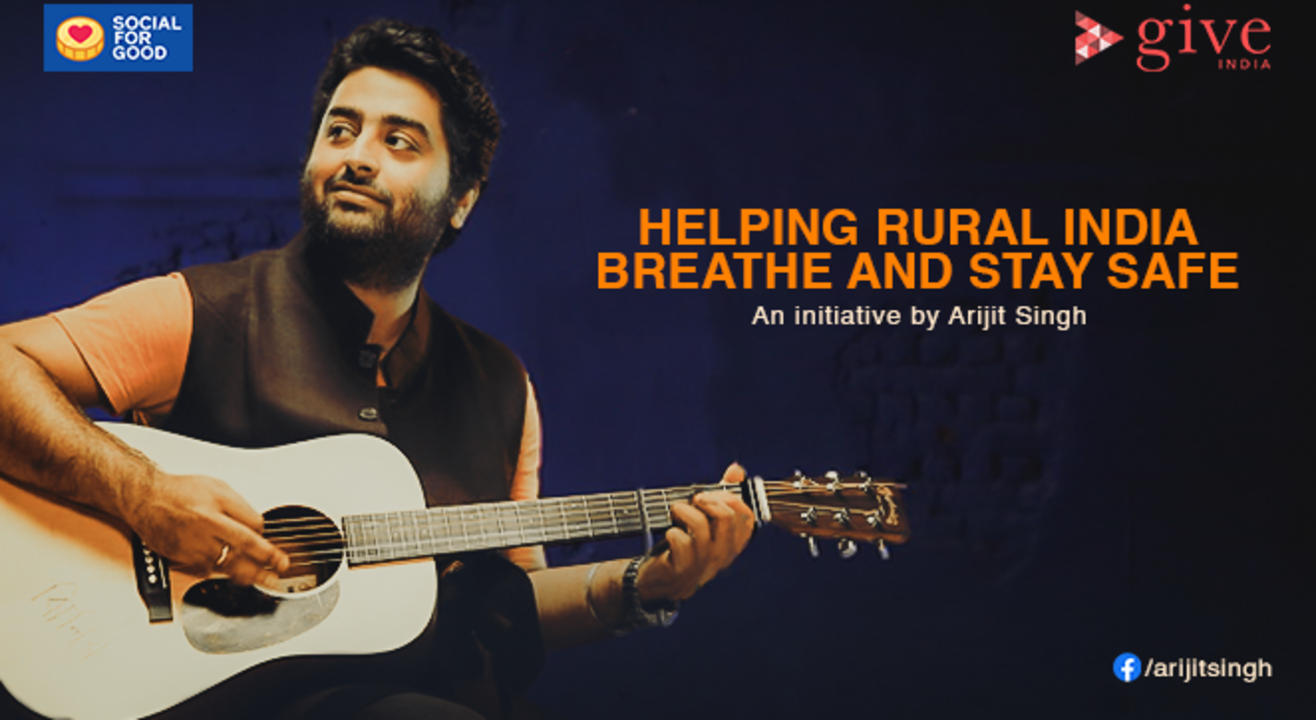 Helping rural India breathe and stay safe, an initiative by Arijit Singh
Invite your friends
and enjoy a shared experience
Invite your friends
and enjoy a shared experience
About the Event
Message from Arijit Singh:
I wish all of you are doing well and staying safe. My heart goes out to each of you who has experienced the loss of a loved one. No loss hurts more than this, and today I share your pain.
COVID is the harshest reality that shows no immediate signs of defeat. We need to gear up to beat it and support India through this immense crisis.
Rural India- A COVID hotspot
Managing and looking out for the lives of 1.3 Billion people is undoubtedly difficult, and while the infrastructure in larger cities is improving, rural India remains affected and often ignored.
The pandemic has reached our rural communities, most of whom are largely unequipped to handle it. The lack of adequate healthcare facilities and shortage of medical equipment, staff and supplies at primary healthcare centers have made many villages in India COVID hotspots.
I have grown up in a small town in Murshidabad in West Bengal and wouldn't be who I am if not for my small-town upbringing. Seeing how COVID is affecting the people of rural India and watching these regions lack the required infrastructure saddens me and improving things in these regions is of critical importance for the livelihood of crores of people.
We need Oxygen, Beds, Medicines, Food and Financial aid for those who have lost family members. As the next wave hits, rural India will likely be affected the most. I have joined hands with Facebook and GiveIndia to extend a helping hand to rural India. But it is not possible without your support. Together we can help rural India breathe and beat COVID-19. Contribute how much ever you can.
Update on live concert
On Sunday, 6th June (8 PM IST), I will be singing live on Facebook from my village in Murshidabad. I look forward to sharing my music with you all then. Exact live stream details can be found on my Facebook page.