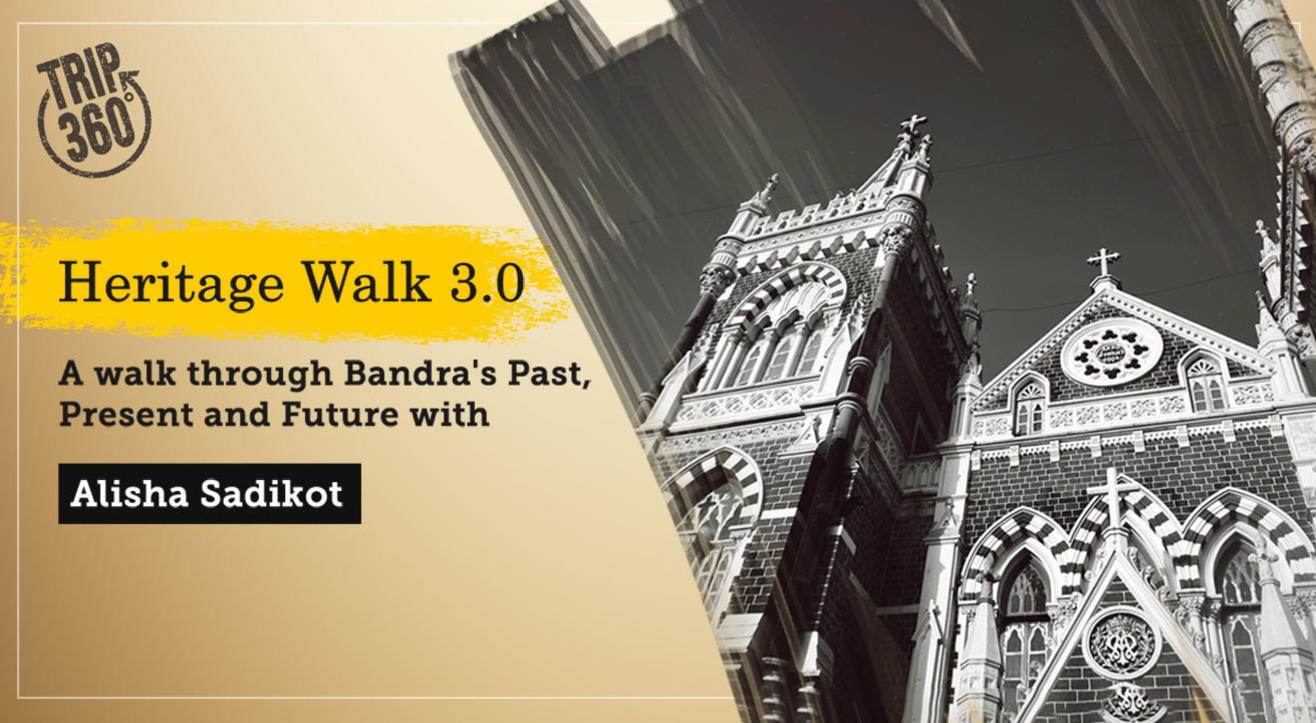 Walks
Heritage Walk 3.0 - Bandra's Past, Present & Future w/ Alisha Sadikot
About
Join Trip360 as they explore the unique physical spaces, character and cultures of contemporary Bandra; it spotlights the neighbourhood's particular history and legacies, and attempts by its communities to preserve and negotiate the same today, at a time of monumental change and loss in the city.


The walk begins at Land's End, the south-western tip of Bandra. Visit the remains of the 17th century Portuguese Castella de Aguada, popularly known as the Bandra Fort, and its immediate surroundings. At the Land's End, a busy, public garden maintained by the local resident's trust is illustrative of how thoughtful conservation can critically benefit communities. Leaving the Land's End, climb up Mount Mary Hill to explore the history, architecture and popular traditions of Mount Mary Church, a Bandra institution. St. Stephen's Church, a few metres away, stands in sharp contrast to Mount Mary, as intimate and private, as the latter is monumental and public (St. Stephen's Church is an exterior visit only). Finally, in Ranwar Village, one of Bandra's few surviving East Indian village communities, discover remnants of a fast disappearing way of life.


Post the walk, you can also join in for breakfast at a heritage eatery!
Trip360 are enablers of adventures - big and small, far and wide - who want you to experience adventure travel panoramically. They offer a wide range of adrenaline and wonder-filled experiences and expeditions.
Taj Lands End is ideally located in the queen of Mumbai's Western Suburbs, Bandra. Known for its distinct character, diverse community, vibrant nightlife and shops, eateries and promenades, Bandra is a preferred gateway for the Indi-curious. This luxurious five-star hotel is perched atop the Bandstand. From here, you are treated to dramatic views of the city's stunning skyline and the emblematic Sea Link, as well as the historical Bandra Fort and the calming Arabian Sea. South Mumbai—comprising the city's main business localities, tourist destinations, shopping and historical attractions—is only a quick ride across the Sea Link. North Mumbai and Bandra-Kurla Complex are conveniently close, as are the domestic and international airports.