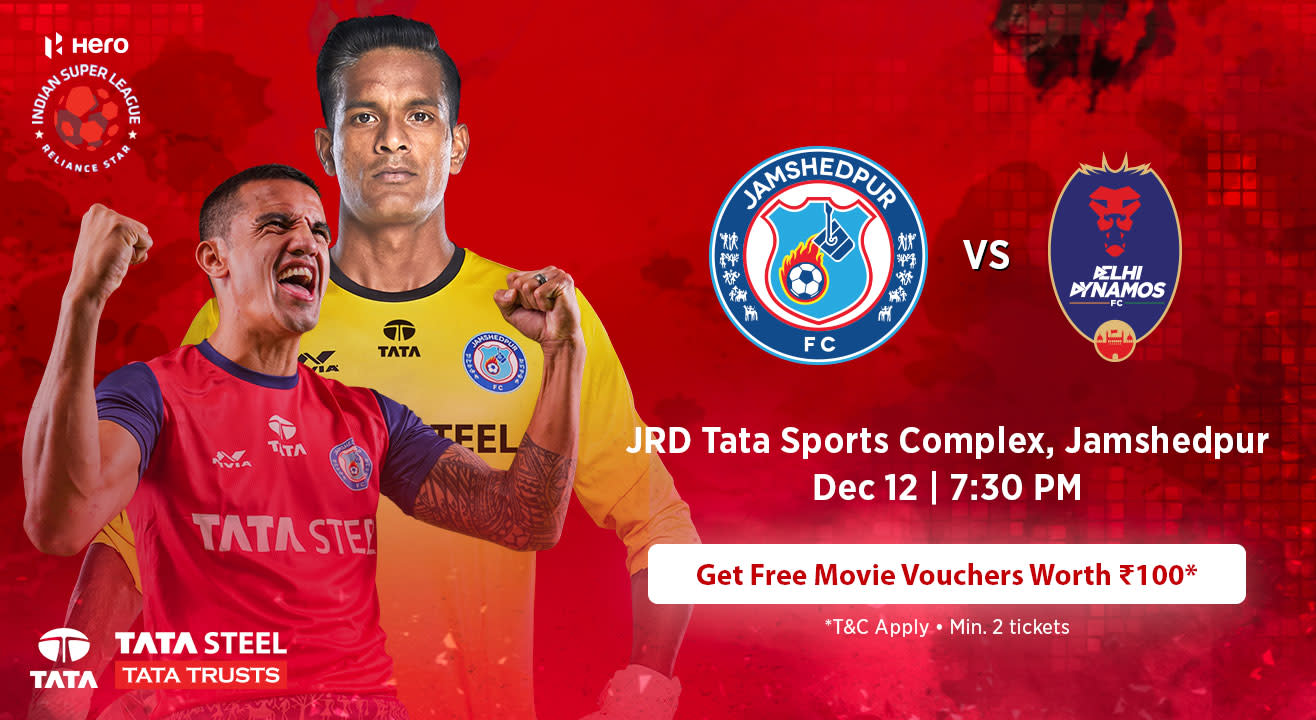 Football
HERO Indian Super League 2018-19: Jamshedpur FC vs Delhi Dynamos FC
JRD Tata Sports Complex, Jamshedpur
About
Limited time offer: Get a free Paytm movie voucher worth ₹100 on purchase of 2 or more tickets (T&C apply)
Delhi Dynamos FC visits Jamshedpur FC in a bid to add 3 more points to their Hero ISL 2018-19 campaign. But with their last home game of 2018, Jamshedpur FC will want to walk into the new year with brimming confidence. Will Tim Cahill be the game-changer for Jamshedpur FC or will it be the Delhi Dynamos with the last laugh?
Looking for more? Check out all other home games of Jamshedpur FC here.
Have questions regarding this event or your order?
Please mail help@insider.in or call us at +91-22-61548585 / +91-9136622662.
For corporate (bulk and hospitality) bookings
Please mail corporatebookings@insider.in, or call us at +91-22-33604736.
Get match tickets offline, at the following outlet:
La Gravitea
Address: 2, C.H. Area North, Opp. Rifle Club, Jamshedpur, Jharkhand 831011
Timing: 9AM - 9PM
Get tickets from these outlets: See which is closest to you