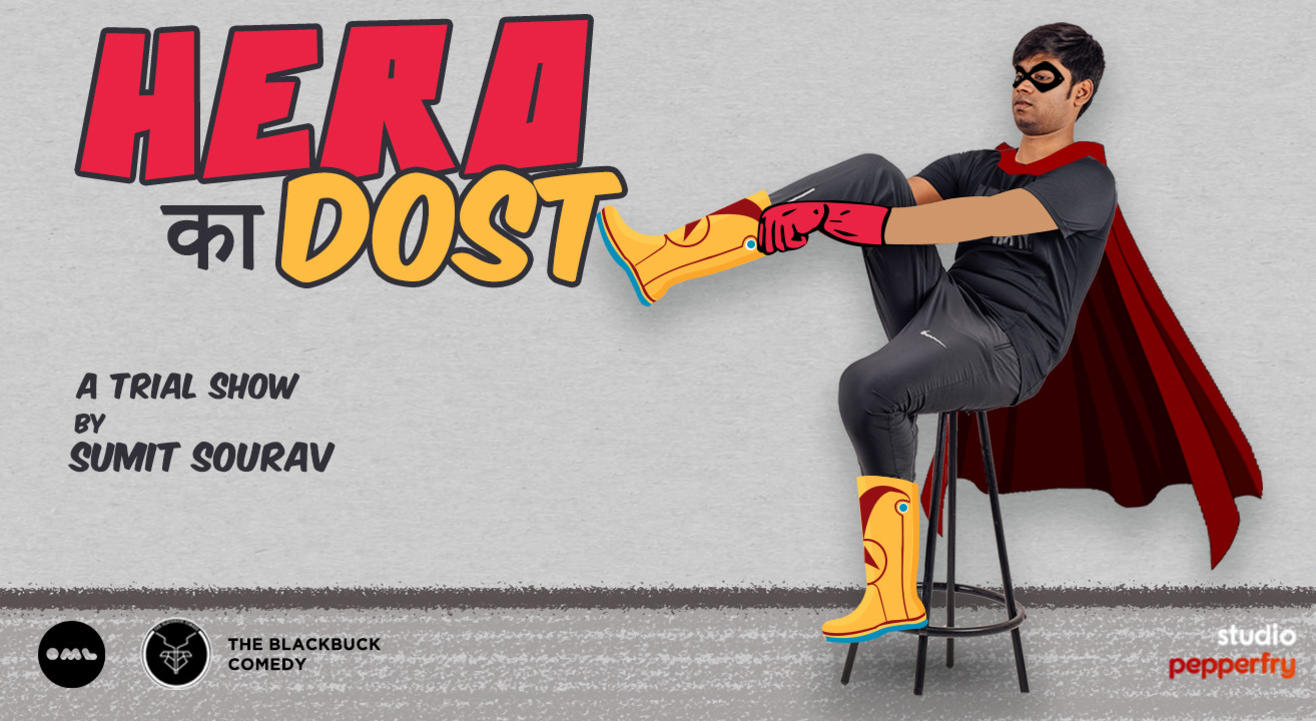 Comedy
Hero ka Dost - A Trial Show by Sumit Sourav
Pepperfry Studio - Jayanager
About
"An underdog is an underdog only if he wins in the end, else he's just a loser who has given false hopes to the people" - Sumit Sourav.
Bitter, brutal and resilient… Come to a stand-up show of a guy who has always related himself with the hero of every movie. And when it comes to reality, he indeed is the HERO.. ka Dost.
Yes, life's a bitch. Brutally honest opinion which stems from pure jealousy of successful people is the crux of the show. (Don't come in if you are successful. Might get burned.)
This is a series of failure stories which he is trying to encash in money to convert this failure into success. So, kindly come for the show or you will be adding another story to the series.
Venue
Pepperfry Studio - Jayanager
#330, Ground Floor, 10th A Main Rd, Jayanagar East, Jaya Nagar 1st Block, Jayanagar, Bengaluru, Karnataka 560011