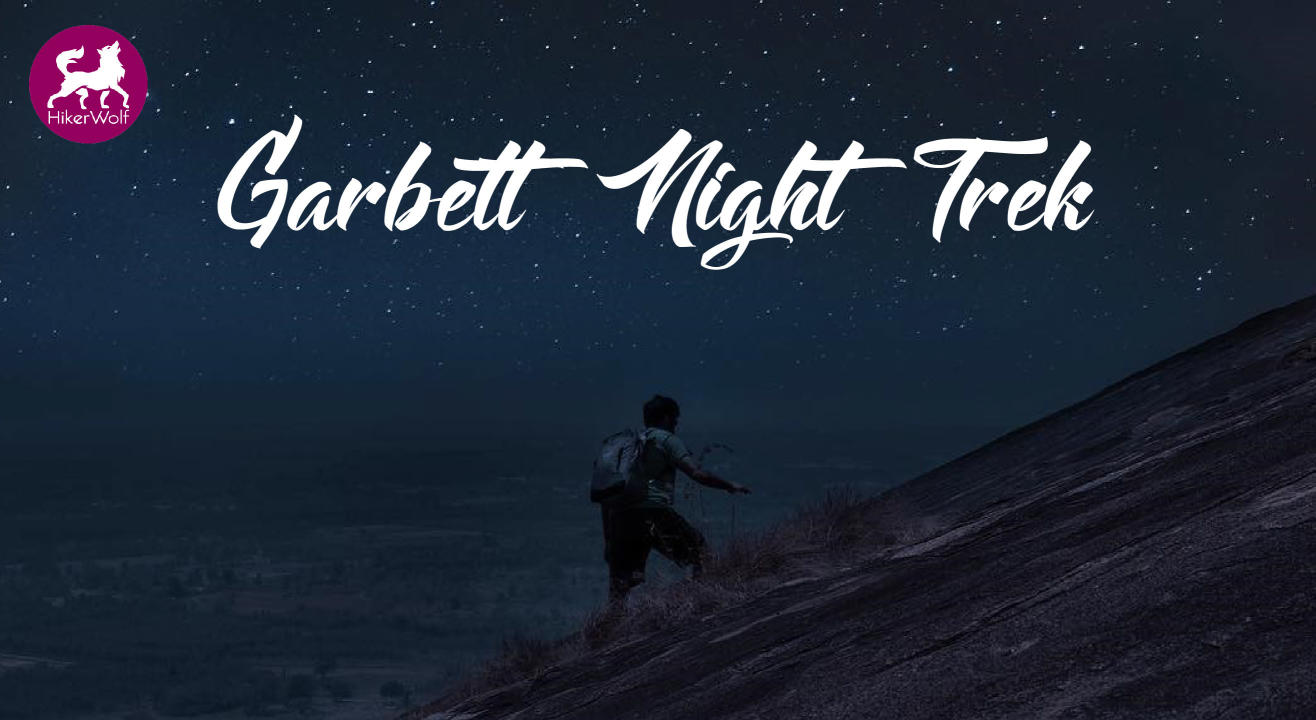 Trek
HikerWolf- Garbett Night Trek
About
Garbett Point is located near Matheran with the grand view of the plateau below. The huge plateau gives a view to various waterfalls on the neighboring mountains. This place is also one of the top places to visit in Matheran hill station and among most scenic places to visit near Mumbai.
Garbett Point, situated about 5 km walk from Matheran Railway Station, is a comparatively secluded and less visited vantage point. Flanked by a gorgeous valley on one side and the thick jungle on the other, Garbett Point is a place from where enthralling views of sunrise and sunset can be observed.
Hiker is the explorer within you. The part of you which wants to reach out for more! Wolf is that side of you which yearns for a sense of belonging, the side which wants to bring people together and be there like Family!!

HikerWolf gives you a sense of belonging and guides you through exploring the world through a different lens. With each event, our family grows and the bond becomes stronger with every passing day!!

We make sure that every minute you spend with us is so energized and power packed that it keeps you buzzing for days! Every step develops a backstory! Every face you see is that of a friend-to-be!! Every photograph is a flashback of a movie like experiences!

With HikerWolf, there are no Goodbyes. It's always, See You Again Soon. So, See You Soon! There's so much room in our family! You are welcome to be a HikerWolf.

Why should you do this trek with HikerWolf
How often is it that you get to do a night trek? Just the very idea is so alluring because it is seldom that one gets an exciting chance to be part of such a trek and we make sure it is worth every bit of it.

•Nights signal the end of a day, but for those of you who join us, it means the beginning of a new journey towards new kinds of thrilling experiences with new friends, feeling the love of the night in a new way as we make our way up to the plateau.

•Walking the whole night long, you don't need to be concerned about being hungry ever, as we always start this exciting night trek with good food.
• Your safety is of prime importance to us and after some instructions shared and some introductions, you will be on your way through the dark mystery of the night, enjoying the fresh air, cool breeze through your hair, chatting, laughing and singing your way up and back.

•On our trips, you will always have more friends than you had at the beginning of the trip and we make sure for all to mingle easily and have fun, above all.

•Enjoy a marvelous night view from the plateau, on a starry night, we know you will love this unique night trek with us, as you make your way up gingerly and onward to Matheran

•Take some scary selfies to add to the fun of the night, if you wish, or look like night owls and wear dark glasses for photos. We want you to have the most fun, no matter what.

Who knew one could have so much fun on a night trek? Well, we know!!

Board the 9:26 pm Karjat fast local from CSMT.

The timing of train at-
Dadar – 9:40 pm
Ghatkopar – 9:51 pm
Thane – 10:07 pm
Kalyan – 10:29 pm
Bhivpuri Road- 11:10 pm

After reaching Bhivpuri Road station we start our walk towards the base village. At the base, we will have some food, Introduction, instructions, start our trek towards the Garbett Plateau! Enjoy the night view of the beautiful plateau, click lots of photos, have snacks and slowly and gradually reach the top. After some rest, we start moving towards Matheran to reach Dasturi Naka.

It takes roughly 4-5 hours to finish the trek depending upon the speed of the group.

Take a taxi from Matheran to Neral station. Reach neral by 6:00 am and board the CSTM train accordingly and reach home with amazing experience and lifetime memories with Hikerwolf.

Note – The above Schedule is flexible and produced to give an idea about the Event.

Cost of Train Tickets
Light food at night
Breakfast
Snacks
Traveling from Matheran to Neral station
First Aid

Mineral water
Insurance
Anything not mentioned in the above inclusions list

Trekking Shoes / Sports Shoes
Water Bottle (Minimum 2-3 liter)
1 Extra Pair of Clothes
Carry all your luggage in a shoulder bag/ rucksack
Personal Medications, if any
Identity Proof
An extra bag to keep your wet clothes
Torch