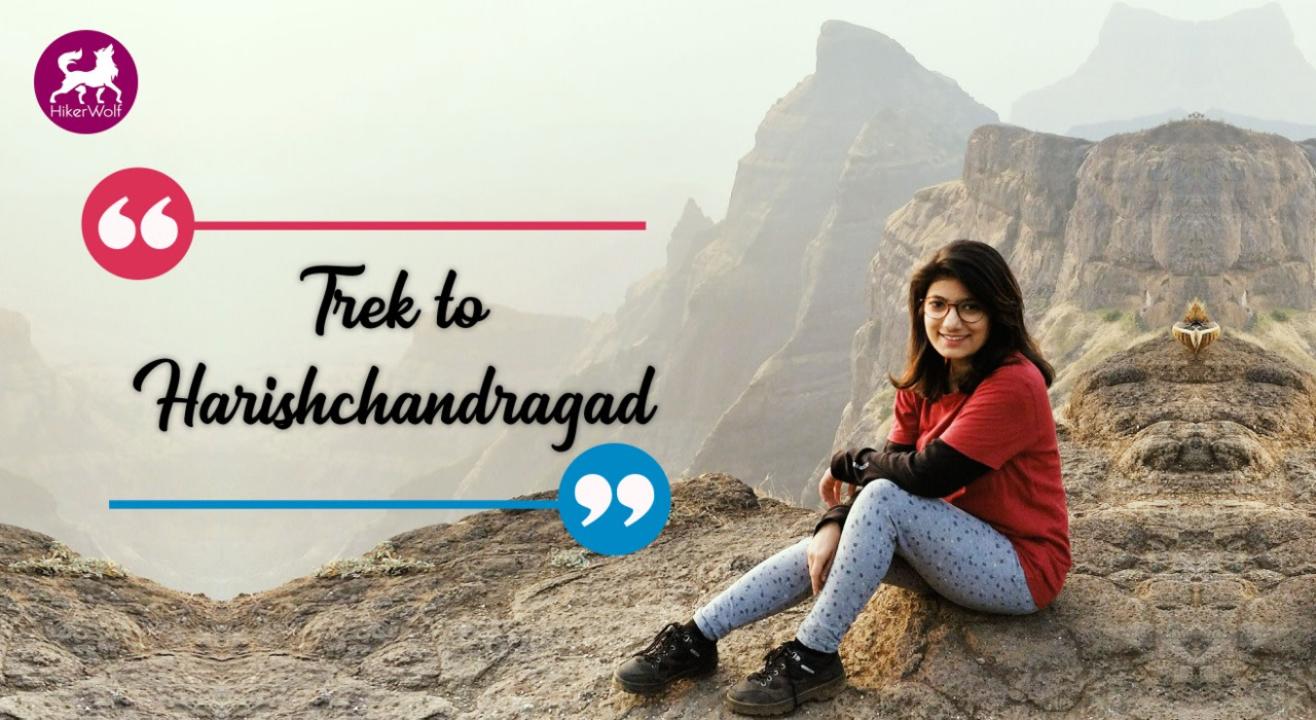 Trek
HikerWolf -Trek to Harishchandragad
Multiple Dates | 10:50 PM
About
Life is all about good friends and great adventures. So, let's wonder where the network is and get a hiking experience with thrilling excitement! and thrill your experience with the third highest peak in Maharashtra-Harishchandragad!

No people! it's not related with the honest person – Harish Chandra this is something different. Physically daunting and visually rewarding!

In brief, the climbing at almost 80 degrees to a concave cliff that looks like a cobra's hood. The scenic beautiful and alluring charming is the quaint slippy region.

Harishchandragad fort is quite ancient, with its origin dating back to the sixth century. There are caves situated all over the fort, believed to be carved out in the eleventh century. Moreover, the various temples and carvings in the caves indicate that the fort belongs to the medieval period since it is related to Shaiva, Shakta or Nath.

It is an almost 1,423 m concave fall, therefore, the main attraction of this hill fort remains the Konkan Kada (Konkan cliff). It is also a vertical overhang, like a cobra's hood, providing a panoramic view of the surrounding hills and sunset under the sky. The most Mesmerizing view awaits us!

So what are you waiting for? Get an amazing experience to fill another adventurous trip in your diary.

A trekker will surely have stories to narrate after this trek!

The Hiker is the explorer within you. The part of you which wants to reach out for more! Wolf is that side of you which yearns for a sense of belonging, the side which wants to bring people together and be there like Family!!

HikerWolf gives you a sense of belonging and guides you through exploring the world through a different lens. With each event, our family grows and the bond becomes stronger with every passing day!!

We make sure that every minute you spend with us is so energized and power packed that it keeps you buzzing for days! Every step develops a backstory! Every face you see is that of a friend-to-be!! Every photograph is a flashback of a movie like experiences!

With HikerWolf, there are no Goodbyes. It's always, See You Again Soon. So, See You Soon! There's so much room in our family! You are welcome to be a HikerWolf.

Day 0:
Board the 10:50 pm Kasara fast local from CST. (On Saturday night)

The train timing at –
Dadar – 11:05 pm
Ghatkopar – 11:18 pm
Thane – 11:34 pm
Kalyan – 12:07 am
Titwala – 12:21 am
Asangaon – 12:41 am

DAY 1:
We commence the unforgettable trek Harishchandragad from our meeting point – Kasara Station and start proceeding to the base village, PACHNAI. Where we'll relax and have breakfast. The ascend will begin at 6:30 am with short introduction & instruction session for our journey and here comes the time to start an ascend to Harishchandragad with thrill adventure & spellbound views of nature!

Reaching the top of Harishchandragad, time abide by sightseeing, visit Kokankada, splendid lunch & photography.

EXPLORING:
Saptatirtha Pushkarni and Caves on Harishchandragad
Kedareshwar cave (in which there is a big Shiv Linga, completely surrounded by water)
Temple of Harishchandreshwar
Kokankada

Post lunch, we start descending towards the base village. We proceed back to Kasara station. A click before concluding the trek which will be memorized forever with HikerWolf!

Note:- The trip will start one day before i.e we start our journey on the 22nd night.

• Breakfast (Jain food available)
• Lunch (Jain food available)
• snacks (Jain food available)
• Local transportation (Kasara to Kasara)
• HikerWolf expertise
• Fun loving games & activities
• A lot of memories

• Mineral water
• Insurance
• All expenses incurred due to unforeseen and unavoidable circumstances like roadblocks, bad weather.
• Any medical / Emergency evacuations if required.
• Anything not mentioned in the above inclusions list

• Water Bottle (Minimum 2-3 litters)
• Trekking Shoes
• Carry all your luggage in a shoulder bag/ rucksack
• Personal Medications, if any.
• Mosquito repellent
• Identity Proof
• Some light snacks
• Poncho, windcheater or rainwear
Suggested to wear Full Track Pant this will protect from Summer Sun / Thorns / Insects / Prickles.
Note – Keep bags as light as possible. Please do not carry bags weighing more than 3 kgs.

Venue
Harishchandragad
Harishchandragad Trek Ahmednagar, Maharashtra 414001
GET DIRECTIONS