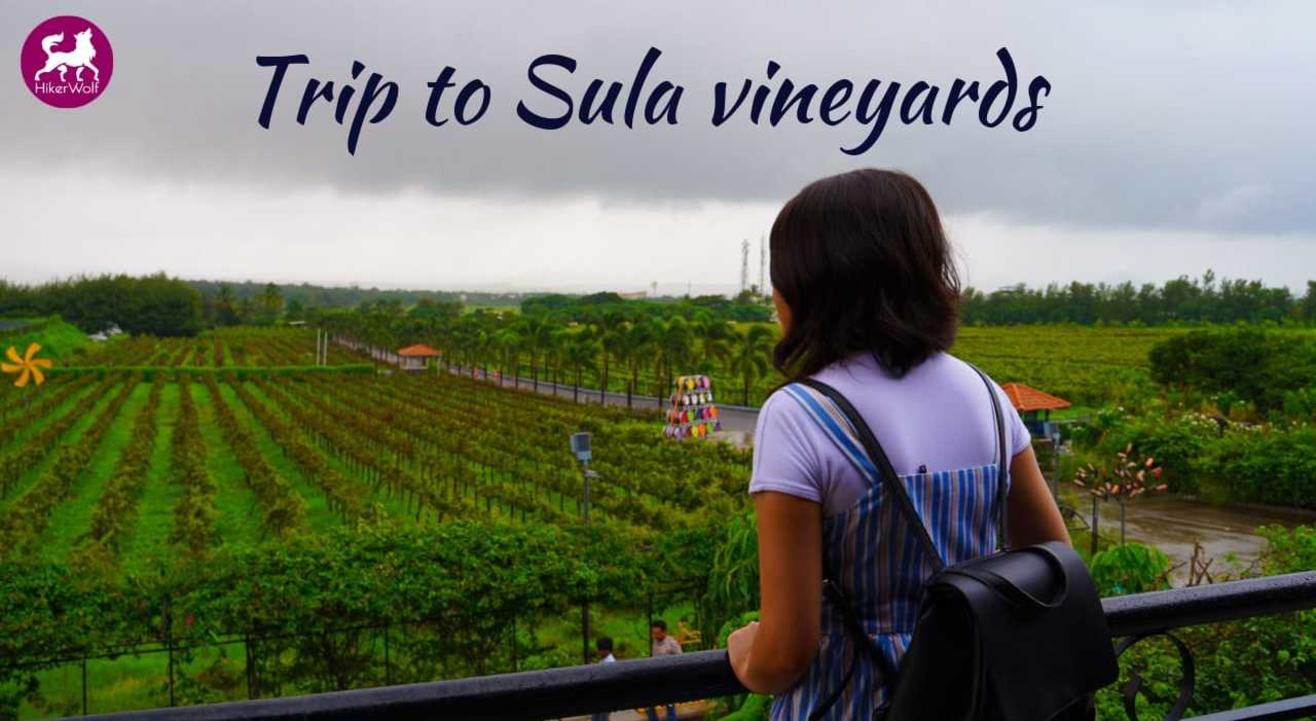 HikerWolf - Trip to Sula Vineyards
Invite your friends
and enjoy a shared experience
HikerWolf - Trip to Sula Vineyards
Invite your friends
and enjoy a shared experience
Invite your friends
and enjoy a shared experience
" I drink and I know things " when Tyrion Lannister confidently said this holding his chalice; one could have switched places with him in a breath.
This monsoon, HikerWolf can help you get through with your long-awaited wish by taking a tour down the lanes of Sula Vineyards and two other vineyards (Soma Vine Village and York Winery) as you take a stroll through them sipping and getting to know how the wine ends up taking shape in your glass.
The Hiker is the explorer within you. The part of you which wants to reach out for more! Wolf is that side of you which yearns for a sense of belonging, the side which wants to bring people together and be there like Family!!

HikerWolf gives you a sense of belonging and guides you through exploring the world through a different lens. With each event, our family grows and the bond becomes stronger with every passing day!!

We make sure that every minute you spend with us is so energized and power-packed that it keeps you buzzing for days! Every step develops a backstory! Every face you see is that of a friend-to-be!! Every photograph is a flashback of a movie like experiences!

With HikerWolf, there are no Goodbyes. It's always, See You Again Soon. So, See You Soon! There's so much room in our family! You are welcome to be a HikerWolf.

WHY THE VINEYARD JOURNEY WITH HIKERWOLF?
Come on, we all have pondered over the thought of how brilliantly the wine must be made, at least once in our life.
Being able to closely observe the art of winemaking while tasting it and taking a few souvenirs back is a fantasy.
We at HikerWolf can help you with a classy escapade jotted down keenly to leave you reminiscent even years later.

Sunday —

06:55 A.M. – ENROUTE: We shall board the Kasara Train from CST, ( 7:08 Am from Dadar, 07:19 A.M. from Kurla, 07:34 A.M. from Thane, 07:55 A.M. from Kalyan) beginning our fun-packed journey for the day.
09:11 A.M.: Reach Kasara station.

09:30 A.M.: We meet the group at Kasara station and board a private vehicle further continuing our journey towards our day full of Pour decision making.

11:00 A.M.: We shall reach our very first winery for the day; Soma Vine Village. Situated in the luscious Sahyadri ranges at the edge of the Gangapur Dam backwaters, this winery is an exquisite destination for nature as well as wine lovers. You shall enjoy yourself amidst the mountainous region as you learn the history of wines and how precisely they are made.

12:30 P.M.: As the sun shines bright, we will stop by a local restaurant before we head on ahead and fill our stomachs with delicious food.

02:00 P.M.: The most anticipated part of our day; we shall finally reach Sula Vineyards. Take a tour around the charming resort and dive into the world of wines as we taste five of the finest wines and relish the moment leisurely. We shall also engage in some merrymaking group activities and games before we bid adieu.

05:30 P.M.: After a day filled with happiness and full of pour decisions, we head back to Kasara as we take innumerable memories with us.

Note:– for people joining from other cities/states

For participants joining from Gujarat, we'll be warm welcoming you at Dadar station. Please make sure you report at Dadar station 30 mins prior to the scheduled meeting time.

For participants joining from Pune, we'll be warm welcoming you at Kalyan station. Please make sure you report at Kalyan station 30 mins prior to the scheduled meeting time.

• Traveling to and fro from Kasara
• Touring through Sula Vineyards, Soma Vine Village along with an expert sommelier.
• Wine tasting at Sula Vineyards.
• Expertise and guiding charges.
• A gift coupon of Sula Vineyards; worth rupees 200

• Lunch – (Take a halt at a local restaurant for lunch but the bill is to be paid by you)
• Wine bottles from our side or any other souvenir.
• Anything else that we did not mention in inclusive.

FAQ'S:
Can we get drunk?
Answer: Yes, if you are above 21 years of age. Although, you will be responsible to take care of yourself. Any kind of misbehavior will not be entertained.

Do I get to indulge in wine tasting at all the two vineyards?
Answer: No, we would participate in wine tasting only at our last stop, that is Sula Vineyards.

How can I use the Sula Vineyard gift coupon that is provided?
Answer: You can redeem it while buying a souvenir or wine bottles at Sula Vineyards.

Can we carry our own drinks?
Answer: No, the wineries do not allow drinks to be carried inside their property.

Can we buy wine bottles from the Vineyards?
Answer: Yes, you can buy wine bottles from the Vineyards during our visit.

Sula Vineyards
Gat 36/2, Govardhan Village, Off, Gangapur-Savargaon Rd, Nashik, Maharashtra 422222
GET DIRECTIONS
HikerWolf - Trip to Sula Vineyards
Invite your friends
and enjoy a shared experience